Al-Amerat Cricket Stadium - Oman Cricket Academy: Ground guide
History, famous moments, and what to expect from the venue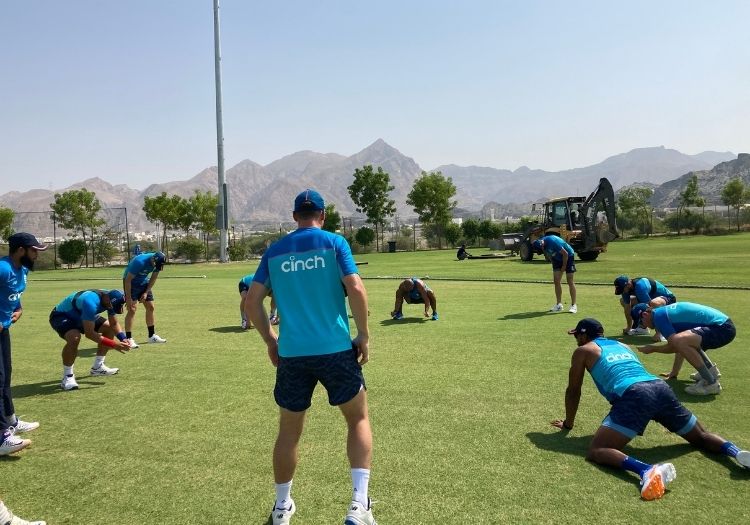 Established: 2012
The newest T20 World Cup venue, Al-Amerat Cricket Stadium – also known as the Oman Cricket Academy Ground – will play host to the first round of the tournament.
This is the first time a major ICC tournament will have taken place at the Muscat based ground, which gained ICC accreditation to play Test cricket earlier in 2021.
Several players involved in the first round will be familiar to some degree with the conditions at Muscat: the venue has hosted numerous associate fixtures over the last two years, while Sri Lanka have just played two fixtures there against Oman in preparation for the T20 World Cup.
For many, though, it will mark uncharted territory.
History
Constructed in 2012, Al-Amerat Cricket Stadium hosted its first international match in 2019, when Bahrain took on Saudi Arabia in an IT20.
Since then, the ACC Western Region T20 and the Oman Quadrangular Series have both been held in Muscat, as well as a Pentagular T20 Series in October 2019 between associate sides Oman, Ireland, Netherlands, Nepal and Hong Kong.
Ahead of the T20 World Cup, the ground has seen considerable upgrades. Capacity has been increased to 4000, new floodlights have been installed and the scoreboard has been replaced with an all new digital screen.
Ireland's Kevin O'Brien lays claim to the only T20 century made on the venue's main pitch – Ministry Turf 1 – with a 62-ball 124 against Hong Kong in 2019.
In ODIs, Namibians Craig Williams and JJ Smit have both had success in Muscat, with Williams making an unbeaten century and Smit bagging a five-for against Oman in the same fixture two years ago.
Memorable Moment
Saudi Arabia v Kuwait may not be a fixture that usually gets cricket fans especially excited. But their ACC Western Region T20 clash in 2019 saw one of the most astonishing short form knocks you could ever ask to see.
Saudi Arabia's Faisal Khan, then just 22, unleashed a brutal attack on the Kuwaiti bowlers to score a staggering 83 off just 28 deliveries.
The No.3's knock included seven fours and seven sixes, and came at a phenomenal strike rate of 296.42, as Saudi Arabia chased down their target of 136 with almost 11 overs to spare.
Playing Surfaces
In 22 T20Is, the team batting second at Muscat has won 15 times, and captains will be keen to win the toss to ensure they can field first. Pitches are typically good for batters, with the ball usually coming on nicely to the bat.
But they have plenty to offer the seamers, too: in fact, it's fair to say the Al-Amerat surfaces is a pretty balanced one.
If all goes to plan, the conditions should lend themselves to an even contest between bat and ball.
Expect tightly contested fixtures in the first round of the competition.
Please ensure all fields are completed before submitting your comment!