South Africa allrounder Dane van Niekerk confirms international retirement
The former South Africa skipper believes "women's cricket is in a better place than when [she] arrived" on the international scene in 2009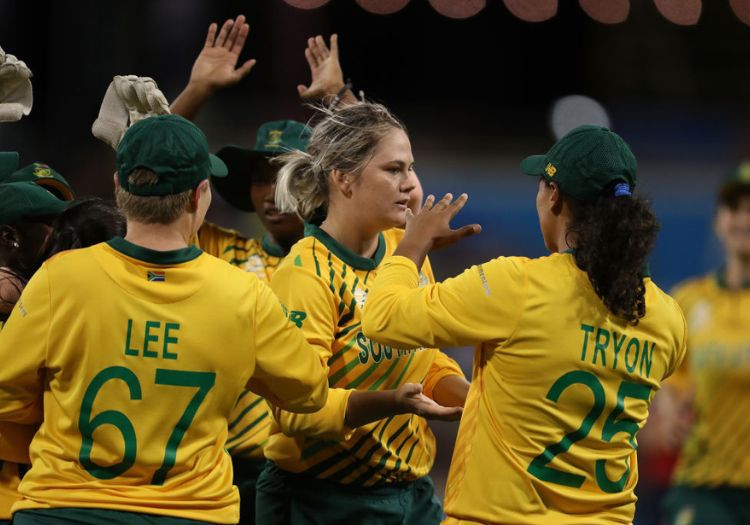 Dane van Niekerk has confirmed her retirement from international cricket.
The South Africa allrounder hinted at her intention to step away from the international game on March 10 with an Instagram post which read: "You have to accept that some chapters in our lives will close without closure. There's no point in losing yourself by trying to fix what's to stay broken."
Van Niekerk's wife, and fellow South Africa international, Marizanne Kapp followed suit with a series of posts on Twitter on March 11.
Van Niekerk made her international debut back in an ODI against West Indies in 2009 and went on to make 107 appearances in the format, scoring 2,175 runs and taking 138 wickets.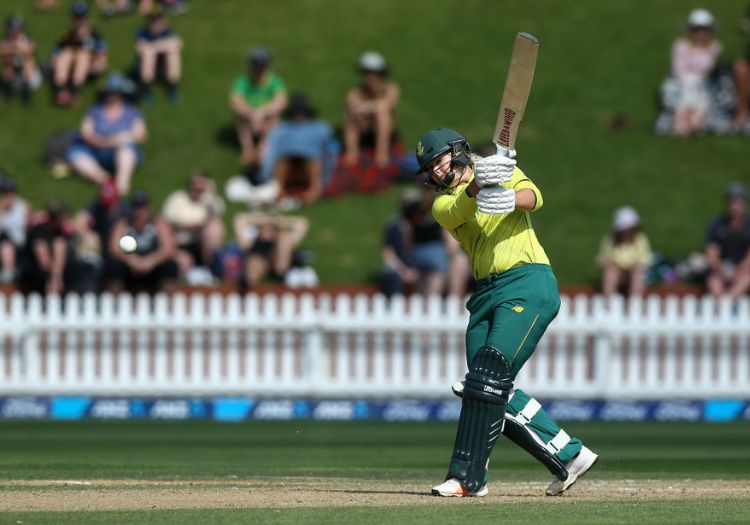 Van Niekerk in action in 2020 [Hagen Hopkins/Getty Images]
She also earned 86 T20I caps, scoring 1,877 runs and taking 65 wickets, as well as featuring in a Test match against India in 2014.
Due to injury, her final international appearance came against West Indies in September 2021.
Van Niekerk captained South Africa on 80 occasions in all formats, including leading the Proteas Women in a record 50 ODIs.
In her statement, she said: "It is with great sadness that I announce my retirement from international cricket.
"It has been the greatest honour to lead and represent my country. I am incredibly blessed to have led the team through its transformative years. There is no doubt that the women's game is in an exciting space and I'm looking forward to seeing this beautiful game that I love grow.
"Often the journey can be lonely, painful, and emotional, but I would not change it for anything. I'm grateful for what this game has given me"
"I look back on my career fondly and have made incredible memories and want to thank Cricket South Africa and all other stakeholders for your support.
"Often the journey can be lonely, painful, and emotional, but I would not change it for anything. I'm grateful for what this game has given me.
"To all the players that I had the privilege to have shared the dressing room and competed with, I will hold on to the memories dearly.
"We are merely custodians of this sport; I hand it over knowing I have given it my everything and that women's cricket is in a better place than when I arrived. That must be the responsibility of the new group, to always make sure you are improving and making a difference. It is time for me to support the new leadership and wish them all the very best.
View this post on Instagram
"To my amazing family. Thank you for your incredible love and support. From the age of four, you have seen the potential and did everything and anything to help me succeed. I will forever be grateful.
"My wife, Marizanne, you stood by my side since day one. Thank you for putting up with me and all that came with it, but yet, here you are. You are at the pinnacle of your career and it is my time to support you, the way you have supported me. I love you."
CSA director of cricket, Enoch Nkwe, added: "I would like to take this opportunity to graciously thank Dane for all her years of service and contribution to not only the ground-breaking success of the Momentum Proteas over the last decade, but to the overall growth and popularity of women's cricket in South Africa and around the world.
"Her world-class cricketing ability and exceptional leadership skills are irrefutable and will surely be missed by her teammates, coaches and all South African fans who have followed her journey over the last 14 years.
"We wish Dane all the very best ahead of the next chapter in her career."
---
Related Topics
Please ensure all fields are completed before submitting your comment!