Former Ireland captain William Porterfield retires
Porterfield is set to return to Gloucestershire, where he spent three years as a player, as a consultant coach for the remainder of the season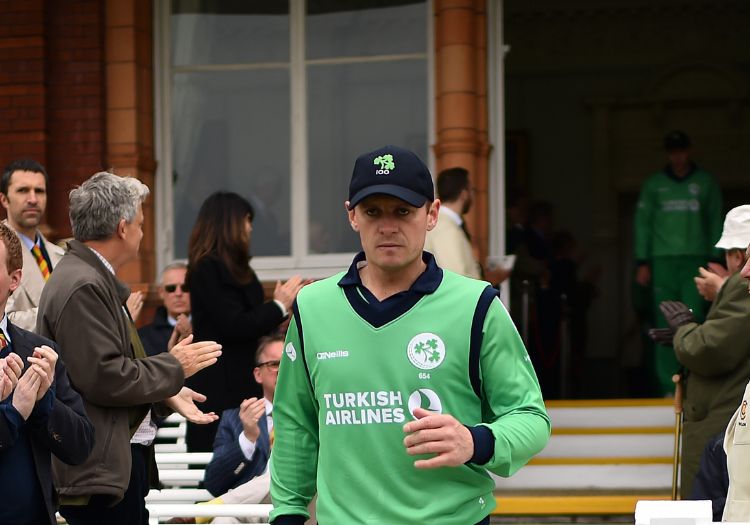 Former Ireland captain William Porterfield has retired from international and representative cricket.
The 37-year-old won 310 caps for his country after making his debut in 2006; only two men have made more appearances for Ireland, and only one has scored more runs.
Porterfield made 9,507 runs, averaging 31.07 in the process, with two of his 10 international hundreds coming against Pakistan and England. Remarkably, 253 of his appearances for Ireland came as captain, having replaced Trent Johnston in the role.
He also enjoyed a fine career in county cricket both with Gloucestershire and Warwickshire, having initially featured for MCC Young Cricketers.
"It's been an honour to represent my country for 16 years," he said. "It's something I had always wanted to do since I was a child. I have to say, though, it's a little surreal at the moment having made the decision to step away and retire, but I've been fortunate to play since 2006 and it's been an incredible journey.
"During my career, we've gone from an amateur team right through to now being a Test nation. From those before me, and along my journey, we have hopefully built an infrastructure that will allow the game in Ireland to continue to flourish. All I ever wanted to do was leave the shirt in a better place and leave the team in a better place, and hopefully I've played a part in doing that."
Porterfield has already made the initial steps into his post-playing life, and he is set to return to Gloucestershire as a consultant coach for the remainder of the season.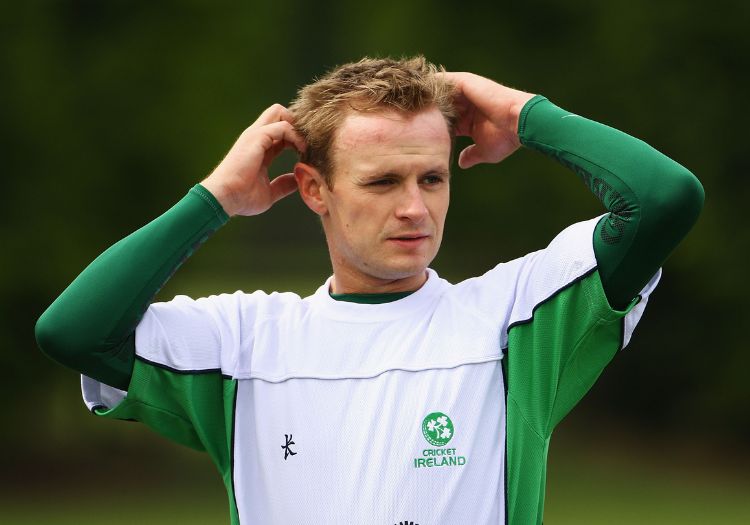 Porterfield retires as the third-most capped player in Ireland's history (Matthew Lewis/Getty Images)
He added: "There are so many memories that I will take away from my career, but one of my most treasured memories is receiving my first cap from the great Roy Torrens. Roy is a legend in Irish cricket, and up until he unfortunately passed away, he was pretty much at every one of my games in some capacity. He epitomised what Cricket Ireland and Irish cricket was to me, really someone I looked up to."
His international appearance came in January as Ireland clinched a one-day series win over West Indies at Sabina Park.
"It's the ground where a lot of people say put Irish cricket on the map," he said. "That ground holds so many memories for me, right through from the Pakistan win in 2007 to walking off the field back in January having beaten the West Indies 2-1. In the build up to the games, a lot of the younger members of the squad were reminiscing as to where they were when we beat Pakistan on that day, and how that inspired them, and that was a lot of what it was about for me."
His successor as captain, Andrew Balbirnie, described Porterfield as "an absolute pillar of the game". He said: "He always epitomised what we wanted to do as a team – his work ethic, his attitude on the pitch and his passion for the game."
---
Related Topics
Please ensure all fields are completed before submitting your comment!