Varun Aaron: "I've had eight stress fractures but I still bowl 150kph"
NICK FRIEND: Aaron is an unusual cricketer; he arrived almost before his time - rapid and fearless during an era when India didn't play that way. How many from his cricket-obsessed nation can point to Dennis Lillee as their inspiration?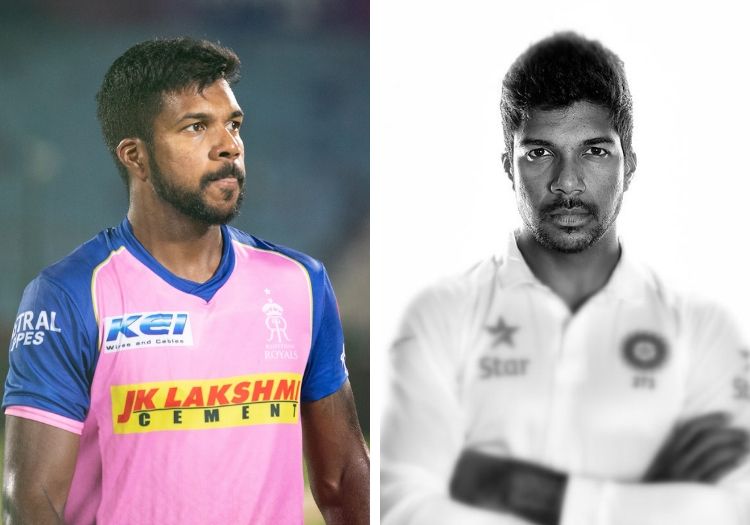 For Varun Aaron, it all began with videos of the pantheon of West Indian greats. He would watch Andy Roberts and Michael Holding on repeat as Calypso Classics, a tribute to the Fire in Babylon era, did the rounds on Indian television.
When his father played occasionally, he was a fast bowler. His son was going to follow in his footsteps.
It makes Aaron something of a rarity, but then he always has been. In a sense, he almost arrived on the international scene too early for his own good - rapid and fearless during an era when India didn't play that way. How many from his cricket-obsessed nation can point to Dennis Lillee as their inspiration?
Yet, at the same time, this tearaway firebrand was everything that Indian cricket needed – an eye-opener to what was possible, even on the slow pitches of the subcontinent.
Still just 29 years of age, it feels premature to look at the right-armer as a veteran of Indian cricket. But having made his Test debut in 2011 – lining up alongside Sachin Tendulkar, Rahul Dravid, VVS Laxman and Virender Sehwag, it is a well-founded status.
Aaron is an unusual cricketer in all the very best ways possible: he began life as a batsman who found bowling by mistake; his progression from novice to professional was – in no small part – down to the coaching expertise of the MRF Pace Foundation; he is an Indian cricketer indebted for his career to Lillee; he is a fast bowler whose sole aim is exactly that – to bowl rockets.
"Even though I have had eight stress fractures of my back, I still bowl at 150 kilometres per hour," he says. Aaron speaks with a steadfast determination, with a single-mindedness present among so many top athletes.
"I love doing it. I could never see myself doing anything else except bowling fast.
"The usual question when you're interviewed as a youngster was always: 'Who is your idol?' The thing is, I never really had one growing up.
"I have a lot of respect and gratitude to Dennis Lillee because I have grown as a cricketer buying into a lot of his philosophies. But I have never hero-worshiped anybody. Even as a kid, I was never one to go and ask for an autograph or a photo or anything like that.
"I have a different way of looking at things. I was really proud to play for a country that has produced so many greats, but it is not something which I'm awestruck about."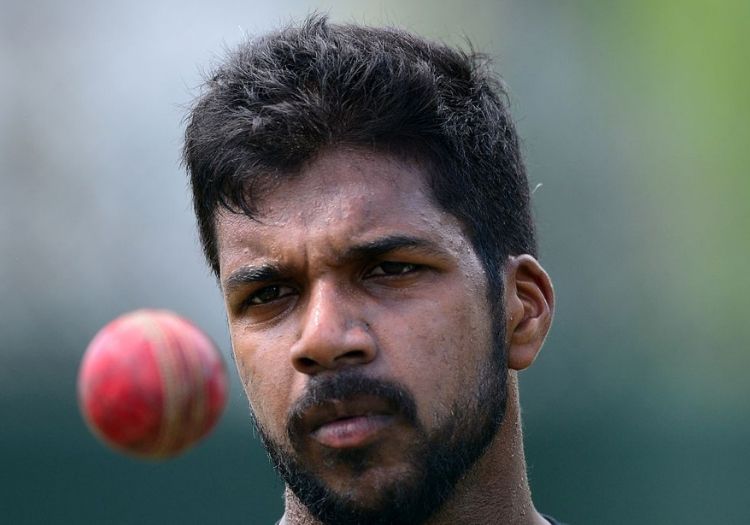 Aaron made his Test debut against West Indies in 2011
Even a year short of his 30th birthday, there is a wonderful rawness about Aaron. He has developed his art in recent years, playing for Durham and Leicestershire in the County Championship, learning to swing the ball both ways and opening his eyes to the importance of line and length.
Nevertheless, these remain secondary in the mind of a man for whom pace has always been primary; as inspirations go, the triumvirate of Roberts, Holding and Lillee carries a fearsome common denominator: searing heat, pace like fire.
"One day I walked up to the nets when I was 12 or 13 and I started to bowl for the fun of it," he reflects. "A coach just came up to me and told me that I bowled really quick. He told me to give the Under-15 trials a go as a fast bowler and not a batsman. The rest is history."
Aaron was chosen as one of five bowlers from across the country to join the pace-bowling academy. Lillee had been its director since its inception in 1987, while Brett Lee, Mitchell Johnson and Glenn McGrath would all spend time training at the Chennai-based foundation.

It would set him up for a career both of grueling pain and rapid reward. While he played the most recent of his nine Tests in 2015 and his last ODI in 2014, Aaron remains a curious beast.
Only nine men – among them Jofra Archer, Kagiso Rabada and Lockie Ferguson – bowled a quicker ball than Aaron in this year's Indian Premier League. He played for Rajasthan Royals, lining up alongside Ben Stokes, Jofra Archer and Jos Buttler, his average delivery hurtling down at 145kph.
That he is eager to highlight this is refreshing; when you are a fast bowler, there is a purity to what you do. He measures himself up against the transparency of his skillset. Fast bowlers bowl fast.
In many ways, his fearlessness is befitting of this Virat Kohli's 'new India' – an expressive team, the kind that would relish the prospect of a free-spirited quick bowler. Mohammed Shami and Jasprit Bumrah, of course, have been the beneficiaries. They have been the heirs to a change in attitude cultivated – at least in some small part – by Aaron's initial emergence.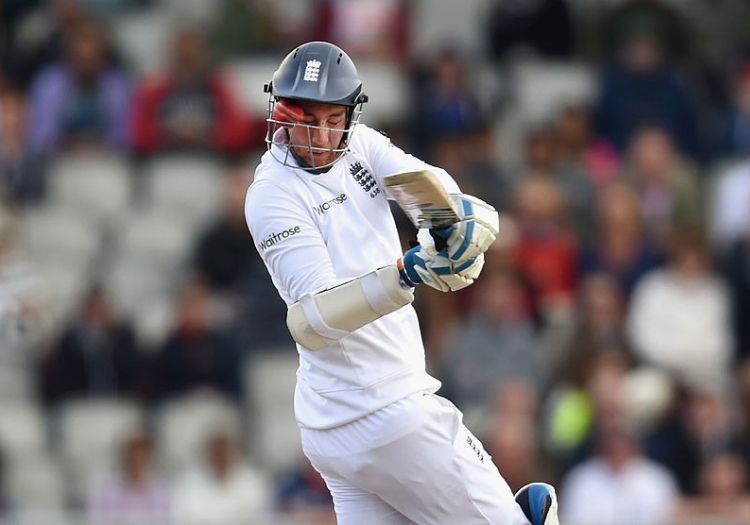 Broad suffered a cut above his nose after being struck by a brutal bouncer from Aaron
"I think people in India now realise that Indian fast bowlers can consistently be quick and not just get bogged down by the conditions and the wickets and become a medium-pacer," he reflects.
"We had Munaf Patel, who was really quick, but then he became a line and length bowler. There were a couple of others who started off at 145kph but then slowed down.
"Even through my physical setbacks, that was never a part of my plan. I had a back operation in 2013, when the doctors told me I'd have to cut down a bit of pace. After that, I came back and kept bowling at 150kph.
"Back then, there was Umesh Yadav as well, but now you have Bumrah and Shami.
"Fast bowling in India has exploded. It has a lot to do with a lot of change in our sporting culture – people are more aware of their diets and strength and conditioning."
It is a societal shift that has come with Kohli's arrival on the scene and the rise of his legend; where the captain goes, others follow. And as he has set new standards – both in terms of fitness and performance, an inferiority complex has disappeared. Sport science and conditioning have come to the fore. The notion that fast bowlers could only be born from the broad-shouldered frames of giants has been quashed.
"As Asians, we are a lot more flexible, a lot more loose than Caucasians," Aaron says. "They are more sturdily built. For a long time, people in India and in Asia were trying to do what worked for the English or West Indian fast bowlers or the Aussies.
"Now, we are realising what works for us. We have worked out that each individual has a programme and a way that works best for them rather than doing what the world is doing. It has made a massive difference."
He has only just returned to India, having spent three weeks working with Steffan Jones, Wellington School's director of sport and the bowling coach at Aaron's IPL franchise. It is all about self-improvement; he has not given up on a recall to the international arena. Where there is sheer speed, there is always a chance.
Having grown up under Lillee's stewardship, there are eerie similarities between the mindset of the Indian and his mentor.
"I always want to bowl faster," he states with the assurance of a pace-addict. "In the IPL, my average speed was around 145 and 146kph. I bowled several balls over 150, but I'm never satisfied."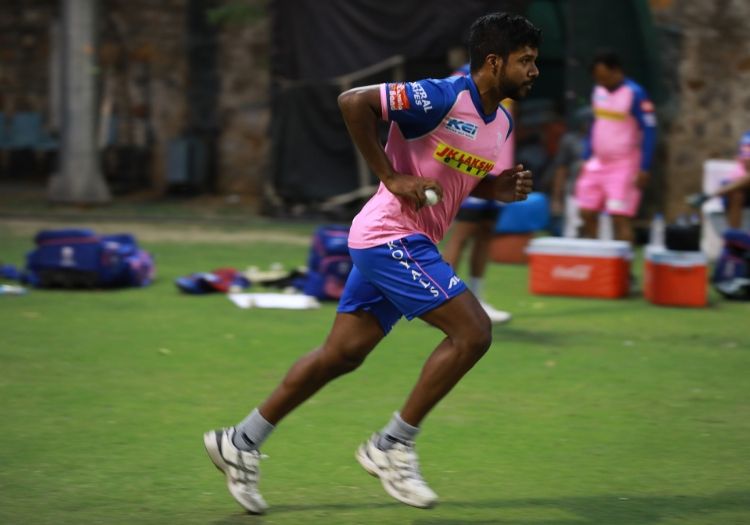 Aaron plays for Rajasthan Royals in the IPL
There is something deeply pleasing about hearing fast bowling described in its purest form. Numbers. Speed. Kilometres per hour. It is only possible because of physios, nutrition and conditioning, but there is a thrill that comes with its whooshing simplicity.
Stuart Broad knows only too well. It was Aaron who struck the England bowler with a bouncer in 2014 that squeezed through the gap between Broad's helmet and grille via a top edge.
The Englishman has since admitted to having nightmares about the blow. Having averaged 28.3 with the bat in Test cricket in 2014, he has averaged 12.8 since the start of 2015.
Aaron is philosophical about the incident; it was a nasty moment – the concerned hush around Old Trafford provided an appropriate soundtrack to Broad's groggy reaction. However, the bouncer is part of a fast bowler's armoury and pace is its vital weapon.
"It wasn't really that it was hard to get over, to be honest," Aaron admits of any guilt he felt. "It's not that I don't feel bad for him because, at the end of the day, I don't want to seriously hurt anyone or cause psychological damage.
"But it is not like people will ask a batsman why they hit that bowler for a 110-metre six. It is the same thing. It is part of the game. As soon as the innings was over, I went and met him in the England dressing room and I checked on him and asked him if he was all right because it was quite a nasty blow."
That, though, is the business. Aaron has become a more streetwise performer. His rapid velocity has never deserted him, but only been joined by an arsenal of tricks that, he hopes, will provide longevity and a return to the top table of representing his country.
He remains in the thoughts of those who count – he teamed up with fellow speedster Navdeep Saini to run through England Lions while playing for India A earlier this year. That, at least, is a positive step.
"Bowling fast is something which you can't be complacent about because the day you stop training and still believe that you can just bowl fast, that's when you go downhill," he adds.
"Bowling fast is like breakfast – you have it every day, but it is really important to have lunch and dinner as well. I would always want to bowl fast, but I have started to focus on other things to become a more complete bowler."
Watch England vs India in style at the Rajasthan Royals viewing party in London this Sunday.
Please ensure all fields are completed before submitting your comment!