Hampshire to play Championship game on Isle of Wight in 2019
IVO TENNANT: Owing to World Cup fixtures taking place at Ageas Bowl, they will ferry their players and equipment to Newclose, an attractive venue near Newport that was completed in 2009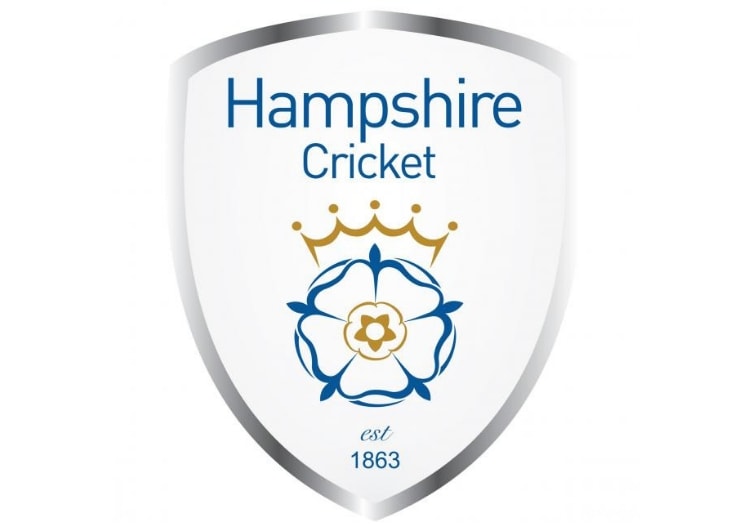 Hampshire are to stage a County Championship match on the Isle of Wight next summer for the first time since 1962.
Owing to World Cup fixtures taking place at Ageas Bowl, they will ferry their players and equipment to Newclose, an attractive venue near Newport that was completed in 2009. Reverting to playing on out-grounds will delight traditional cricket lovers who have looked askance at the curtailment of festival weeks all over the country in recent years.
A fixture starting on May 20, a Monday, has been pencilled in. The ECB have sent a groundsman to inspect the square and discussions are taking place with the owner, Martin Gardener, over providing funds for drainage.
Hampshire last played on the Isle of Wight at the J Samuel White ground at Cowes, which is now disused, and have not staged a match at Basingstoke or any other out-ground since 2010. Players have been less prepared to put up with club facilities than spectators.
Hampshire are looking to play on the island for at least the next four years following transportation discussions with Red Funnel ferry group. The advent of The Hundred in 2020, when Ageas Bowl is also a designated ground, means that secondary venues increasingly will be required by the club. A return to Basingstoke, where they last played in 2010, has also been mooted.
Club cricket has been played at Newclose since 2009. It has also been utilised by Hampshire's second X1 and MCC. Created at a cost of £2m out of agricultural land, it has a sizeable pavilion and restaurant with white benches modelled on those at Lord's and a scoreboard similar to the one at Kia Oval.
The late Brian Gardener, Martin's father, foresaw that a ground easily accessible from the mainland, which was not under the constraints of the ECB, could be developed according to his own tastes.
He set about constructing a venue where county cricket and, conceivably, a form of the IPL could be staged. He reckoned that a festival, conceivably held at the same time as the Cowes Regatta, would attract holiday-makers and bring much-needed prosperity to the island.
Newclose has now been put up for sale for £800,000, for a quick sale, with the proviso that this is still used for cricket. Neither Hampshire nor MCC, which also has its own nursery ground, wish to purchase it, but there has been interest from businessmen in India – just as there has been in Ageas Bowl, which is not for sale.
Dave Allen, the Hampshire archivist, said: "Isle of Wight used to a part of the county and so particularly for those of us who live in the Portsmouth and Southampton areas there is a close link."
Mike Barnard, Malcolm Heath and Alan Wassell are still alive of the Hampshire side who last played on the island.
Please ensure all fields are completed before submitting your comment!