MCC Community Champion 2021: Nominate your grassroots hero
Now in its fourth year, the award will recognise those who tirelessly invest their time and effort into building, maintaining, and supporting the game at grassroots level, ensuring it continues to thrive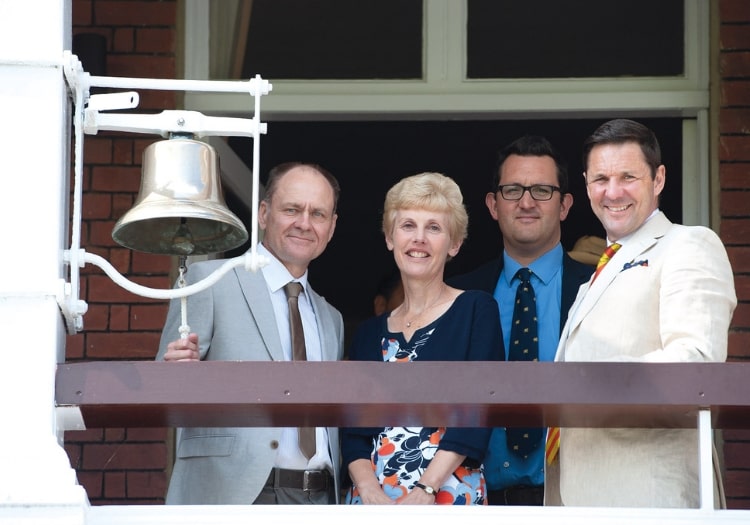 MCC and The Cricketer are rewarding an unsung hero with the honour of ringing the five-minute bell to signify the imminent start of play during the England v Pakistan ODI at Lord's.
Now in its fourth year, the award will recognise those who tirelessly invest their time and effort into building, maintaining, and supporting the game at grassroots level, ensuring it continues to thrive.
Nominations are now open and will close on Friday June 17.
If you know somebody at your club, school, community or university who you feel fits the bill please complete the form at the bottom of the page.
Judging Criteria
The judging of the award will be based on the following criteria:
Impact: A substantial, demonstrable and positive impact that has occurred as a direct result of the individual's engagement and commitment.
Passion: The individual will have sacrificed their own time and energy to encourage the advancement and enjoyment of cricket in their community.
Community: This award recognises individuals who have helped advance participation and enjoyment of cricket among all groups but particular credit will go to those having a positive impact at grassrooots, with young people, disadvantaged groups and where cricket has strengthened relationships across all sections of society.
Prizes
The winner of the award will receive:
The honour of ringing the five-minute bell before the start of the England v Pakistan ODI at Lord's (July 10). They will receive two hospitality tickets for the day, one Lord's hamper and a tour of the media centre.
The winner will enjoy accommodation at a central London hotel on the eve of the match as well as a 12-issue subscription to The Cricketer.
Please ensure all fields are completed before submitting your comment!