WORLD CUP MOMENTS No.31: Afghanistan qualify for the first time
Twenty years after the formation of their cricket association, the war-torn nation take their place in Australia and New Zealand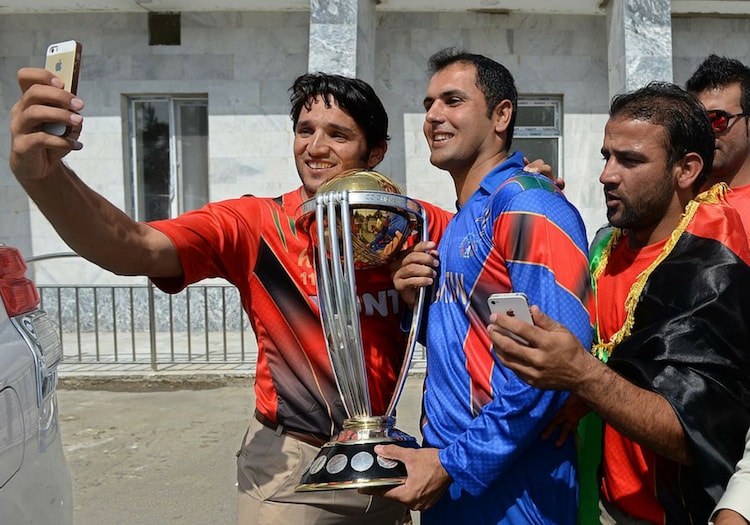 "I didn't expect to play in a World Cup when I started playing cricket."
Mohammad Nabi had good reason to be conservative regarding his prospects of featuring in a global showcase for Afghanistan.
The ICC had spent two years attempting to undermine and nullify associate nations, and though their success was chequered, their intent was clear.
Displays from the likes of Scotland, Bermuda and Canada at the 2007 tournament had done little for the reputation of minority nations.
And those performances did not improve in 2011, after which the ICC announced their intention to reduce the number of teams at the World Cup to 10.
Granted, that decision was reversed for 2015 just two months later but 2019 would be limited to just two qualifiers out of their top eight ranked countries. It would become a closed shop.
Qualification for the showcase in Australia and New Zealand would, therefore, be arguably the last chance to share the stage with some of cricket's superpowers. And it was one Afghanistan took with both hands.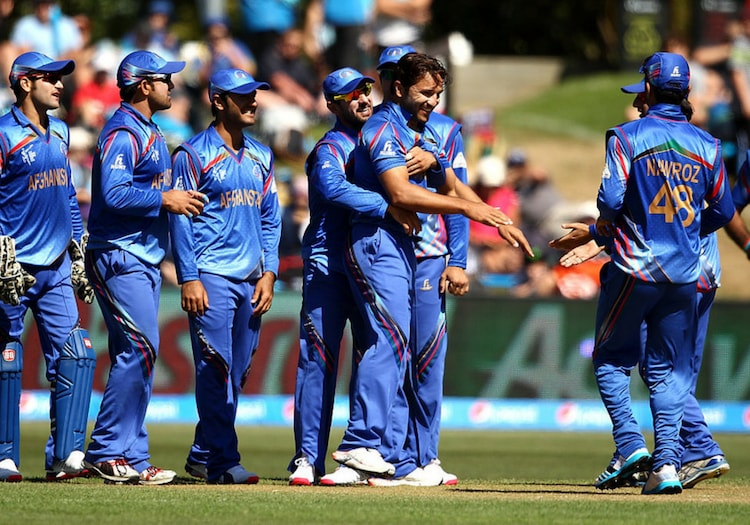 Victory over Scotland was Afghanistan's first in the World Cup
No story regarding the Afghans' remarkable rise in the sport cannot begin without an appreciation of where they came from. Naturally, the Taliban had banned the sport heading into the 21st century, and though that was eventually reversed, shaking a reputation for being a nation riddled by war and suffering appeared a near impossibility.
Their rise into the top tier of international cricket mirrors that of a working-class Olympic athlete or a non-league football team. The cricket association was only formed in 1995, and it took six years for them to gain ICC membership.
Finally recognised by their own continent, Afghanistan began to rise through the ICC's World Cricket Leagues. In 2008 they won Divisions Five and Four, the following year they claimed Division three. By now they were regulars in the World Cup qualifiers and though they missed out for the 2011 edition, they played in the World T20 in 2010.
Each year appeared to be accompanied by another landmark moment in the country's assent. Full member status was achieved when they played their first official ODI against Pakistan, which proceeded their promotion to associate membership in 2013.
The previous two years had been dominated by their most substantive bid to qualify for cricket's showcase. But it was not a campaign which began with much promise.
Despite a narrow win over Canada, successive defeats to the United Arab Emirates, a thrashing by the Netherlands, a no result and loss to Ireland followed to leave them in dire straits.
The turning point appeared to come over three days in Sharjah during round five of qualifying, with back-to-back wins over Scotland. Nawroz Mangal struck a century in the opening win before Nabi's fifty inspired a successful chase of 260 48 hours later.
It sparked a run of six straight wins which ended with a pair of easy successes against Kenya when they chase downed scores of 89 and 93. Though qualification was achieved slightly anticlimactically, the significance was not lost on the squad.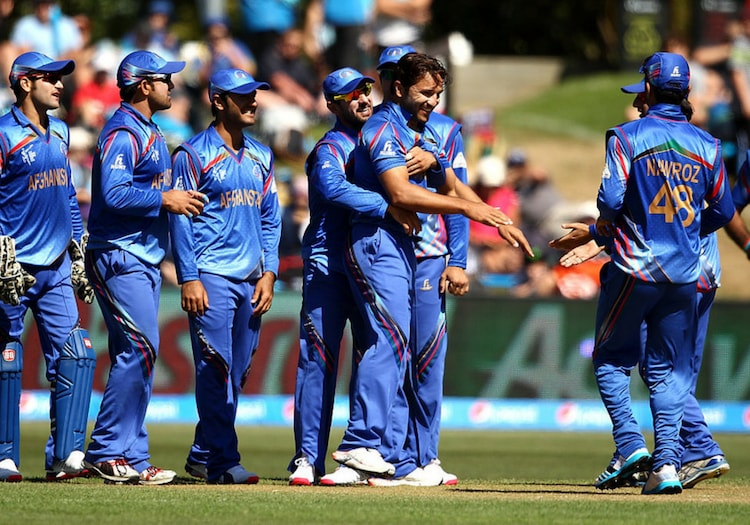 Rashid Khan's rise has underpinned Afghanistan's success
"I can't express my feelings. It is a very big day in my life. I'm sure there will be huge celebrations back home," Nabi added. "I'm happy for the people of Afghanistan and look forward to playing in Australia and New Zealand."
Just rubbing shoulders with the likes of Australia and England was enough for Afghanistan but they went one step further by registering their first ever win in the competition's history, a one-wicket win over Scotland at Dunedin.
Spinner Rashid Khan's status as one of the best bowlers in the world secure, a place in the 2019 tournament confirmed, Test status awarded and a first victory in the format also under their belt, Afghanistan are firmly here to stay.
They are evidence of a success story from outside the corridors of power in an era where the international game is becoming increasingly exclusive. Let's hope it is not the last.
Please ensure all fields are completed before submitting your comment!