Shakib Al Hasan kicks over stumps and throws them to the ground during Dhaka Premier League game
WATCH: Shakib, only recently back from a lengthy ICC ban, was playing for Mohammedan Sporting Club against Abahani Limited on Friday when he reacted with fury after an appeal for lbw was turned down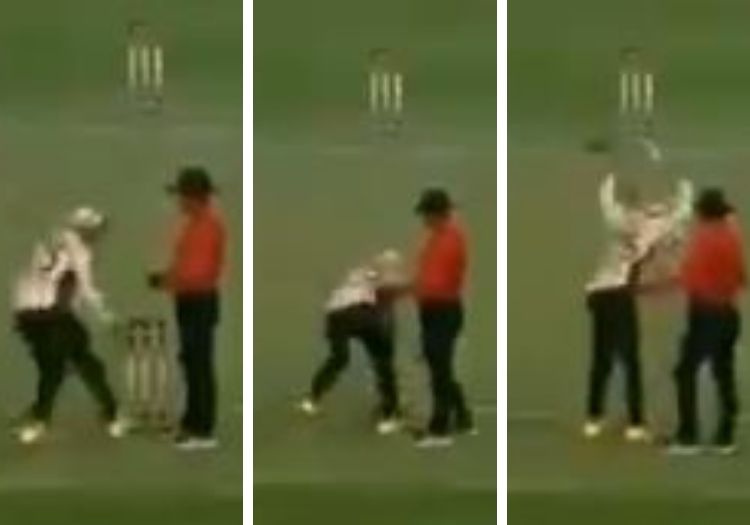 Bangladesh allrounder Shakib Al Hasan threw a petulant strop during a Dhaka Premier League game, kicking over the stumps and pulling them out of the ground before throwing them to the floor.
Shakib, only recently back from a lengthy ICC ban, was playing for Mohammedan Sporting Club against Abahani Limited on Friday when he reacted with fury after an appeal for lbw was turned down.
The former national captain kicked over the stumps at the non-striker's end before shouting in the face of the standing umpire in scenes which brought back memories of Michael Holding's famous on-field tantrum from 1980.
However, Shakib, who had earlier made 37 in the T20 match, was not done.
When the players left the field for a rain break after 5.5 overs of the second innings, he returned to confront the official, ripping all three stumps from the ground and throwing them at the pitch.
Videos of the incidents were being shared widely on social media on Friday.
Shakib posted an apology on social media after the game.
In the post on Facebook, he wrote: "Dear fans and followers, I am extremely sorry for losing my temper and ruining the match for everyone and especially those who are watching from home.
"An experienced player like me should not have reacted that way but sometimes against all odds it happens unfortunately.
"I apologise to the teams, management, tournament officials and organizing committee for this human error. Hopefully, I won't be repeating this again in the future. Thanks and love you all."
Please ensure all fields are completed before submitting your comment!