Major League Cricket to launch in July
Sides representing Dallas, San Francisco, Los Angeles, Washington DC, Seattle and New York City will all be involved, with details around team names and additional venues not yet announced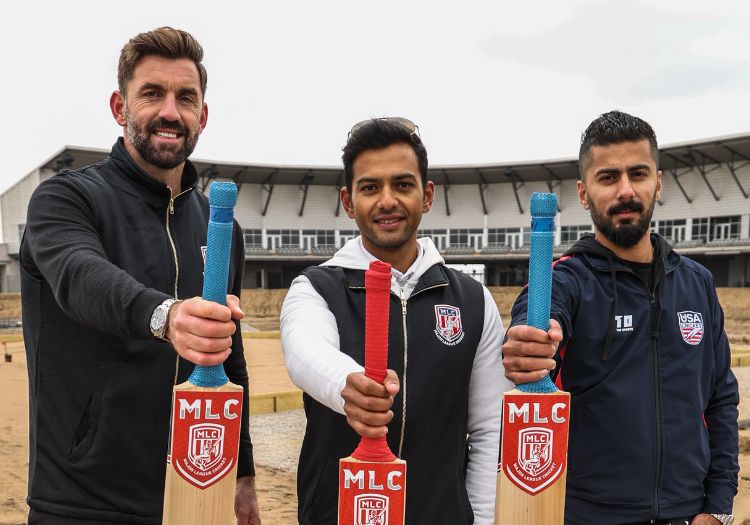 Major League Cricket will launch in July as an 18-day, six-team tournament, primarily based at a newly constructed venue in Grand Prairie, Texas.
The competition, which has endured several delays and been some years in the making, is set to begin on July 13, with 19 matches due to take place and a final on July 30 – a window likely to be clear of other competing leagues, before both The Hundred and the Caribbean Premier League.
Sides representing Dallas, San Francisco, Los Angeles, Washington DC, Seattle and New York City will all be involved, with details around team names and additional venues not yet announced.
"Next summer, the eyes of world cricket will be on the launch of Major League Cricket, with the stars of the game competing over three weeks of fast-paced T20 action," said Justin Geale, MLC tournament director.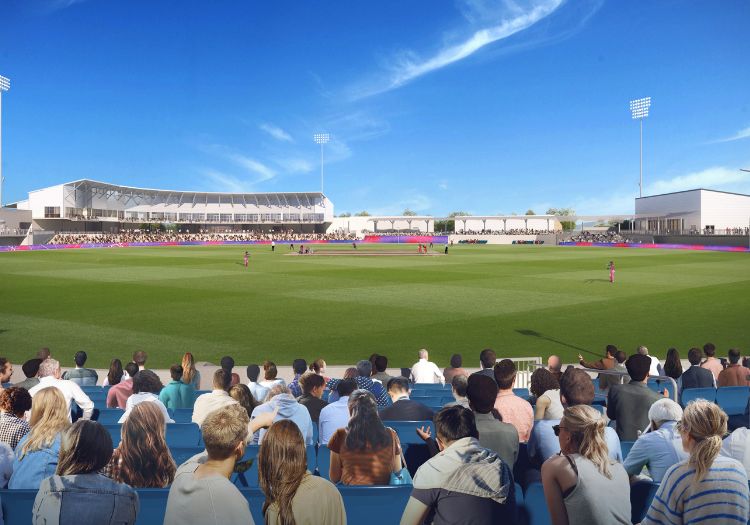 A computer-generated image of the Grand Prairie Stadium, upon completion
"The launch of MLC will transform American cricket and provide one of the best platforms in the sport for the world's most elite players to showcase their skills while also fast-tracking the development of domestic talent to feature in the league."
The Grand Prairie Stadium was previously home to the Texas AirHogs baseball team, which folded in 2020, and is being converted into a cricket-specific ground. The $20million project is set to increase the stadium's permanent capacity to 7,200, with the ability to double that for major events. Grand Prairie is expected to host some fixtures at the T20 World Cup in two years' time, when the United States co-host alongside West Indies.
"Grand Prairie Stadium will be the best cricket venue in the United States upon its completion," said Ron Jensen, mayor of Grand Prairie.
"This venue will be a huge asset to the Grand Prairie community, bringing Major League Cricket, international cricket and potentially the 2024 ICC T20 Men's World Cup to Grand Prairie allowing fans here to experience a world-class sport in action."
Image credit: Major League Cricket
Please ensure all fields are completed before submitting your comment!