WORLD CUP MOMENTS - No.50: The day the 'Rock fell to earth
THOMAS BLOW: This tale begins in the summer of 2005, when Bermuda, a British Overseas Territory in the middle of the Atlantic, took part in the ICC Trophy – the qualifying tournament for the World Cup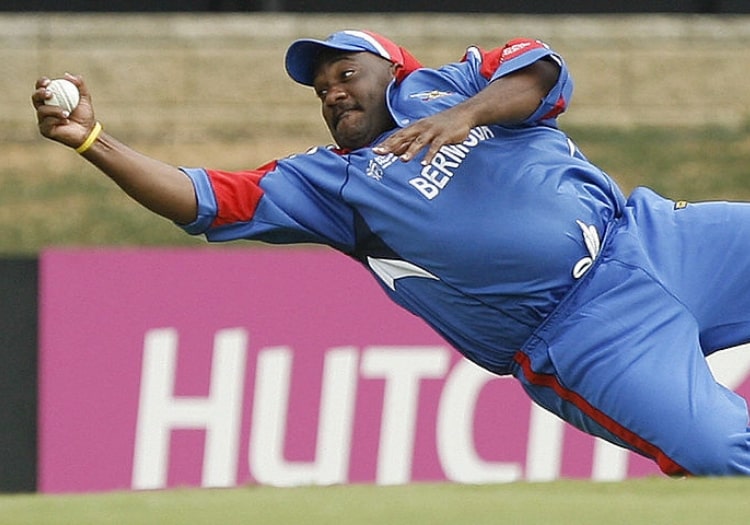 There is a famous expression in cricket – catches win matches. However, when spectacular, they also have the ability to last long in the memory. On 19 March, 2007, a certain grasp by a relatively-unknown left-arm spinner cemented the name 'Dwayne Leverock' in modern sporting history.
This tale begins in the summer of 2005, when Bermuda, a British Overseas Territory in the middle of the Atlantic, took part in the ICC Trophy – the qualifying tournament for the World Cup. Although they were granted Associate Status in 1966, Bermuda remained on cricket's periphery having never played an ODI.
Due to their minute standing in the game, they were not seen as a nation that could challenge the game's biggest countries. Nevertheless, the competition was still a golden chance for them to play on white-ball cricket's biggest stage and thus be granted ODI status.
To qualify, all they needed to so was finish second or higher in their group. After losing their opening match to Ireland, Bermuda won three crucial games to do so. While they went on to lose the semi-final, they had done what was required. The Gombay Warriors were heading to the World Cup.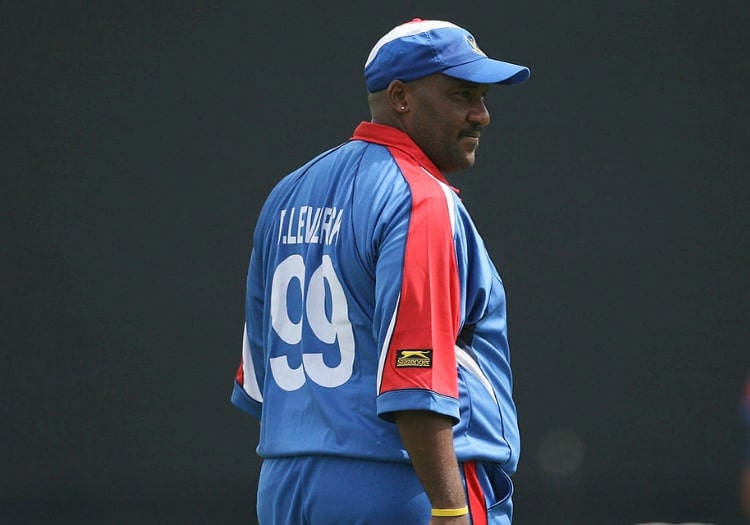 Dwayne Leverock in action for Bermuda
During their warm-up games for the tournament, Bermuda came up against the mighty England. Heading out to bat, the Test-playing nation were expected to hammer their opponents. With England looking set on 129 for 3, Bermudan captain Irving Romaine, a teacher by trade, turned to Leverock for inspiration.
Weighing in at 20 stone, the 35-year-old jailer made an instant impact. He had Collingwood caught behind before tricking KP into a stumping. Although Bermuda went on to lose the game after being bowled out for 45, it was a momentous spell that landed him new found fame among cricket fans.
"I'm just looking to take it one ball at a time," Leverock told the BBC following his Kingstown exploits. "It takes one ball to get a person out, I'm not going to do anything extravagant, I'll just do it to the best of my ability.
"I was always a spin bowler, I watched Abdul Qadir, he was a main influence – then Shane Warne early in his career and Muttiah Muralitharan. My batting is OK, I have a solid defence but I know I can do a little bit more. My fielding I work hard at, it's something that I look to get stronger and stronger at."
And as it turned out, when it came to fielding, practice made perfect for the cumbersome spinner. In the second match of the World Cup, Bermuda faced India – a team blessed with the likes of Anil Kumble, Yuvraj Singh, and of course, the great Sachin Tendulkar.
The chance of getting a result against such an outstanding opposition was going to be tough. Bowling first, Bermuda needed to take quick wickets and obliterate India's top order if they stood any chance.
After an insignificant first over, 17-year-old Malachi Jones came on for the second. As he ran in to Robin Uthappa, the cricketing world watched curiously; wondering what the seamer could conjure up. His delivery landed short and a couple of feet wide of off-stump. Ever the opportunist, Uthappa – who was still looking to cement his place in the Indian team – went to cut away for four.
But instead of doing so, Uthappa got a thick edge. As he turned and panicked, he saw just one man waiting in the slip cordon. It was Leverock. Keeping his eyes on the prize, he dived expectantly to his right and reached for the ball. It was at that moment, that beautiful moment, when Leverock made history.
As all noticed he had caught it clean, pandemonium struck. The Bermudans went wild and the Indians stood stunned. "The fridge is opened," exclaimed David Lloyd on commentary. "He's flown like a gazelle! I can't believe it, a brilliant catch!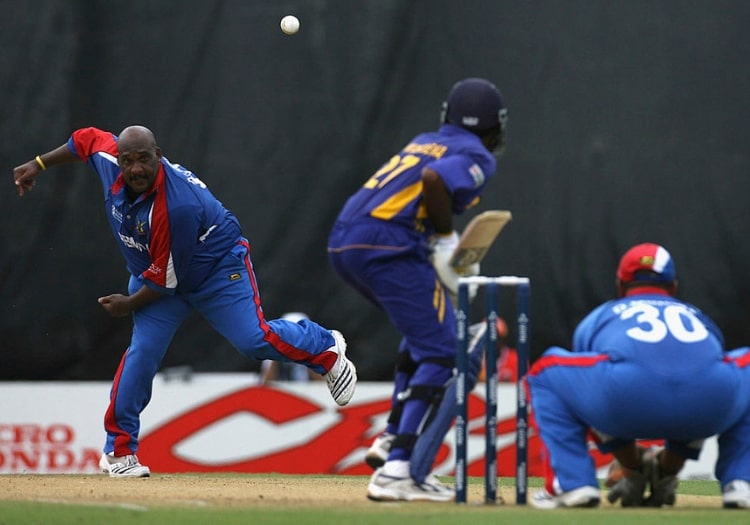 Leverock will forever be remembered for his stunning catch
"The earth shook!"
Leverock ran the length of the pitch in celebration; dancing and blowing kisses to his adoring fans. At the other end, an emotional Jones sprinted around the Queen's Park Oval before being dragged to the floor by his teammates. It was poetry in motion.
For a brief moment, it seemed as if Bermudan cricket was entering a new dawn. They had India at 3-1 and was brimming with confidence. But once that moment passed, their whole world began to collapse.
They ended up being hammered by India, and they lost their other group games to Bangladesh and Sri Lanka. Two years later at ICC Trophy, they crashed out of the qualifiers at the first hurdle. This led to them losing their ODI status and saw Leverock retire. Today, they sit 28th in the ICC Associate rankings – below Singapore, Uganda and Denmark.
It has been an almighty fall from grace. However, no matter how dire the present is for this keen cricketing nation, Bermuda will always have Leverock's catch at the 2007 Cricket World Cup. No one can ever take that away from them.
Please ensure all fields are completed before submitting your comment!