The Hundred is a gamble that cricket does not have to take
JAMES BUTTLER, the founder of Oppose The Hundred, explains his concerns around the ECB's new competition and makes his case for a different cricketing future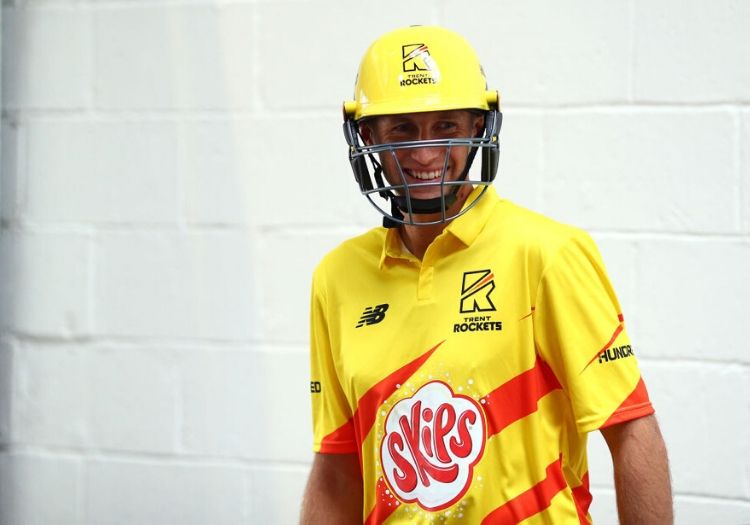 I've never been the placard-carrying protestor type. After a little bit of a chunter my mild-mannered nature usually tends to lead to a resigned shrug of the shoulders. But mess with cricket and it is a different story.
The @OpposeThe100 Twitter feed began one evening when a trawl of social media quickly boiled my blood. There were many anti-ECB comments surrounding their new 100-ball competition. But these passionate county followers were complaining in isolation and not being heard. The ECB were making no attempt to listen. At least, I felt, if opposition was housed under one roof, strength in numbers might turn up the volume.
Within a fortnight @OpposeThe100 was being followed by a rapidly growing number of cricket lovers. People made contact to ask how they could help. I had a campaign on my hands.
I'll be honest. My intention had been to fire a quick shot across the bows of those at the ECB who had shown complete arrogance in ignoring the views of existing cricket fans as they drove myopically towards their 100-ball revolution. Cricket is for everyone and the ECB are merely guardians of our sport. They needed reminding that those buying tickets and memberships, who travelled the length and breadth of the country to support their team, did actually matter.
The ECB were showing their true colours, making a mistake or being naïve (delete as applicable) when focussing their comments solely on targeting a new audience for the sport.
We all want cricket to thrive. Engaging a new audience, being more diverse and taking the game forward are all drives that should be applauded.
County cricket needs a shot in the arm if is to remain relevant, become inclusive and prosper. But that can be achieved without the massive gamble that is The Hundred. A huge amount of money is being invested to introduce a fourth format and it would be far better spent elsewhere.
The Hundred has a major negative knock on effect to the rest of county cricket, whether it is a success or not. That is not a great position to steer the sport towards.
If it fails, the ECB have taken a huge pile of cricket's funds and placed it on the roulette table only to see the ball ping around the wheel and land on the wrong colour. This has huge consequences for the financial wellbeing of our sport.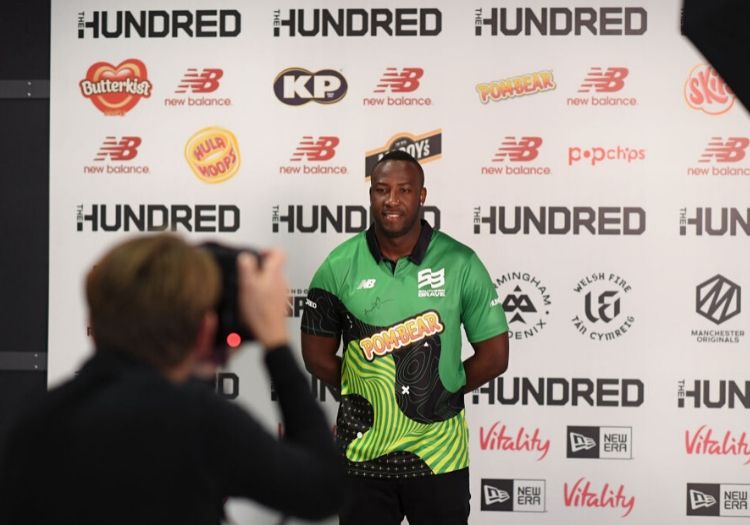 Andre Russell will play for Trent Rockets in The Hundred
If it succeeds, the sport is forever changed as we know it. The ECB has a history of chasing golden geese. Remember how they courted Allen Stanford before the Texan billionaire was behind bars for fraud and the Indian Premier League had stolen a march on creating a T20 league that still dominates the domestic calendar. That disappointment still haunts a number of people at ECB HQ and hopefully The Hundred is not a delayed reaction built on jealousy rather than solid strategy.
If The Hundred does everything the ECB wants it to do, regardless of what people say, it will not end there. Already some people suggest the small counties are surplus to requirements. If the eight-team model is seen to work, how long before the 18 counties as we know them are culled or downgraded?
We hear it said that if cricket were invented now, we wouldn't have 18 domestic teams. That may well be true, but we are not starting cricket now. Each of those counties have played their part in the fabric of cricket in this country. Each has a rich tradition, history and successes they are rightly proud of. And most importantly, each brings something different to the table.
Do we want to create a domestic game where teams are almost indiscernible from one another? Where players flit from one to another for cash and don't really care which crisp packet shirt they wear? Each county ground provides its unique charm and the outgrounds add to that colourful backdrop. Each set of supporters invest themselves in the culture of their side, follow the progress of their youngsters from the age groups to county debut and sometimes on towards England recognition.
The counties have been guaranteed an £1.3 million annual cut of The Hundred cloth. The ECB state that all 18 counties are part of the cricket family and will remain so. That is all very well, but for how many years will that arrangement continue?
For existing cricket fans, The Hundred is not cricket. For the new audience that the ECB craves, it remains cricket and is no more likely to attract new attendees than the existing T20 Blast. The Blast involves all 18 counties, is growing in popularity every year and is ripe for manipulation into a two-divisional structure.
Give us a Premier League that does all that The Hundred offers, retains the loyalty of county supporters and can be marketed to lure in a new crowd. Invest a fraction of what The Hundred is costing and imagine how good that product could be. And there is no risk as you have a captive audience of county supporters, many of whom want nothing to do with the new competition, and the ability to spread the net further as the 18 counties reach parts of the country that The Hundred won't.
There are other ways of achieving what we all want for cricket's future. And 'all' is used to acknowledge that the ECB, you, me and the bedpost all want cricket to succeed. Their motives are good, but their willingness to throw cricket onto the roulette table and hope the right colour comes up trumps is scary.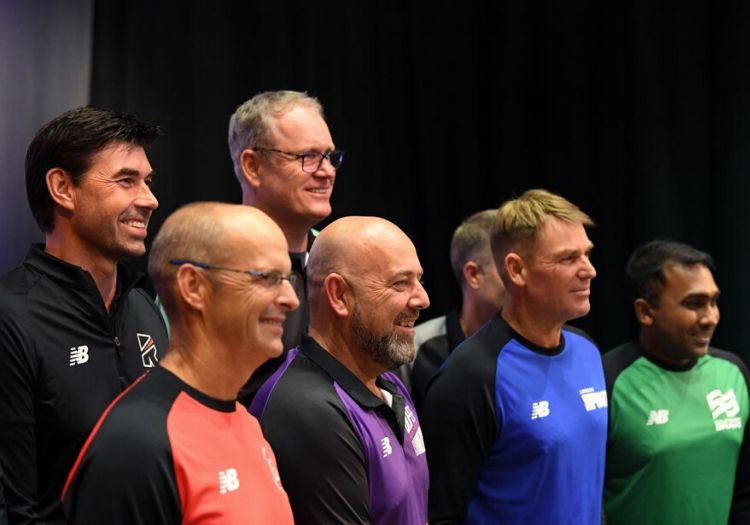 Eight high-profile coaches have been appointed to lead the teams in the men's competition
The ECB refer to copious research that backs up their stance. We all know that research can provide you with the responses you seek if the leading questions are posed to the right people and asked in the right tone. In an era where politicians deceive us on a daily basis to get what they want, the ECB requires a transparency, robustness and honesty that pacifies the cynic in all of us.
And be careful what you wish for. In a world of fast food, surely we still want the occasional three course feast. There are many of us who crave the classic movies. We want to binge lengthy boxsets. Not everyone wants throwaway viral videos on YouTube. In truth, we want a bit of everything.
If we throw our eggs into the basket of the Hundred. If we fill the grounds and excite and see the revenue pouring in, the next step in the business plan would be to expand it, so the new format consumes more weeks of the season.
Consequently, how do we fit the now lesser domestic competitions into the window of our English summer? The eight-team model is working in The Hundred, so let us drive all domestic cricket that same way. The County Championship, the T20 Blast and the 50-over format in which we are world champions all become secondary and move down a notch in the pecking order. You don't need a crystal ball – it's already happening.
And finally, if we value Test cricket as the pinnacle of our great game, as we should, then making the white ball all that is sexy and lucrative is going to give us more Jason Roys and fewer Alastair Cooks.
This is cricket we are talking about. It matters. And once we are on the hamster wheel of The Hundred, it will be tough to jump off. Once our summers are centred around white-ball cricket and not red, we face an unappetising future.
Let's make our summer like a traditional stick of seaside rock, where the red and white combine to make stripes that fill our summers with variety. Where the Roys and Cooks of this world take it in turns to entertain. Allow us to compare and contrast. Allow our Championship players to see the sun.
The County Championship is being pushed into the damp and cold of spring and autumn. Once we erode the red ball, once we start losing some of our 18 counties and once we accept that the sole purpose of cricket is to chase the money, there is no turning back. Once it is gone, it is gone. And that is why I #OpposeThe100.
Correction: An earlier version of this article stated that "England's centrally contracted players have had their payments delayed because of a cash flow problem caused by spending the budgets on marketing and building The Hundred". This is incorrect, and has been removed.
Please ensure all fields are completed before submitting your comment!