THE GOOGLY: Sweep pivotal as England go for clean sweep
HUW TURBERVILL: There are cricket fans of a certain age – and I include myself in that, at 46 – who will never be comfortable with reverse sweeps being played in Test matches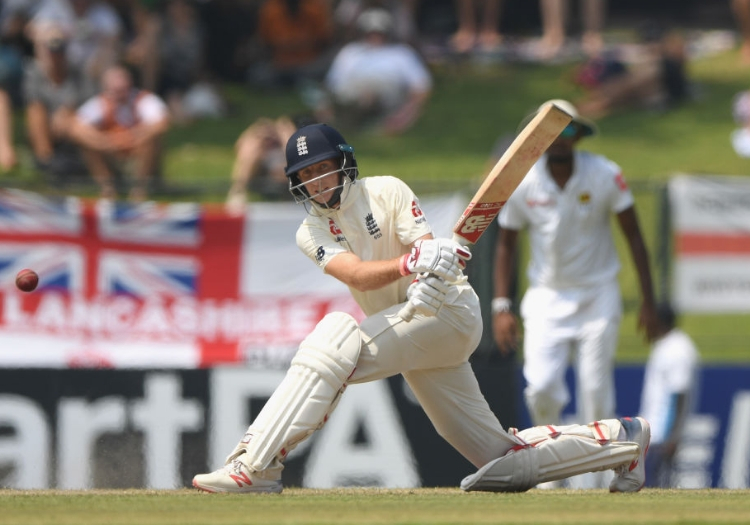 There are cricket fans of a certain age – and I include myself in that, at 46 – who will never be comfortable with reverse sweeps being played in Test matches.
From memory Dermot Reeve and that great Warwickshire limited-overs side were pioneers of the stroke. It played an important part in that epic, high-scoring 1993 NatWest final win over Sussex at Lord's.
But until then it was frowned upon, even in one-day internationals. It will always be one of the negatives on Mike Gatting's CV that he was out playing the shot in the 1987 final.
The fact that it was off the first ball he faced from part-time slow left-armer Allan Border didn't help, but it signalled the start of an England collapse, and they lost to Australia.
I know for a fact two great players sit on opposite sides of the fence.
Eoin Morgan told me for an interview for The Cricketer: "When I started playing I was reverse-sweeping. But when I began in international cricket [then batting coach] Graham Gooch told me to play with a full blade. Now everybody reverses. You have to play it." And we all know where KP stands in that particular Morgan v Gooch debate…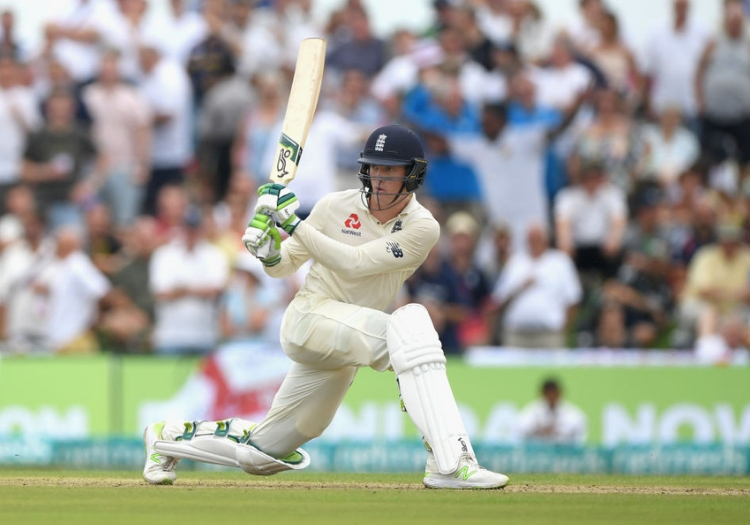 Jennings' most effective shot?
No one disputes the validity of reverse-sweeping in ODIs these days, of course, when scores are now in the 350 plays 350 region, rather than the 200-250 sector.
I was listening to talkSPORT's coverage on Saturday of the second Test – very decent indeed, with pleasingly no adverts – and Jarrod Kimber revealed that the second Test had the most sweeps (that includes sweeps, reverses and slog sweeps) of any match since 2006.
Indeed it has been something to behold seeing Keaton Jennings play it so regularly – and profitably – in his short Test career so far. I would even go so far as to say it is his most effective shot!
It would not be difficult to think what a great Test opener like Geoffrey Boycott makes of it all…
It astounds me to see the skills with which the shot is so regularly executed – humbling a club player like myself who is pleased enough with the execution of an orthodox shot.
Yet the jury is still out on its effectiveness. According to Scyld Berry in The Sunday Telegraph, 84 sweeps – conventional and reverse – were made in England's second innings that resulted in 122 runs being scored. At least seven wickets were lost attempting it, however (previously the highest number in a Test since 2006 had been five).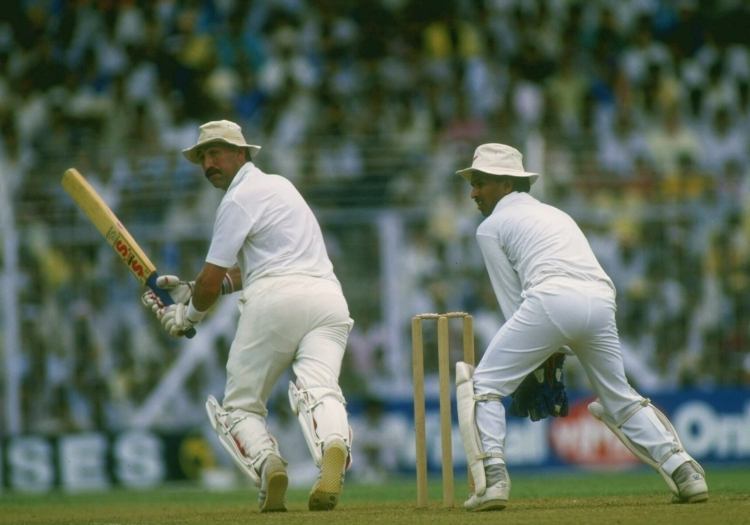 Who could forget Gooch's magnificent 115 in the 1987 semi-final win over India?
"By deduction," reader John Challiss concludes, "it would seem that 211 runs (after deducting extras) were scored from other strokes for the loss of the remaining wickets, one of which (Adil Rashid) was the result of an umpire's error."
I recall Duncan Fletcher being a similar champion of the sweep shot – not so much the reverse I don't think – when England played on the subcontinent. The media were quick to question its worth when wickets regularly tumbled playing it.
There is no doubt the conventional sweep can be mightily effective on the subcontinent, however. Who could forget Gooch's magnificent 115 in the 1987 semi-final win over India at Eden Gardens in Mumbai, when he swept more times than Bert in Mary Poppins?
Sweeps, reverse-sweeps, you will never please every cricket pundit all of the time, but the shots certainly worked for Joe Root in his superb second-innings century against Sri Lanka at Kandy. His 124 from only 146 balls had plenty of both. The fact that he was out lbw reverse-sweeping a ramrod-straight delivery should not matter too much, as he had done enough to give his side an ultimately impenetrable lead.
It is certainly not a stroke that is going to be swept under the carpet…


It pains to me to say this, but I wonder if cricketers' appetites for playing long innings – wonderful recent knocks by Keaton Jennings, Ben Foakes and Root aside aside – is disappearing irrevocably.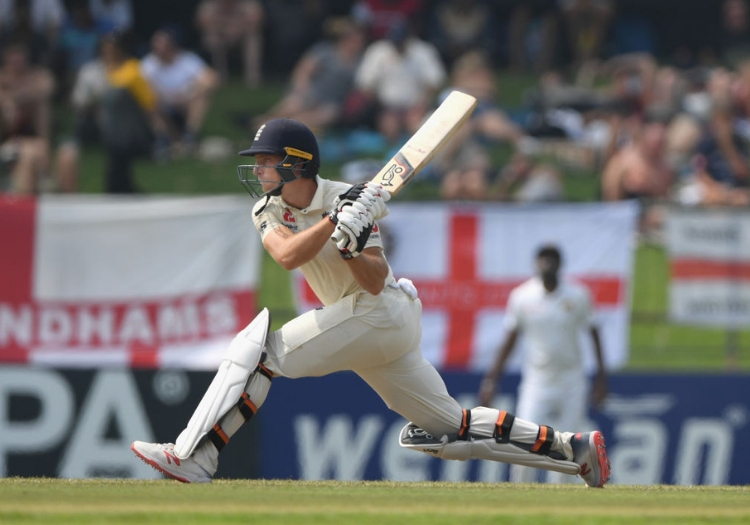 Buttler on the reverse
I caught an interesting chat with Gareth Batty on talkSPORT during the wet one-dayers in Sri Lanka. He was commenting on how the pressure is on quite a lot of counties to have lean squads, with players adaptable to all three formats.
That 50-over cricket and especially T20 is having an adverse effect on players' techniques in four-day cricket is surely incontrovertible.
Face a green seamer on a cool morning in April and September, and batsmen seem unable to leave and remain, swishing outside off stump as if they are chasing 220 in 20.
In the November issue of The Cricketer, Danny Hall, the director of cricket at minor counties champions Berkshire, spoke fearfully about the future of the three-day game. Specifically he was talking about funding, but there are other concerns too. Finding benevolent employers who will give you three days off work has always been tricky. From 2020 it will four three-day matches not six now, anyhow.
But some of the players are also (sadly) finding the games a bit of a drag. "Having played in the competition for a few years, the standard has definitely dropped for the majority of teams," a player told me. "A majority of sides are now much weaker in three-day cricket compared to one-day due to player commitments.
"I don't think it quite has the honour that it used to have. For example, I would now much prefer to reach a national club final instead of reaching the MCCA final. You can be away from home for three days with two days' annual leave so its appeal isn't brilliant. That, combined with some dull cricket at times, doesn't help, with sides crawling to 325 in 90 overs. One-day cricket, white balls and coloured kit for me I am afraid."
A great shame.
Please ensure all fields are completed before submitting your comment!