str8bat - the game-changing device that will drive your batting to new levels
This innovative product will tell you instantly how to improve your batting and is hailed by former Australia captain, Greg Chappell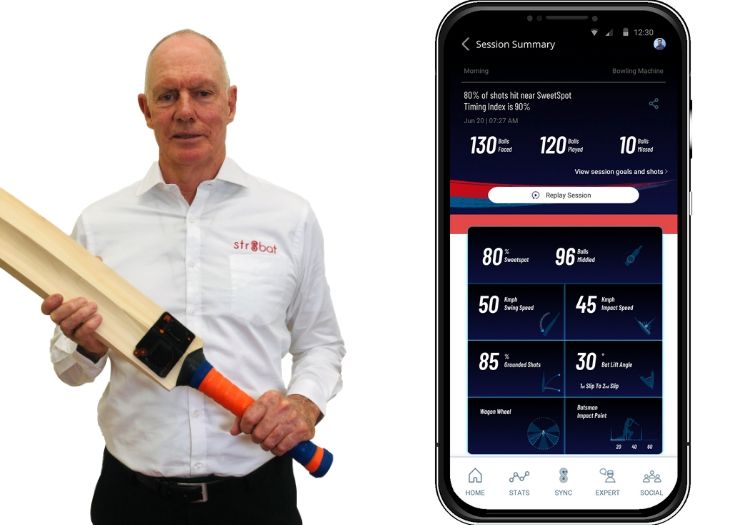 "str8bat will be a game-changer for batting coaching and will also revolutionise the way we watch batting in the future." So says Australian cricket legend Greg Chappell about str8bat technology, a tool devised in India which processes 1,200 data points per shot via a sticker with sensors placed onto the back of a bat that provides instant, visual and actionable feedback to the players and coaches.
Chappell is a huge fan of embracing technology and he is not alone. Thousands of players including international cricketers have seen the power of this technology. str8bat was also picked up in the popular 2019 Indian Premier League by Rajasthan Royals as they used the technology for their performance camps leading to the match days.
Similarly, players like Lancashire's Haseeb Hameed and Afghanistan's Rahmat Shah have used str8bat and seen its power in helping the cricketers improve every day.
"It's a simple sport-tech product" explains Gagan Daga, co-founder and CEO of str8bat a technocrat who has 15 years leadership experience in the tech industry with organisations like SAP.
"It utilises wearable technology that assists batters and their coaches to develop skillsets by providing actionable insights. The str8bat sensor captures shots played by players in the nets, practise sessions or matches and can easily store more than 300 shots. This data is transferred to the str8bat app via Bluetooth. str8bat helps you build the right muscle memory so when you practise, you practise right."
Data captured includes the angle of backlift, the path of the bat, the speed of the downswing, the speed of the bat on impact with the ball and a comprehensive wagon wheel of where the ball was hit. The app utilises powerful analytics providing a complete 3D visualisation of each shot played. By capturing this data, the player and coach are provided with a clear picture of where the batter needs to improve their technique – and the ability to then measure that improvement.
Using str8bat enables practice to become much more eff ective with a player's technique improving significantly in as little as three weeks.
Daga explained: "The shorter the path a bat has to travel to the ball the greater speed it will have and you will time it better. str8bat helps each individual to find their most efficient batting technique, providing actionable insights. That will help improve your performance and your consistency.
"Coaches have a very difficult job to make sure that players are improving and cannot be there to see everything with the naked eye. This str8bat data provides coaches with invaluable feedback, and helps players understand their own game better; a pre-requisite to getting better every day."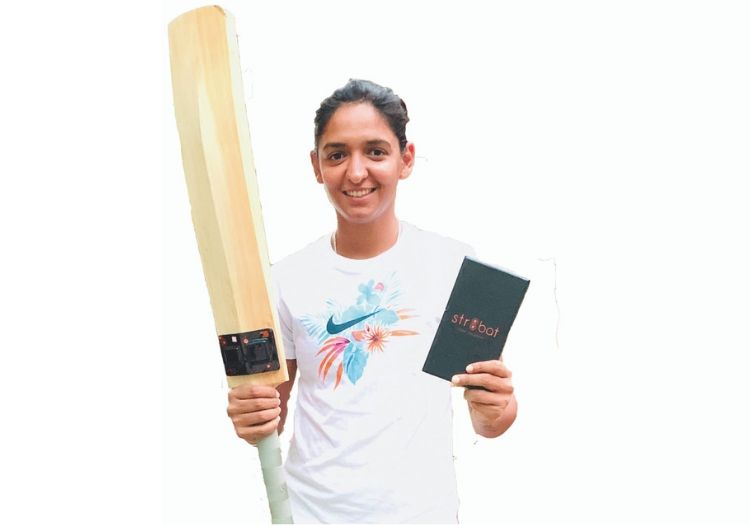 "Getting better every day is a journey! With str8bat technology, I am able to moniter every session and build the right muscle memory. It is easy to use, gives me actionable insights and keeps me honest! Great technology to be in my kitbag."

Harmanpreet Kaur - India Women's T20 captain
Daga's fellow co-founder and COO of str8bat is Rahul Nagar, an endurance athlete who previously enjoyed two decades with information technology corporations, including IBM. Nagar is well-placed to judge just how robust the technology behind str8bat is. He picks up the story: "We have undertaken a thorough road-testing of the str8bat tech. Yes, it was initially built in a lab but since then its development has been informed by fantastic feedback from hundreds of players and coaches.
"str8bat is a classic example of an iterative model where product is co-created along with its customers. str8bat has evolved through a process which had recorded 40,000 shots before our launch. Since launching we have recorded another 100,000 shots, enabling insights for thousands of players to improve beyond their imagination. str8bat has gone through the rigour and testing, which makes it the most reliable bat sensor across the globe.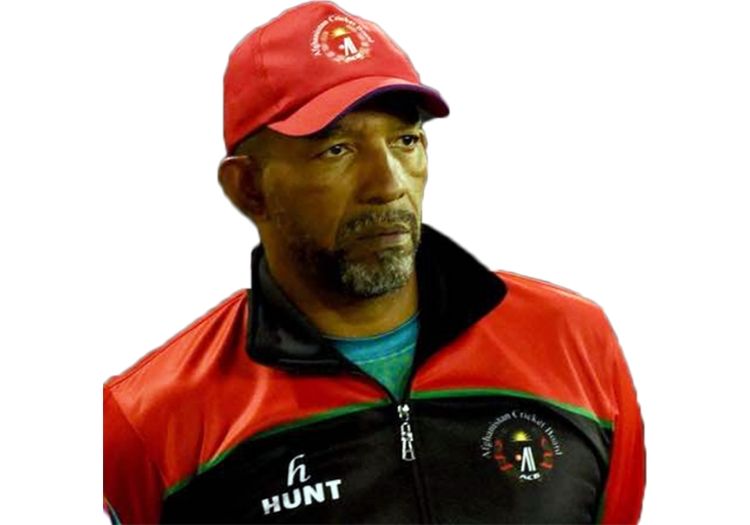 "My players and I really enjoyed using str8bat, the immediate data provided during practice sessions made it easy to show, discuss and correct faults in real time."

Phil Simmons - former Ireland and Afghanistan coach
"Our future is just as exciting. As the tech evolves, you will see str8bat providing even more insights about how stable a batsman's head is and how close he is playing to his body. Our work in cricket has enabled us to prove that we can capture motion without cameras and we are now exploring opportunities to work in other sports."
Daga firmly believes that the digital age is a great unifier, bringing people together across the globe: "Technology like str8bat will enable a coach in Middlesex to help a player in Mumbai without the need to meet up. Talent selection will be based on data of players coming out of str8bat sensors.
"We are close to having a 'smart' willow, so an amateur player will be able to compare their data with that of the very best and learn. And in a few years on-field umpires will receive data instantly to help them make correct decisions and not go to the third umpire at all – watch this space."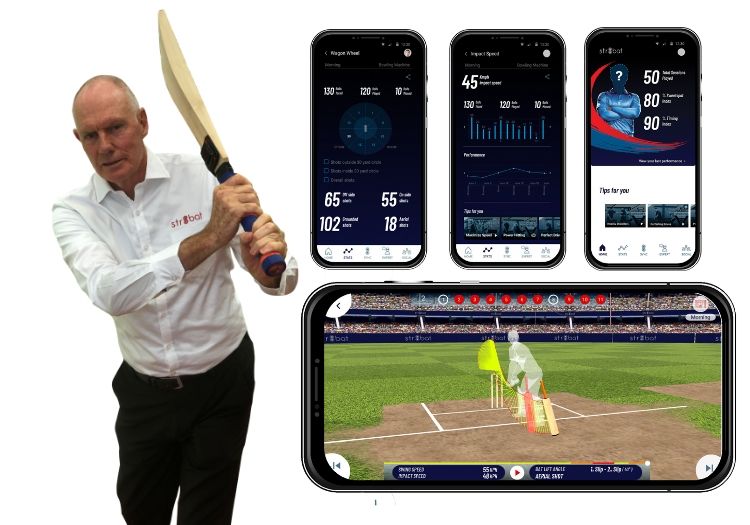 Our exclusive sneak peek
The Cricketer were given an exclusive sneak peek of str8bat ahead of its release.
Its simplicity is immediately clear. It is stuck to the bat with a thin strip of a sophisticated velcro and is almost the size of an ID card, providing more comprehensive data about their shots than they could ever wish for.
Daga told The Cricketer about his theory behind str8bat. "Weatherman get feedback about their predictions, did it rain or not? If they are wrong then they adapt their models. But batsmen don't have that feedback. If they miss a ball they often don't know why. str8bat can tell you why and then you can improve."
For Daga, it is all about improvement and helping all players reach their potential. This is a tool for the amateur cricketer as much as it is for those at the top of the game.
str8bat focusses on the basics of batting technique. It is able to tell batsmen how quickly they get behind the line of the ball as well as the impact point. These are simple things that batsmen can alter once they are made aware.
Using str8bat, players can discover the correct way to play a shot, then repeating that technique to train the muscle memory.
Batsmen will be able to feel themselves getting better every day.
Visit www.str8bat.com for more information and to pre-order
Please ensure all fields are completed before submitting your comment!