Bubble life and me: Liam Livingstone itching to get started in the Big Bash after tedious year
NICK FRIEND: Like many on the fringes of the England setup, Livingstone could be forgiven for feeling sick to death of bubbles at this point. "You could say that," he laughs, talking from his hotel room four days before Christmas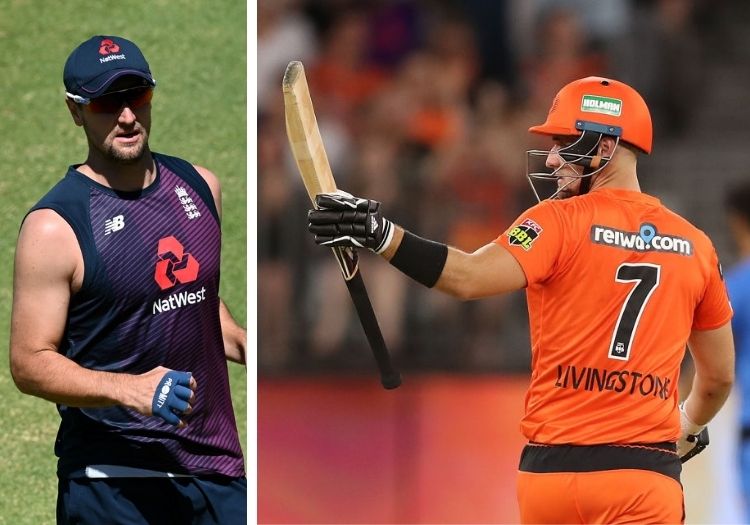 Liam Livingstone is just looking forward to playing cricket. After a fortnight-long quarantine period following his arrival in Australia for a second Big Bash stint with Perth Scorchers, his latest spell in captivity is coming to an end.
All being well, he will make his first appearance of this year's competition on Monday against Adelaide Strikers. It has been a long time coming for the Lancashire allrounder, whose last six months have been spent moving from bubble to bubble, but without making it onto the field.
Drafted into England's ODI party against Ireland, he then sat in the camp as a reserve when Eoin Morgan's side faced Pakistan.
From there, he flew to South Africa as part of the ODI group, though was not part of the squad for the T20Is. As it happened, of course, the 50-over instalment never took place – a metaphor perhaps for Livingstone's recent existence as a spare part in England's bubbles.
In between, there were fleeting appearances for his county in the T20 Blast and the Bob Willis Trophy, but he struggled for his best form having been starved of regular action: his first T20 match of the campaign came on September 11.
And so, like many on the fringes of the England setup, he could be forgiven for feeling sick to death of bubbles at this point. "You could say that," he laughs, talking from his hotel room four days before Christmas. Of his reference points, this has been "the toughest of the three I've had to do".
In the grand scheme of things, he counts himself as lucky: he is in a room with a balcony, where he also has a treadmill and a mini-gym to keep himself as active as possible, given the circumstances.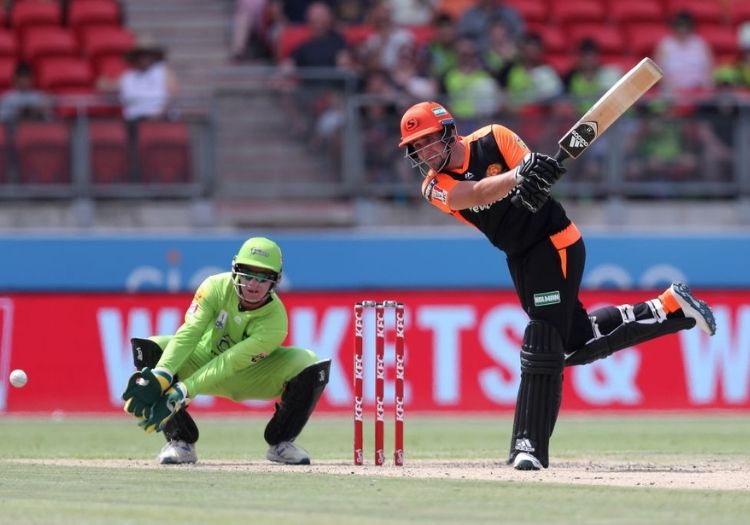 Liam Livingstone is set for his first Perth Scorchers appearance of the season after quarantine
"I can get some exercise in, which has made a massive difference but you've still got to fill 12 hours a day," he says.
For a sociable person, who enjoys the company of others, that is a further challenge. It is little secret that England cricketers love their golf but, over the course of this unusual year, its value has been greater than ever.
At the Ageas Bowl, players could enjoy a round at the on-site course. "That helped a lot," Livingstone adds. "I think if you've got something you can do, it makes such a big difference if you can just get out of the four walls of your hotel room."
This latest episode in Australia, therefore, has provided him with the inverse experience. "My day is basically 12 hours of sleep, 10 hours of Call of Duty and then the odd hour doing a bit of exercise here and there."
Jason Roy, who has also signed up to represent Perth in this year's tournament and has been in similar isolation, has become a vital online colleague. "We have spent hours and hours on Call of Duty," Livingstone says. "Thankfully, three or four hours pass in the blink of an eye, which is obviously what you want."
While in South Africa, Livingstone spent time with Tom Curran and Tom Banton, both of whom subsequently withdrew from Big Bash deals with Sydney Sixers and Brisbane Heat, citing mental burnout and fatigue caused by the diet of bio-secure bubbles.
"My day is basically 12 hours of sleep, 10 hours of Call of Duty and then the odd hour doing a bit of exercise here and there"
They have endured parallel years to Livingstone, albeit with the additional burden of two months in the Indian Premier League. Livingstone might also have been there, but he rejected an offer to take part in this year's tournament well before the coronavirus outbreak, choosing instead to focus on his red-ball cricket in the County Championship. Needless to say, much has changed since then.
But those shared months in biosecurity, hidden away from family, friends and normality, have given Livingstone significant understanding of the decisions taken by both Curran and Banton. They spoke on numerous occasions, discussing the considerations that went into opting out of a competition in which both have previously performed well.
Did their thought processes resonate with him? "Absolutely, and I think there is going to be more and more of that," he says. England captains Morgan and Joe Root have both spoken out, encouraging their players to opt out of touring if they feel as though the bio-secure experience is taking its toll. During the IPL, Jofra Archer confessed to counting down the days remaining, while West Indies captain Jason Holder has described the solution as untenable in the long-term.
"You have to remember that we're all human beings at the end of the day," Livingstone adds. "There are a lot of pressures and anxieties and stuff that goes on in these bubbles, where you're trapped. If you don't really have a get-out, you're basically stuck at cricket for 12 hours a day.
"It can get on top of you. Thankfully, I tend to be quite good at switching off and getting away from cricket, playing golf and Call of Duty. It's a great help because it switches you off and gets you away from the pressures that we have every day. We're under pressure to perform and if you're not performing and you're sat in a room on your own, it can be difficult.
"I completely understood the decision that Tom and Tom made, and I reckon they were both the right call. Ultimately, you've got to look after yourself and you've got to make sure that mentally you're in a good place to be able to perform. There's no point in keeping bashing away at it – sooner or later, it will catch up with you and it will take you down. I completely understood where they were coming from.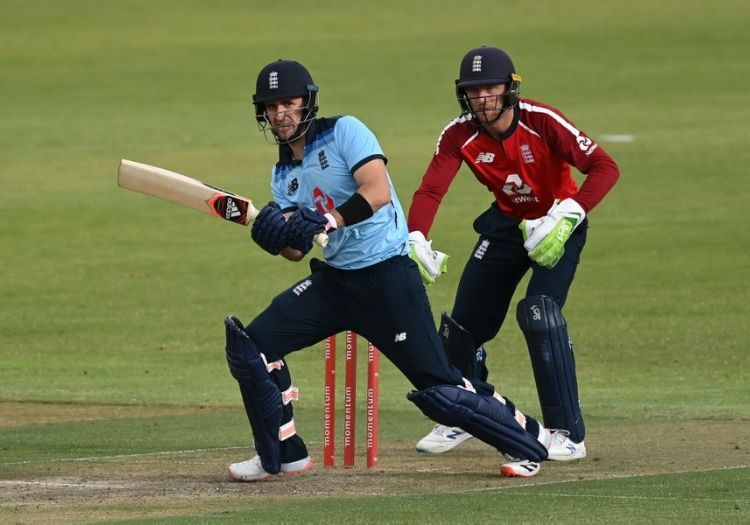 Livingstone in action during an England intra-squad game in South Africa
"Having experienced this quarantine, if I put myself in their shoes – when they'd been to a full IPL as well, I guess they'd have been in a difficult position. That shows they made the right decision; they're both young lads and they'll have plenty of opportunities to play in the Big Bash and other competitions around the world.
"Sometimes, you just have to look after yourself and make sure you're getting enough time away from the game and away from bubbles to make sure you're fresh when it comes to playing."
That takeaway comes on the back of Livingstone's own frustrating summer. A haul of 37 runs in two first-class matches was well below a career red-ball average of 40.98, and hardly the return that he was hoping for, having told The Cricketer in April of his continued desire to be recognised as a red-ball force and a Test option.
Likewise, his Blast form – 192 runs in seven games, with the addition of nine wickets – was no disaster, though it was also well below his best, certainly given the breadth of competition for international places as a hard-hitting English limited-over batsman.
"It was obviously very difficult," he admits. "I was in a bubble for so long without playing that to then come back out, I played two games and didn't get any runs, but then went straight back into another bubble, didn't play again, came back out, had seven T20 games and then the season was done.
"It's more the motivation to keep working on your game. It's hard to get the feeling that you get when you're in the middle and then to replicate that in the nets. Sometimes, you feel yourself just working on things for the sake of it rather than having to need to work on it. I guess that part of it was a bit of a struggle.
View this post on Instagram
"I wasn't the only one in that situation; there were a few lads who had a long summer and didn't play too much cricket, so I guess it's just something we'll have to put down to experience. It's happened and I've now got a good run at it with the Scorchers – 10 or 11 games to settle in and to get back into a game rhythm, which will be nice."
It is one of the additional – and less discussed – challenges that has come with international cricket in the Covid-19 era. Until the summer, reserve players for home series were simply not necessary. If a squad member went down injured in more normal times, a replacement would be named, calls would be put in and that player would arrive at their leisure.
Even on away tours, where bigger squads are hardly a new phenomenon, additions could be drafted in at the press of a button. Alastair Cook's Test debut, of course, involved a flight from an England A tour in the Caribbean to India, after being called in to fill voids left by Michael Vaughan and Marcus Trescothick.
But this year, that privilege has not existed. Instead, Livingstone, Pat Brown and Reece Topley were named on a reserve list for a three-match series against Pakistan, just as Ben Foakes, Jack Leach, James Bracey and Dan Lawrence spent much of the Test summer occupying similar positions. Banton, Tom Helm and Jake Ball fulfilled the job in South Africa.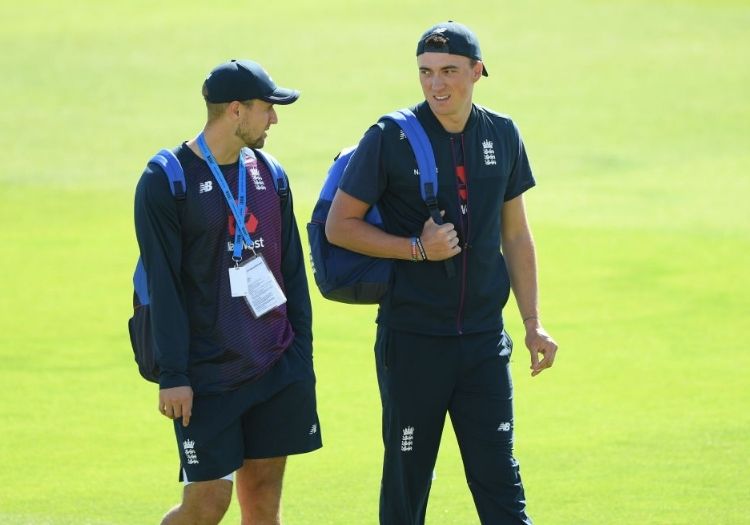 Livingstone and Tom Banton have been on the fringes of the England side in 2020
"It's obviously not easy, knowing that it would be two or three injuries before you'd even be close to playing," Livingstone explains. "You're sat in your hotel room and people are playing county cricket, obviously doing well. You kind of feel as though you're pretty helpless and you're hoping that they don't go above you in the pecking order by you not playing any cricket.
"Thankfully, I went on the South Africa trip and got into the ODI squad, so I'm guessing that didn't happen, which put my mind at ease a little bit. But it was a tough summer – I won't hide away from that. Something you grow up doing is enjoying playing cricket, and when you can't enjoy playing cricket, it becomes a little bit tough."
The obvious caveat, though, is that – for the moment – this is the way of the world at present. And Livingstone is quick to stress that straightforward fact, even as he speaks from the confines of a hotel room, the dimensions of which he has come to know well.
"It's just a part of our life at this present moment in time," he says. "We live a very privileged life, and I'm sure it could be a lot worse, as it is for many other people. It's a part of our life at the moment and something we have to deal with; it comes with different challenges to what we're used to, but I guess that's the way the world is at the moment."
As for the Big Bash itself, it represents quite an opportunity for Livingstone. For one, as he is keen to point out, it will be his first stretch of regular, uninterrupted cricket since this time last year, when he made a thrilling impression on the tournament. And so, he is stepping back into an environment he knows well, with teammates who believe in his ability, having already witnessed his outrageous stroke-play: only five players scored more runs 12 months ago, only Marcus Stoinis hit more sixes.
The wider context is also interesting: England have a T20 World Cup in India on the horizon, with question-marks over the identity of a second spinner and Morgan seemingly not yet settled on a middle order finisher with the bat.
It makes Livingstone and intriguing possibility; of the raft of players competing for batting berths, the vast majority have done the crux of their work in the powerplay against the new ball. And while Livingstone has similarly prospered in the T20 Blast and the Big Bash, he also has the most experience of plying his trade elsewhere. He batted at No.4 in last year's Mzansi Super League and spent some time at No.5 in the Pakistan Super League. In the second of his international appearances in 2017, he batted at No.6.
Arriving three games into this year's tournament, he is well aware that he may have to be adaptable. Josh Inglis, his opening partner last time around, is likely to fill one opening spot, with Roy a cert to occupy the other. And then, there is New Zealand's Colin Munro – himself at his best at the top of the order, as well as Cameron Bancroft, Mitch Marsh and Ashton Turner to fit into a jampacked batting line-up.
"One of the things I pride myself on is that I'm not just someone who can bat in one position," Livingstone says. "I feel like I'm pretty versatile. Hopefully, I can slot in anywhere between No.1 and No.6 – wherever the team needs me to bat, I'll bat there.
"That's one of the good things through playing in all these different competitions. There's not really many people that can go around and get these opportunities to bat in different positions, so it can only help you. There's obviously a very big queue of top order batters for England, which is great because it pushes you on and makes you strive to get better and to score as many runs as you can to try to push your way into that team.
"But I guess there's probably an easier way further down the order than there is at the top, so I guess I'm trying to prove that I can do it at the top as well as in the middle of the order, even towards the end as well.
"I'm just trying to make myself as versatile as possible, making sure that I keep working on my bowling and trying to make myself into that package that can fit in anywhere and can bowl a few overs. That's pretty much my aim for the next couple of years."
Watch every game of the Big Bash League exclusively live on BT Sport. Get instant, contract free access to all four channels on the BT Sport App with the BT Sport Monthly Pass for just £25, for more info visit www.bt.com/monthlypass
Please ensure all fields are completed before submitting your comment!