Digital rights, collaboration and the future of county cricket: Lancashire chairman Andy Anson shares his vision
SAM MORSHEAD - EXCLUSIVE: Anson takes The Cricketer through his strategy, which emphasises collaboration, community and peaceful coexistence of formats. But it is a plan for growing the digital reach of the Lancashire brand which is most interesting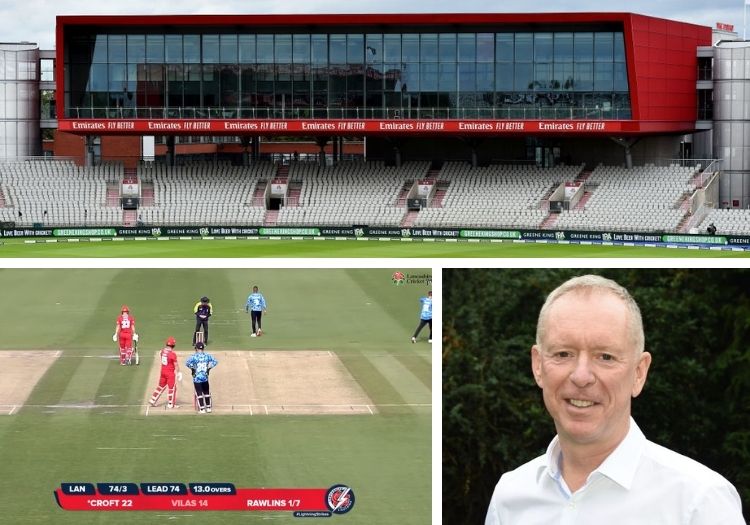 The vacant chairmanship of a professional sports club mid-pandemic might come packaged in warning tape for many, but Andy Anson is up for the fight.
Last week, Lancashire confirmed Anson as the successor to the late David Hodgkiss OBE, a hugely respected figure whose influence on cricket spread beyond the confines of his own county, in the role at Emirates Old Trafford. 
Anson arrives at a time when finances are perilous and the game faces unprecedented uncertainty, but neither the task at hand nor the status of his predecessor appear to daunt him. 
"We've got to be prudent, and the only thing that lies ahead is more uncertainty," he told The Cricketer.
"You've got to make sure your scenario-planning caters for the worst case scenarios and you can ride the storms as they come along.
"We've got to expect uncertainty, and that's a strange way of looking at it but we can't plan for anything else other than uncertainty."
Anson's background tells you all you need to know about the character and skillset of the man Lancashire have chosen to lead the club at such a precarious time.
He was commercial director at Manchester United - perhaps the most frantic commercial role in British sport; chief executive at the ATP World Tour in Europe; chief executive of England's bid for the 2018 football World Cup; and currently holds the CEO job at the British Olympic Association. It is little wonder he comes to Emirates Old Trafford armed with ideas.
Anson takes The Cricketer through his strategy, which places emphasis on collaboration, community-building and the peaceful coexistence of formats. But it is his vision for growing the digital reach of the Lancashire brand, and exposing the game to as many people as possible, which is most interesting. 
High up this agenda: the aggregation of digital rights across the sport in this country, and the creation of a focal point for fans to quickly and easily find live county cricket online.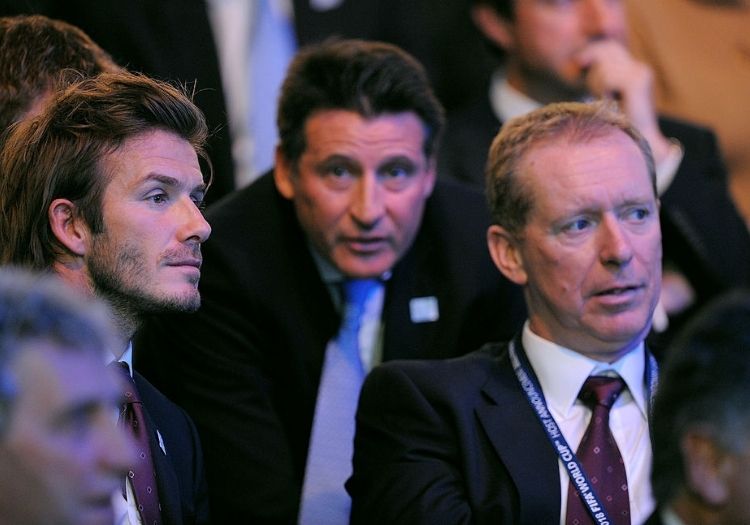 Andy Anson's CV includes a stint as chief executive of England's bid for the 2018 football World Cup
Counties currently invest in their own digital streaming infrastructure independently, most using YouTube as their chosen platform for broadcast.
Almost all games which are not screened by Sky Sports are available to watch in one form or another - but the quality and presentation can vary significantly from county to county, and there is no centralised hub for diehard supporters and casual fans to find every match from every round of every competition.
This is where Anson feels the domestic game is behind in its engagement with the wider cricketing community.
"I do think that with digital and social media platforms, you can start targeting communities and bringing them together more effectively," he says, pointing to the success enjoyed by Lancashire in streaming their matches during the truncated 2020 campaign.
In total, the Red Rose county received in excess of 2.5million views of streams across social media platforms in the two-month season: 1.4million on YouTube and 1.1million on Facebook.
While that headline number needs to be broken down to understand the audience better - YouTube counts a "view" as an uninterrupted visit of 30 seconds or more, while the equivalent on Facebook, where several counties enjoyed larger audiences in 2020, is just three seconds - the data still points to an interest in the domestic game which stretches well beyond existing memberships and those with cricket-specific satellite TV subscriptions.
That is why Anson believes the network, led by the ECB but with full cooperation from the 18 counties, must do more to hook the cricket-interested but disengaged section of the community.
"The whole of county cricket can come together to start promoting that kind of content more effectively, and targeting the communities that are out there," he said. 
"There are a lot of latent cricket supporters who aren't getting the message at the moment and aren't viewing county cricket, and a lot more can be done to target those audiences.
"If the ECB can at least start bringing people together on a platform, or creating a platform people can use, or sharing best practice but also trying to build a bigger cricket community.
"There are ways of aggregating the different county activities which could help the whole game."
Lancashire currently sit towards the top of the digital production tree among their peers, when it comes to the scale and scope of their broadcasts.
Emirates Old Trafford caters for a seven-camera operation, enhanced by working with My Action Replay and Media City-based digital media agency Badger & Combes, while the club have invested in a set-up which allows for pre-match build-up and post-match reaction. In 2020, Lancashire became the first county to effectively compile outside broadcasts from away venues, with the host team regularly adopting the feed for their own channels.
They are not the only club in the country making great advances in the field - Surrey boasted 2.1million unique visits to streams last season, Middlesex recruited their own commentary team in order to commercialise their offering from the outground of Radlett (a lead Lancashire plan to follow in 2021), Somerset continued to develop among the most impressive micro-broadcast operations on the circuit in Taunton as drone cameras and multi-camera replays enhanced the viewing experience, and Gloucestershire spent last winter adding four fixed cameras to the County Ground in Bristol to improve their online services for fans.
All of this costs money, which in 2020 the counties were simply unable to recoup. There might be a temptation, then, to start to charge for the service in the coming years but Anson believes that would be counter-productive.
Instead, he believes the investment is worthwhile for the long-term good of the game, with a particular focus on maintaining cricket's visibility.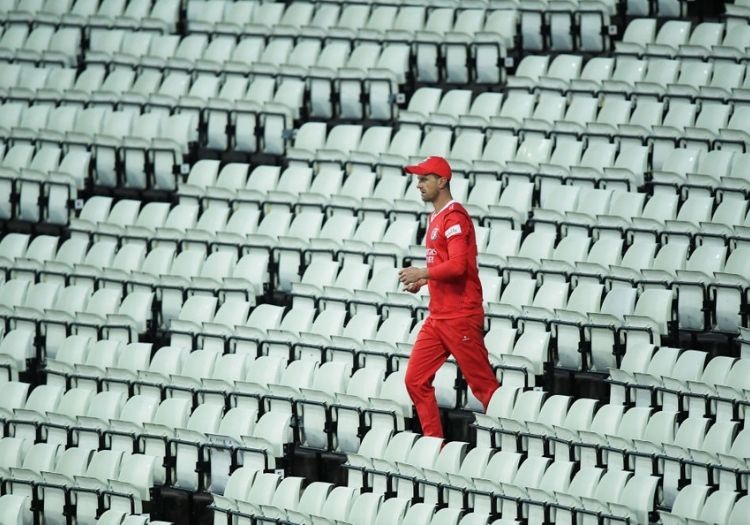 Anson is desperate to see spectators back at sporting events in the UK
During his watch as chief executive of the British Olympic Association, Anson has overseen a massive digital rights-sharing exercise across 26 Olympic sports, with the same intention.
GB Sports Media has acquired 2,600 hours of live rights and is due to launch at the culmination of the 2020 Olympic Games in Tokyo, which was pushed back to July 2021 as a result of the Covid-19 pandemic.
"For the spectators of swimming events, cycling events, rowing events… there is much less opportunity to watch these events on mainstream television in the UK," Anson said.
"By aggregating everyone's content rights, you can have a much stronger proposition and take advantage of digital media platforms to really reach communities which are traditionally hard to reach.
"That kind of thinking has to start happening in cricket so we can start aggregating audience in the most effective way.
"As a digital media platform, there are definite benefits in aggregating. Everyone can have an access point that's specifically unique to their county but there's definitely something underpinning it that could be cost effective and effective from a marketing perspective if you start bringing counties more closely together."
A central platform could be hosted by the ECB, though the example of GB Sports Media - which has been expressly searching for a media organisation to partner with on the project - suggests a digital publisher may also be able to get involved. 
Unlike the example of iFollow - the English Football League's streaming service which charges fans £10 per match - Anson does not see a subscription model working in the short or medium term.
"It would be a retro move if we went straight away to a charging model because the aim of this has to be to reach bigger audiences," he said. 
"The good news is, if you do it well and know who your audiences are, the chance to commercialise those streams through advertising content is a real possibility. But I don't think that should be the main driver.
"The main driver should be to build the fanbase of the individual counties and cricket collectively.
"I don't think we're in the position where we've got the volume. If you look at membership of cricket clubs in general it's in decline, and I think we need to reverse that and build that membership up.
"Digital membership is one option to extend the reach of your membership schemes. We've got to build that first to give county cricket a voice and a presence"
These are grand designs from Lancashire's new chairman, but they come from a place of expertise and solid reasoning. Only by growing the game wider will it be able to become taller.
That is why Anson is a proponent of The Hundred - "its ambitions are the right ambitions" - and why Lancashire have in the past 12 months activated an 'India strategy', which seeks to amplify their brand on the subcontinent.
"It's very important that the county competitions have room to breathe and have their own very clear narratives"
The county was the first to broadcast domestic fixtures on Indian streaming platform Jio last year and harbour ambitions to associate with a major commercial partner from the cricket-mad country. Hosting Virat Kohli and Co for a Test match this coming September will play a big role in that plan developing.
It is only right that sports clubs should be seeking to expand their reach in a world dominated by engagement and visitor metrics, but Anson is equally vocal about not leaving behind the 5,000-strong Lancashire membership and thousands more who already hold the county close to their hearts.
"We've got to help The Hundred achieve its ambitions. As a host venue we'll very much be playing our role in that but it's very important that the county competitions have room to breathe and have their own very clear narratives," he said.
"For example, the success of the T20 Blast [must] not be compromised in any way, because we're seeing that build in a very constructive way. We need to make sure these things can co-exist in an effective way.
"That's where we need to work closely with the ECB and other counties to make sure these competitions do have room to breathe and be successful."
And there is a definitive place in Anson's vision for red-ball cricket, too. Lancashire, he says, will back the County Championship taking a conference format beyond 2021. While some fans will disagree with that stance, they may be encouraged by the way in which he talks about the first-class game.
"Lancashire as a county is very committed to red-ball cricket, has been and I hope always will be as it's an important part of the game," he said.
"It's a massive challenge but it's been a massive challenge for a long time. The decline of spectator viewing of the county first-class game has been going on for many years and it's something we do need to continually address and make sure we are clear about its role.
"[Championship cricket] has to have its place, be promoted, built and developed."
Anson comes from a Lancashire-supporting household - "it's meant a lot to me, my family and my parents in particular over many years" - and describes the task of succeeding the hugely respected Hodgkiss as "a brilliant honour and privilege".
He will do so, though, at a time when revenue from the club's diversified business model has plummeted as a result of Covid-19 lockdowns and spectator-less cricket.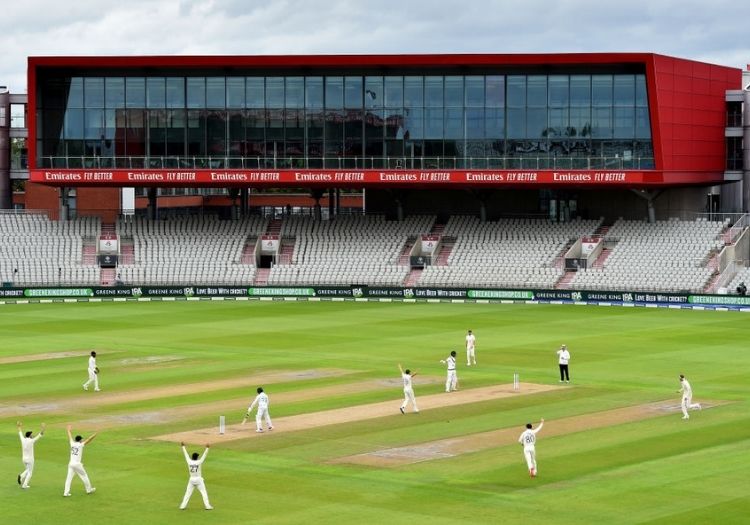 Lancashire are in consultation over between 20 and 30 redundancies, with conferencing on hold until March for parties of 30 or more
Last month Lancashire confirmed a consultation process had begun over bewteen 20 and 30 redundancies from roles in its events and hotel arm - which has been left dormant until March as a result of government restrictions - an outcome unthinkable in 2019, during which the club posted record turnover (£34million), net profit (£5m) revenue and events and conferencing revenue of £8.4m.
It is quite the task to inherit.
"Daniel [Gidney, chief executive] and the team have done a great job in managing the business so far. I think we have to be prudent right now and make some tough commercial decisions so we can get through the next few months and the uncertainty they present," he says. 
"I do think the whole club is in a great place to bounce back as soon as we can bounce back.
"The environment should improve, it's just a case of when."
News of two vaccines with high efficacy has emboldened many on the county circuit ahead of a harsh winter, but Anson still expects to see public confidence in sporting events and other entertainment take a hit when the time comes to start selling once more.
"We've got to hope and assume that all these tournaments are going to go ahead, and be ready with ticket sales and marketing. The whole club is geared up for that and ready to go," he said.
"But you've also got to realise that customers, spectators, members aren't necessarily ready to buy tickets or make the financial commitment to these events that they would do in normal circumstances.
"Your marketing has to be subtle, it has to be intelligent. You can't ram things down people's throats because that would be inappropriate. You've got to start selling but you've got to acknowledge you're not going to be selling as many tickets for events as you were previously, and you have to be ready to energise your activities as you get more certainty.
"That's not something only Lancashire Cricket Club has to get right, it's something that most sporting organisations are struggling with at the moment."
There is no guarantee that Anson's vision will be a success, just as there is no guarantee that stadiums will be full next summer or families able to eat Christmas dinner around the same table.
But Lancashire can take hope from the outlook of a man who seems to value past, present and future. 
"Agility is the vital word at the moment," he says, when asked how to plan for the unknown of 2021.
"You condense it down to four or five realistic scenarios, you understand the worst-case one and then try to predict the most likely outcome.
"You plan around that but have the agility to move."
Please ensure all fields are completed before submitting your comment!