Bath Cricket Club are at the heart of their community
ELIZABETH BOTCHERBY: From working with Chance to Shine and Somerset Cricket Foundation to upskilling PE teachers and building relationships with local education providers, Bath CC are working hard to support cricket across their region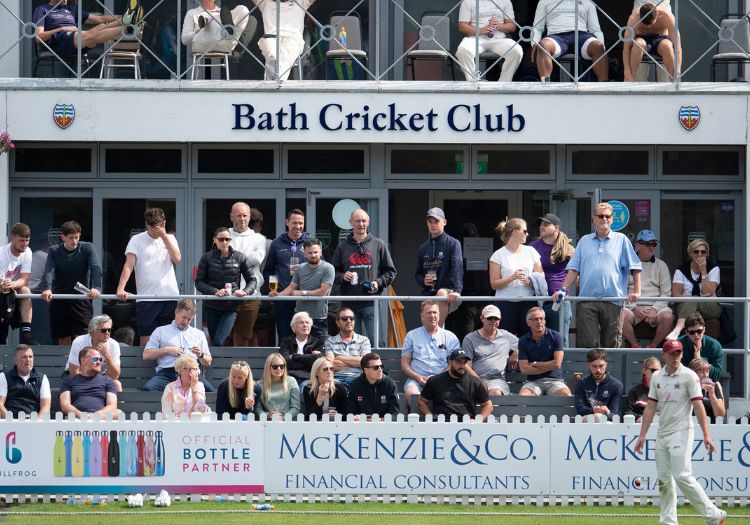 In the shadows of St John The Evangelist's Church on the banks of the River Avon lies Bath Cricket Club, one of the premier side's on the West of England cricket scene.
Founded in 1859, the club won the ECB National Club Championship in 2021, beating Sandiacre Town at Wormsley, having previously reached the final on three occasions.
Their men's first XI – one of seven senior sides at North Parade – competes in the West of England Premier League, winning the title in 2022. Their junior section caters for around 200 children from All Stars and Dynamos right the way through 11 age-group sides, and the club's Under-13 team won the National Under-13 Club Championship in August.
Former England bowler Anya Shrubsole, the hero of the 2017 World Cup final, came through the club's ranks, as did her international teammate, Fran Wilson, who supported the coaching staff this year.
However, not content with just being located at the heart of their city, the club are also at the heart of their community, using their platform to support cricket and sport in the local area.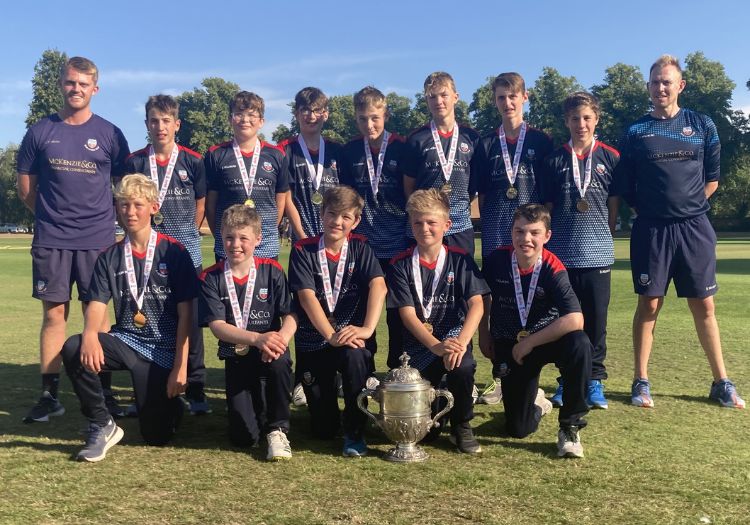 Bath CC Under-13s are national age-group champions [supplied/Bath CC]
Like many clubs up and down the country, Bath have used Chance to Shine, launched by the ECB in 2005, and their partnership with the Somerset Cricket Foundation to deliver sessions in primary schools, focusing on physical literacy and giving children their first taste of cricket in its most basic form.
During the 2021/22 academic year, they visited 25 schools in the local area, provided over 1,000 hours of community coaching and mentoring, which included over 100 hours of girls only cricket and 90 hours of disability cricket. And their work is yielding positive results for the wider cricket community.
"One of our coaches was sent to a primary school about 15 miles away. That's been going about two years now and they've managed to form a whole new junior section at Chilcompton CC off the back of that. They get around 50 young cricketers down there now," says Robert Maggs, Bath's director of cricket.
"It's not about getting the kids back to Bath, it's about locating clubs that are closest to their school and signposting them. And it is good for us because it makes the local leagues stronger and more competitive."
However, their primary school support doesn't stop there, with the club's community coaches also upskilling teachers to improve their PE sessions and, rather uniquely, offering one-to-one mentoring and mental health support sessions for students.
"Teachers at primary school level spend very little time learning how to deliver a PE lesson and there's definitely some anxiety for teachers when tackling PE in the curriculum," explains head of junior and community cricket, Jonathan Green.
"It's all about structure and making it easy. Breaking the game down into agility, balance, coordination, throwing, catching, basic striking skills and then building up gently into something, which resembles a game of cricket.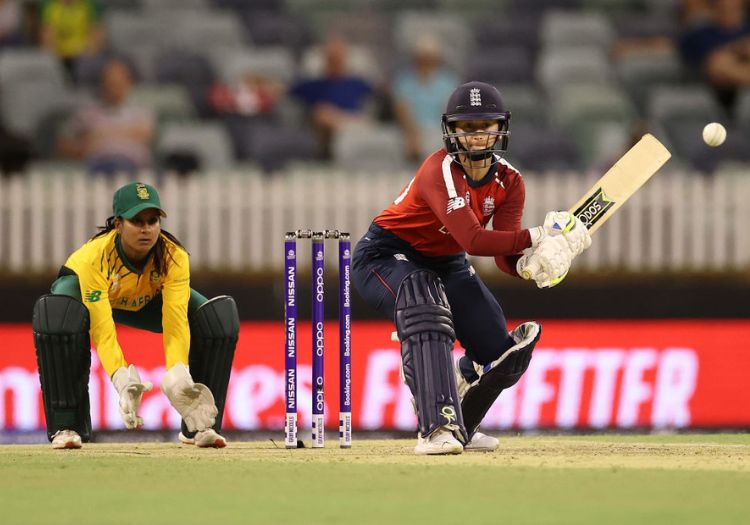 England international Fran Wilson was a junior player at the club and now offers coaching support [Ryan Pierse/Getty Images]
"As for mental health, it's a real buzz subject at the moment because of the Covid-19 pandemic and we just think it's really important to help out the community and use sport as a way to engage with children and young adults. If you're inclined to develop people through sport, you're probably going to have some of the skills to develop young people.
"These pupils can in some cases be disruptive, so they can put a real fly in the ointment when you're delivering a session. We do activities to help them communicate with teachers, to work on self-esteem, social relationships and managing anxiety. Most children only receive 20 to 30 minutes a week one-on-one at school and home, these kids get an extra hour from us."
"A lad Tom Bryan (one of Bath CC's two community coaches) has mentored enjoys cricket, but struggles to attend school," Maggs continues. "After the work Tom's done with him, he comes down and helps at our coaching camps, he's played senior cricket and is really confident around the club. He still struggles at school but he's more focused. Cricket is his outlet."
Since the beginning of this year, Green and his team have further expanded their reach, delivering girls only cricket sessions in five local secondary schools. The attendees are a mixture of familiar faces, both from local clubs and previous primary school cohorts, and new players while the overarching aim is to tackle the drop-off in engagement in sport among teenagers and provide an entry point for those who many never have been exposed to cricket before.
"There's a natural drop-off among teenagers, we see it in our own junior section," Green says. "In primary school, parents are keen for their children to experience everything – they'll do football, rugby, hockey, dance, CCF, Scouts, everything. But when they get to secondary school, trying to engage people is a bit harder. Cricket is expensive, it's a long game, players can also often discover other interests.

"It's good for us to go into secondary schools and remind people of former passions or perhaps capture the kids who've never experienced cricket - not every school does Chance to Shine. It's about re-engaging and also seeing who else is out there."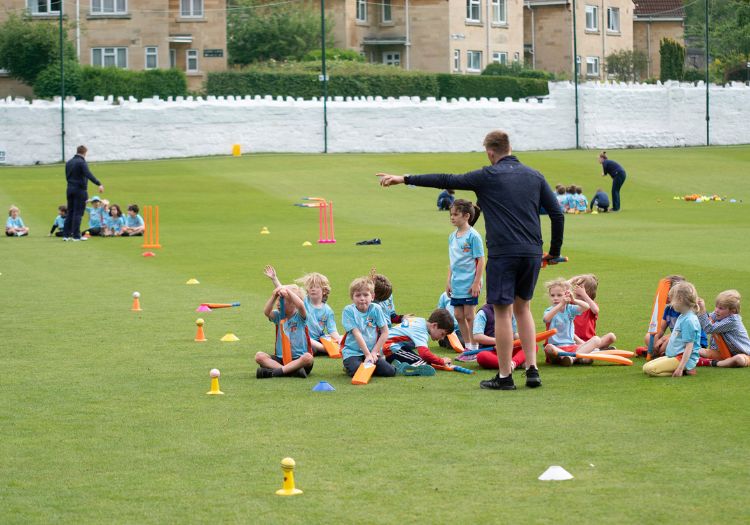 An All Stars session in action [supplied/Bath CC]

And next year, the club plans to embark on a new partnership with a local college where students undertaking BTEC sports qualifications will have access to subsidised coaching at the club and the opportunity to complete their level one coaching certificate. Bath's range of contacts will also open their eyes to the wealth of backroom and off-field careers available in sport.

"They'll be studying technical, tactical, physical, psychological and lifestyle factors in sport," Green explains. "Some people might be interested in player preparation and strength and conditioning; others might enjoy nutrition or the mental side of sport. We want to use our contacts to pick people's brains and make introductions.
"It's not just about making sure people continue to play cricket but finding those who want a role within it – coaching, analysis, umpiring, scoring, development officers for a county board. For us, we'll get a cycle of new coaches and maintain a turnover of people with a passion for developing young players, but it will also build the support network for clubs in the area and beyond."
Of course, not every cricket club has the available resources to offer the same level of community engagement as Bath CC. They employ two full-time community coaches while the generosity of sponsors McKenzie & Co and Curlew enables them to fund additional projects alongside their work with Chance to Shine and Somerset.
Green's advice for club's inspired by Bath's work, however, is simple: "Chat to the PE coordinators at local schools, use ECB All Stars and Dynamos to engage whole families and groups of friends – not just the talented kids, make the club accessible and visible, and talk to your county board.
"Make coaching a social occasion and let people know the club is not just about the 11 men and women on the park on a Saturday. Maybe do sessions before a senior game on a weekend then they can see their future and have ready-made role models. There are opportunities out there if you look for them."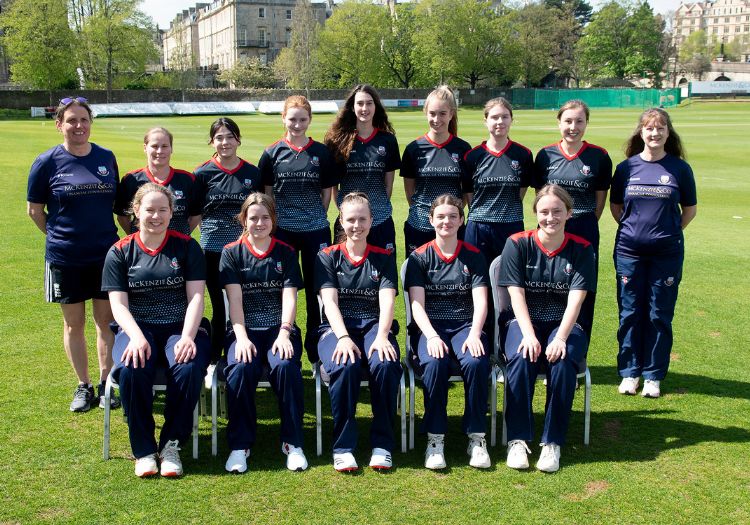 Bath CC has a thriving women's section [supplied/Bath CC]

As for their plans for the future, tackling cricket's financial barriers to entry is high on Green's list of priorities – "people are blown away by the Georgian architecture but there are areas of Bath in the bottom five per cent in the country. We need to make sure cricket is a sport for all and support these areas" - as is exploring the potential of their newly-constructed indoor centre.
Built to a similar specification as the high performance centres at Loughborough and Lord's, and officially opened to the community this autumn, the indoor facility includes three nets, a range of bowling machines and a space for one-on-one coaching.
"There's no excuse for players not to improve," says Green. "We've been given a grant to do extra disability classes every fortnight, we've started to offer masterclasses from Fran Wilson, and we hope to start walking cricket. There are a handful of schools within walking distance who can use the facility as well.
"It doesn't even have to be a cricket space. Looking at the state of the nation's health, we can support GP referral schemes to get people being more active using the spaces we have. There's a lot of scope and as long as we keep engaging as many groups as we can, that's what we'll do."
Please ensure all fields are completed before submitting your comment!