A battle of wits and wisdom at Sporting Index, the pioneer of spread betting
SAM MORSHEAD: A colleague has pulled up the Met Office radar which shows a band of ugly-looking cloud heading towards the Irish capital. Campbell adjusts his prices accordingly, but soon he will be encouraged to rethink his position again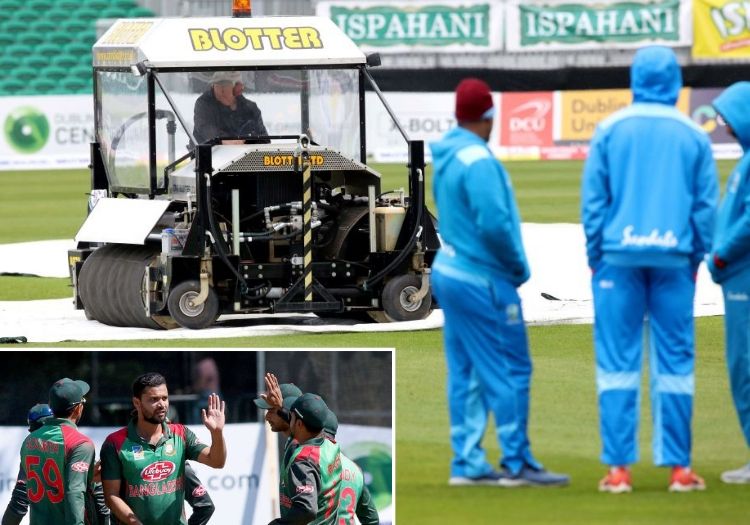 It's a little before 11am on a Tuesday and, in an office block in Kennington, conversation has turned to the weather 300 miles away in the Dublin suburb of Clontarf.
"Is there rain forecast?" asks Toby Campbell, the head of cricket at sports spread-betting firm Sporting Index. "There must be rain."
On one of six monitors in front of him, Campbell can see Bangladesh's odds shortening considerably ahead of their game against West Indies on the other side of the Irish Sea. As the man responsible for his company's prices on the game – and therefore a potentially sizeable loss – he is scrambling to figure out just what has caused the market to react this way.
A colleague has pulled up the Met Office radar which shows a band of ugly-looking cloud heading towards the Irish capital. Campbell adjusts his prices accordingly, but soon he will be encouraged to rethink his position again.
Jason Holder has called correctly at the toss and wants to bat. Cue more bemusement at Sporting Index towers.
"Why are they batting with weather about?"
The industry odds shorten again. Bangladesh are now favourites.
Campbell is straining an ear trying to listen to the pre-match interviews.
"Did he say it's a used pitch?"
The market is tweaked once more.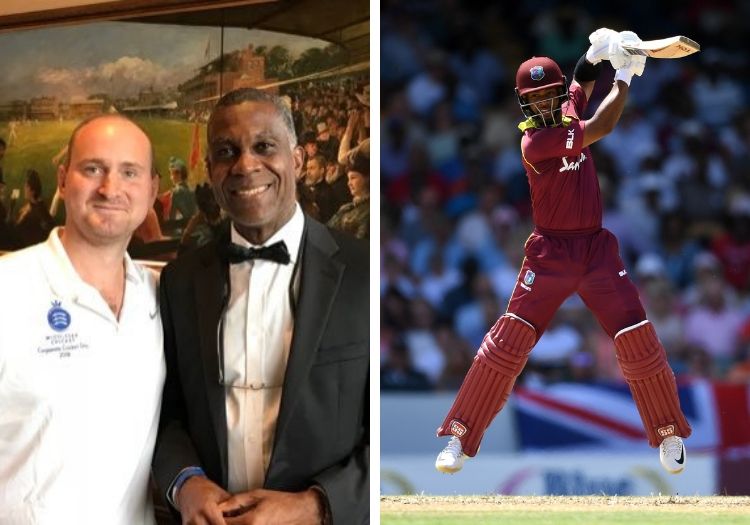 Sporting Index trader Toby Campbell with Michael Holding
The Cricketer has been invited to see first-hand how Sporting Index - the pioneering and original spread-betting bookmaker which, at the ripe old age of 27, is the elder stateman over the likes of Bet365 and Betfair - operates on a matchday, and it is a fascinating experience.
The trading floor is much quieter than one might expect, with punters now largely staking bets over the internet, the chunter and churn of telephone operators has been replaced by a rhythmic tapping of keyboards, but the game is still the same.
It is trader against gambler; a battle of wits and wisdom, with the margin of error still just as slender as it has always been.
Today is relatively low intensity compared with major matchdays - cricket trading is big business, with Indian Premier League games regularly topping £60million on the betting exchanges and one earlier in the 2019 season surpassing the £100m mark – but there is still work to be done.
Campbell has a five-strong team who between them cover every televised cricket game worldwide, offering a multitude of markets for punters. Twenty years ago, the sheer volume of prices would have been impossible to manage.
Back then, and even as recently as a decade ago, traders had to manually insert data and adjust prices on a ball-by-ball basis. Technology has changed all that now, with computer models automatically updating data feeds and pumping out fresh odds - major matches will see money riding on more than 100 separate markets.
So will the algorithm ever make the human trader redundant?
"You still need cricket knowledge," says Campbell, who spends several hours researching each of his allocated matches prior to producing pre-game markets.
"We make sure that if one of us misses something, the rest of us don't," he says.
Sometimes, however, spread-betting outlets do get it wrong. And when they do, it can be very costly. The famous example from the world of cricket took place during the last World Cup in England, in 1999, when Sporting Index predicted there would be 260-280 wides over the duration of the competition.
By the midpoint of the 10th game of the tournament, out of 42, the market had already been breached, thanks to a combination of a volatile new Dukes ball and regulation changes enforced by umpires.
That mistake cost Sporting Index more than £500,000, illustrating just how much rests on the shoulders of the men charged with creating the prices.
So what kind of person ends up becoming a cricket trader?
One look at the Sporting Index team suggests that there is no set career path. Campbell arrived after a stint at Opta, the sports statistics company, but others have started out in customer service, been headhunted via social media or, as is the case with new recruit Christian, swapped professional gambling for a seat on the other side of the table.
"I think he just got tired of his own company," Campbell says.
There only a few prerequisites to the role.
"If you like your cricket, like your gambling and you're good with numbers, it's the ideal job."
The hours are somewhat anti-social - particularly when in-play markets have to be provided for games taking place on the other side of the world - but there are some benefits.
"I get time to spend with my kids… and I am getting to watch cricket at work," Campbell says.
One of the multitude of data feeds which litter traders' screens offers real-time information on the bets being placed and the gamblers who are making them. Campbell recognises many of the names; these are his regulars after all, and he is the pub landlord. And, like a pub landlord, he is in no mood to pay for their pints.
Most of the wagers being laid range from 10p per point on the more volatile innings runs market to £10 per point on spreads which offer considerably less risk. There is not much high-roller activity for West Indies-Bangladesh - Campbell considers £50 per point to be the point at which a punter enters that 'elite' category - and as a result he appears genuinely relaxed.
Other days can be much more intense.
"You learn to live with it. I enjoy the pressure, I enjoy having the business from our high-stake clients," he says.
"I have a lot of pride about it. You see at the end of the day whether you have a blue figure (showing profit for the company) or a red figure (showing loss) next to your name"
And, as Shai Hope begins with two fours in the first three balls, he moves his runs market once more.
The game is always afoot.
Please ensure all fields are completed before submitting your comment!