Sri Lanka set to host pre-season Champion County fixture between Essex and MCC
Sri Lanka's first hosting of the curtain-raiser comes with Kumar Sangakkara having been appointed as the MCC's first overseas president at the start of October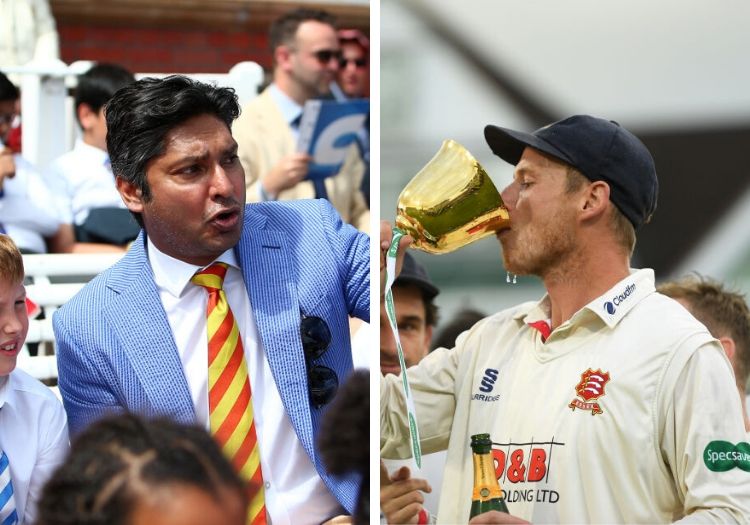 Essex will face the MCC in the annual Champion County pre-season fixture in Sri Lanka next year.
The game will be played at the Galle International Stadium between March 24 and March 27.
Sri Lanka's first hosting of the curtain-raiser comes with Kumar Sangakkara having been appointed as the MCC's first overseas president at the start of October.
The former wicketkeeper-batsman will make a playing comeback for the game, captaining the MCC side. Sri Lanka is also set to host the MCC's World Cricket committee in March, which coincides with England's Test series in the country.
The traditional fixture between the previous season's County Championship winners and a Marylebone Cricket Club side dates back to 1970.
In recent years, it appeared to have found a home at the Sheikh Zayed Stadium in Abu Dhabi – it had previously been played at Lord's until 2010. In 2018, the match was taken to the Kensington Oval in Bridgetown, Barbados, before this most recent season's precursor was held at the Global Cricket Academy in Dubai.
Sangakkara said: "It is hugely important to support cricket in countries such as Sri Lanka and taking the Champion County match to Galle is a fantastic way for the club to provide its backing for the game on a global level.
"With England touring the country during the same period, this will make for an exciting sequence of events in Sri Lanka and, as one of the best cricketing destinations in the world, it will be a wonderful occasion for all involved.
"I am looking forward to playing for and indeed captaining the MCC team, which will be full of exciting young talent ready to challenge the county champions."
John Stephenson, MCC head of cricket, added: "The Champion County match is an important part of MCC's commitment to maintaining a strong presence in the long-form game both domestically and globally.
"As always, MCC will put out a talented and exciting team in this fixture, providing strong opposition for this season's County Championship winners."
Please ensure all fields are completed before submitting your comment!