Sir Alastair Cook expresses concern over future of County Championship
The former England captain is worried the red-ball game will be completely sacrificed in 2020 to allow space for the more profitable competitions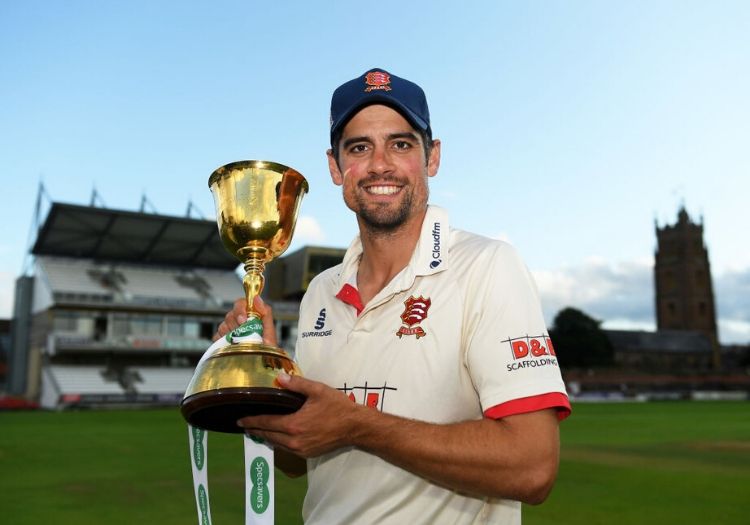 Ex-England captain Sir Alastair Cook is consigned to the County Championship being all-but ditched from the 2020 calendar in order to accommodate the more profitable white-ball competitions.
A delay to the campaign until at least May 28 due to the coronavirus outbreak means the ECB have decisions to make regarding how to make the best of the remainder of the summer.
The T20 Blast and The Hundred, as well as England's fixtures, will take precedent which could leave red-ball cricket sidelined completely.
In Cook's first full domestic season since calling time on his international career, he helped Essex scoop their second title in three years.
But the 35-year-old, the most prolific batsman in England's Test history, concedes the chances of being able to defend that success are dwindling.
Writing for The Sunday Times, he said: "Can we salvage the four-day competition? Possibly but that will demand that we all pull in the same direction.
"We may well be looking at an abbreviated tournament, with more back-to-back matches and stretching into early October (sometimes warmer than the second half of April when the season usually starts).
"We may, as a result, see more floodlit cricket and ticket prices will almost certainly have to be reduced. None of this is ideal but we all have to see the bigger picture -- for our sport and the country as a whole."
Cook added: "Will we get to defend that title? As things stand, there will be no cricket in England until May 28 at the earliest.
"I can say this because I have no financial interest in the outcome but it strikes me that those proposing that the authorities prioritise the most profitable parts of the English summer -- The Hundred, T20 Blast and the national team -- have a point."
Glamorgan, Middlesex and Surrey all support the idea of prioritising the Blast and The Hundred, which will ensure the ECB fulfil the terms of their £1.1 billion broadcast contract.
Fellow former England captains Nasser Hussain and Mike Atherton have also backed the decision to accommodate the white-ball competitions to help manage the finances of the 18 first-class counties.
Please ensure all fields are completed before submitting your comment!