Moeen Ali: England's man for all seasons closes in on his 100th ODI cap
A survivor of the previous regime, he has shown more malleability than most. He has opened the batting, he has come in after the loss of the first wicket, the third wicket, the fourth and the fifth; he has bowled in the powerplay and at the death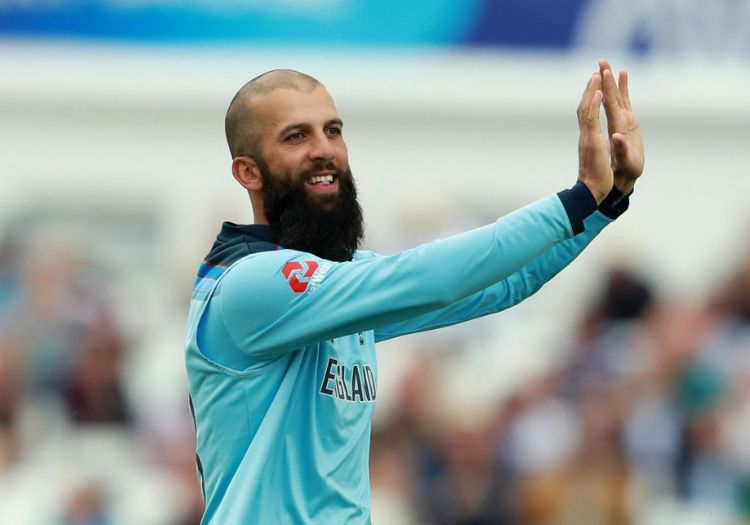 A flick of the wrist; a twirl of the bat; a stroke of the beard.
And just like that, Moeen Ali crept up on a century of one-day international caps.
Where has the time gone? One of life's great mysteries is of to where it disappears – no other commodity flies so endlessly.
But Moeen, no wings attached, has glided his way through a changing air – from the chaotic tip-toeing of the Alastair Cook one-day reign to the heavy-metal machismo of the Eoin Morgan era, from the epic humiliation of the 2015 World Cup to this crazy, unfinished journey.
"It's a dream."
That was Moeen's reaction to the inevitable questioning as he put in place his final preparations for his milestone appearance at Headingley.
And while, for many, such a response might speak of a bland and overused platitude, for Moeen, that is exactly what the last half-decade has represented.
As a 26-year-old batsman, this just wasn't a plausible pathway. He was the talk of Worcestershire – an unfashionable county in England's recent international history, but little further.
His off-breaks were a serviceable extra, but certainly not the work of a stalwart of one of international cricket's most thrilling juggernauts.
Talk of a doosra was linked to his time spent with Saaed Ajmal when the Pakistan spinner was a regular overseas import at New Road. Fast-forward six years and 99 ODIs and – I will make a personal guarantee – you will not find a Moeen Ali wicket concocted with the help of such a delivery.
Quite simply, he doesn't bowl one. Ironically, Joe Root possesses more variations to his round-arm finger-spinners than the rev-laden twirlers of Moeen.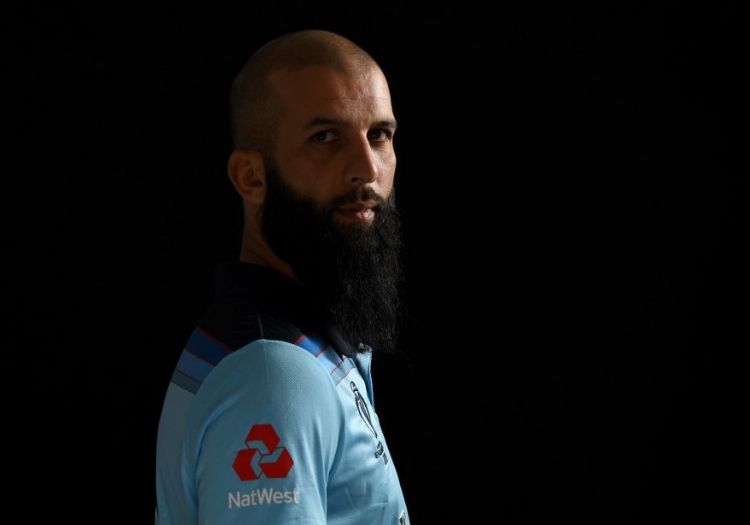 Moeen struck 102 off 57 deliveries against West Indies in 2017
But, at the same time, this is a notion that, in many ways, epitomises the cult of Moeen. As he approaches his ton, it is a deeply important moment. There have, perhaps, been few appearance-based landmarks in recent times that carry greater significance than this.
Few have made more from themselves – a part-time off-spinner with 275 international wickets and an ODI economy rate of 5.27.
"I never thought in my wildest dreams that I would get close to it, so it's an amazing feeling," he admitted.
He counts his hundred against West Indies as a personal highlight – and why not? Eight sixes and just 57 deliveries.
It was, in a sense, a graduation to this school of England batsmen; it was the day he added his signature to the dotted line of this England team. Once you have accomplished such a level of brutality, you tie yourself to the legacy of this unstoppable bomb squad.
He had already made two centuries – one at the 2015 World Cup against Scotland and one beforehand in Sri Lanka, but this was the knock that ensured that his name would never be omitted from England's pantheon of fearless thwackers.
There have been occasions when he has been left out of final elevens – not least at this World Cup, as England have weighed up their spin options against short boundaries and green pitches.
However, leaving Moeen out of a squad is a different matter entirely. Quite simply, he is too valuable – with bat, with ball and as a representation of what this England side represents.
A survivor of the previous archaic regime, he has shown more malleability than most. He has opened the batting, he has come in after the loss of the first wicket, the third wicket, the fourth and the fifth; he has bowled in the powerplay and at the death.
He has become England's man for all seasons, while representing all sides of a nation. He is a tangible symbol of representation in an underrepresented community. He knows that. What he has said and done to highlight his own upbringing should – in the long-term – prove both more decisive and influential than any number of one-day caps.
He is all of us. Flawed, unfailingly elegant, unflinchingly frustrating, immensely valuable. It is a rare quartet of qualities that have made Moeen a rare beast.
"Looking back, if I was to retire, I'd always think I was part of that change and that whole mindset changing and the great cricket that we've played," he reflected.
He has been. And more. Endlessly. He will stand the test of time.
Our coverage of the ICC Cricket World Cup 2019 is brought to you in association with Cricket 19, the official video game of the Ashes. Order your copy now at Amazon.co.uk
Please ensure all fields are completed before submitting your comment!