After everything that's happened, the pride of Mason Crane
NICK FRIEND: At 23 years of age, there have been several challenges to overcome. But strength in adversity is a fine measure of an individual. And for Crane, a place in England's 55-man training group is testament to his own fightback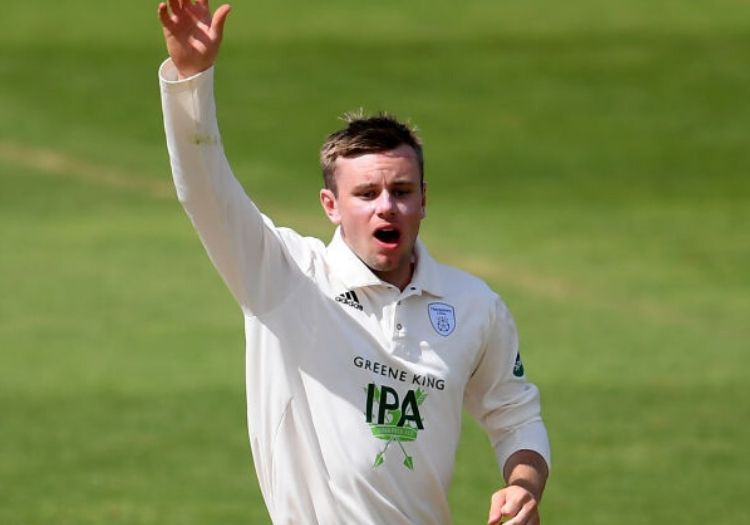 When Mason Crane made his international debut as a 20-year-old, he could have been forgiven for putting together an image in his mind of how the following three years might play out.
His first international wicket was that of AB de Villiers, caught in the deep by Alex Hales in only the leg-spinner's second game as an England cricketer.
As far as initial impressions go, his was a positive introduction. Later that summer as a substitute fielder against West Indies, he took a fine diving catch. He could do no wrong. And as a grueling Ashes campaign reached its conclusion six months on in Sydney, he was handed his cap, becoming in the process the 683rd man to represent his country in Test cricket: Usman Khawaja was his first victim.
More than 800 days have passed subsequently. In the first-class sphere, Crane has bowled just 802 deliveries since, taking six wickets. There have been two stress fractures in that period – not a common leg-spinner's injury, but no less serious – and a side strain that interrupted last season's T20 Blast campaign.
At 23 years of age, it is a lot to have taken in, a lot to have to accept, and a lot to have had to overcome. But strength in adversity is a fine measure of an individual. And for Crane, a place in England's 55-man training group ahead of this strange summer is testament to his own fightback and sense of spirit. He is one of eight spinners in the extended squad and only the third youngest – a reminder of how much time has elapsed since he was the new kid on the block.
Never one to shirk a question nor shy away from the challenges that have been thrown in his direction, there have been moments when he has sought to remind himself of how young he still is. 
"I'm really proud," he admits, "because a lot of the stuff that I've had to go through and deal with, there's enough stress fractures there to last a lifetime – a lot of injuries.
"And then coming back and getting injured again. Last year, I was just happy to be out there, and in the T20 I started bowling well and felt really good, but then I tore my side, which was a nightmare. But I was really proud with how I dealt with that. I did everything that I possibly could to get back out there as quickly as I could. I wasn't 100 per cent fit by any means when I came back from that injury, but I was proud that I shoved myself out there and did my best.
"When you're injured, you realise how much you enjoy being out there, no matter how well it goes. It just is a great feeling to be involved and playing cricket and not worrying about anything else. That's the biggest thing you realise when you're injured, so that's probably why I've been able to deal with a lot of the bad stuff – because, at the end of the day, I'm just happy to be there.
"I have had some huge ups and downs in my career so far – probably as high up as it will get and nearly as low down as well. That I'm still involved and they're still keeping an eye on me has given me a massive boost."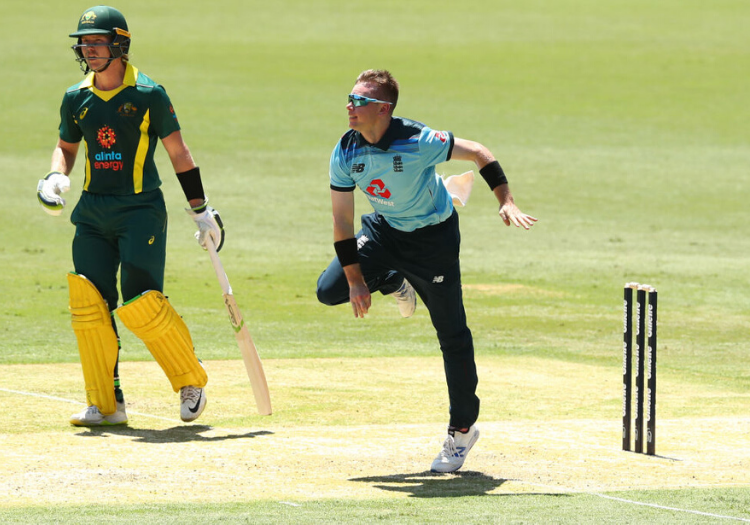 Crane was part of England Lions' squad for the unbeaten tour of Australia over the winter
Being named in this enlarged pool has helped his confidence. It comes on the back of an encouraging winter; he was picked up for £50,000 in the draft for The Hundred – by Shane Warne, no less, ahead of a stint in the Abu Dhabi T10.
From there, he spent three weeks in Mumbai at a specialist spin camp, working under Gloucestershire head coach Richard Dawson and alongside Dom Bess and Amar Virdi, the two spinners younger than him on England's 55-strong list. Rangana Herath briefly popped in to add 433 Test wickets' worth of wisdom to proceedings.
Looking back, it marked the beginning of a new chapter – a chance to work at his game without the pressure of a packed schedule or the grim shadow of injury looming around the corner.
"It brought back the competitiveness in me," Crane reflects candidly. "I think for anyone who's had a big injury or has been rushed back from an injury, you're not necessarily completely in the game because you're always thinking in your mind: 'Oh, is my body all right? Did that hurt? Why did that hurt? Is this going to hurt?'
"Once you can play enough to get past those thoughts, you can almost focus on the game. I think that's where I felt in the winter – I was focusing on the game. The other stuff never really came into it, which was a really good feeling and something that I'd missed for a long time. That, for me, was one of the most pleasing things – I could turn up to play cricket and that was that.
"I'd never been to India before and it was great to have a bit of time and exposure there. Also, just to bowl loads of overs and not have loads of matches coming up, so if I wanted to work on stuff, I had a bit of time and the chance to do that
"I wasn't always necessarily preparing for a game, which was just really nice to do. It was something that I'd missed for a couple of years. When you're injured and you get fit again, you go straight into a match. I never really had a moment to just think and have a bowl."
A place on England Lions' tour of Australia followed; although Dan Lawrence's off-breaks proved effective, Crane was the solitary specialist spinner involved on the white-ball leg of the trip. He took five wickets in three games at a handy economy rate of just 4.79. And more importantly, he came through it all unscathed – "a huge thing for me".
While that might on the outside seem like a minor step, it represents a far cry from the previous off-season, spent recuperating after a recurrence of his initial stress fracture had curtailed his year. A combination of both injuries restricted him to just eight county appearances in 2018 – a summer that had initially been drawn up as a chance to build on an Ashes debut.
"I think what I'll take from the winter is the experience of bowling lots and lots of overs and staying match fit throughout," he adds.
"This time last year, this would have felt a long way away. My aim last season was just to get through it really; I was never thinking about anything apart from doing as well as I could in the games I played and staying fit.
"Staying fit and being able to bowl as much as I have done this winter was a massive step for me and it's just a shame that I can't show county cricket what I've improved on and where I've got better. But I'm definitely starting to feel like my old self again, which is great."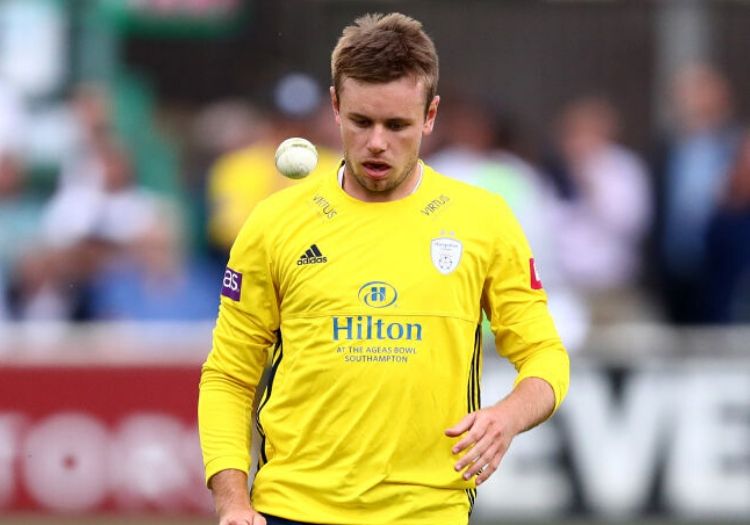 Crane has played the majority of his cricket with the white ball since making his Test debut at the beginning of 2018
As he returns to training under the watchful eye of his Hampshire head coach Adi Birrell and bowling coach Alfonso Thomas, he does so with a renewed sense of self-belief.
"This does feel a long way from the lows I've had," he looks back, "but at the same time I've worked hard and I know that when I'm fit and I'm bowling well and I'm feeling good and everything is going well, I know that I can perform at a higher level.
"That's where I need to get to. I know I need to become more consistent; I know I need to make sure I can bowl day-in-day-out and get through a whole season, but it's a massive confidence boost that I am moving in the right direction and things are improving. Being involved in this is a massive thing for me, even if nothing comes of it."
Crane has been selected with white-ball cricket in mind – "completely understandable," he stresses. "I'd love to be involved in both but I understand that I'm a long way off the red-ball stuff and it's up to me to force my way into that setup." At the moment, though, he is just thrilled to be in the reckoning; as it stands, his limited-over record is far superior to his red-ball numbers – he took 14 wickets as Hampshire reached the Royal London Cup final 12 months ago. Australia's Nathan Lyon had been signed as the club's overseas player for 2020 until its start date was thrown into doubt by the coronavirus crisis.
A taker of 390 Test wickets and arguably the finest spinner of his generation, he would have proven significant competition for a County Championship berth.
Talk inevitably turns to a compatriot of Lyon. During a recent appearance on the Two Hacks, One Pro podcast discussing life as a young spinner on the county circuit, Crane mused: "I don't think a lot of people want a leg-spinner – I think a lot of people want Shane Warne."
It is a point that will resonate with aspiring wrist-spinners worldwide and one that brings Crane back to where this conversation began: expectation. Matt Parkinson experienced similar scrutiny this winter as he made his way in the international game. Crane points to Adil Rashid, "a world-class bowler now" but another who was thrust into the limelight, before returning to the county game after his early exposure to develop into the bowler he has since become. At 32, the World Cup winner is now just five wickets away from 1,000 across all formats.
"It is difficult to remind myself sometimes that I am still only 23," he says. "I haven't played a game since I turned 23 yet. I'm still very young in those terms.
"I often have to remind myself that I am allowed a bit of time to work it out and improve. Hopefully, all the time I am getting closer to where I want to be, which is right at the very top, which is where everyone wants to get to.
"Getting a taste early on is that dangling carrot that drives you on – you know the standard you need to get to."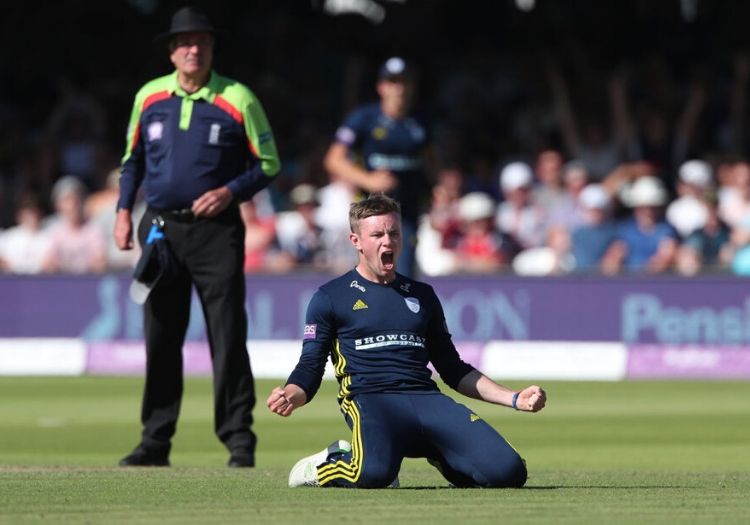 Crane is the third-youngest of eight spinners in England's 55-man training squad
On the Warne conundrum, he adds: "He's the best leg-spinner of all time and he was so good because he was so rounded. He could bowl any sort of delivery at any time; he could be really accurate; he could be really attacking; he could be really defensive. He could do all of it. He bowled leg-spin like he was an off-spinner in terms of how he could put it where he wanted. He was a genius and I don't think we'll see someone like that again."
He recalls stumbling across an article during his England Under-19s days, where he worked closely with Ian Salisbury, the former Surrey and Sussex leg-spinner. It asked whether Crane could replicate Salisbury's own career.
"Why do you have to be the next someone else?" he remembers Salisbury putting to him. "Can you not just be the first Mason Crane?
"Everyone is judged against Warne straight away; every time anyone bowls leg-spin, everyone goes: 'He's the next Shane Warne.' You're not going to be Shane Warne. You're going to be the bowler that you are. Whatever bowler I end up being is me. I'm not trying to be someone else.
"It is tough but for seamers, when Anderson retires, every time anyone swings the ball, everyone's going to say he's the next Jimmy Anderson. But again, you're never going to get another Jimmy Anderson. It's almost pointless asking the question. What he can do with the ball, you're not going to get all that with one bowler again. And if you do, they will stand out on their own."
There is nothing wrong with shooting for the stars, of course. Warne remains perhaps the most complete bowler of all time; it would be foolish not to aim for his success.
For Crane, though, after the frustrations of the last two years, the sentiment is one of pride – proud of his tenacity and proud of where he sits now, back in an England squad of sorts, having impressed with the Lions over the winter and in the knowledge that he feels closer to his best.
"A lot has happened," he says, looking back with a mature introspection that belies his age. "For me, it feels like yesterday that I was bowling in that T20 against South Africa. But I think that's three years ago this year.
"It's tough because I look back on those days as amazing memories and I want to have more of them. But at the same time, I was only 20 years old at the time. I'm only 23 now. There's a lot of time left. I'm excited. Memories like that drive you on to strive to get to the top again. Hopefully I can have another taste of it in the future."
Save 30% when you subscribe to The Cricketer's print & digital bundle. £35 for 12 issues
Please ensure all fields are completed before submitting your comment!