Home is where the heart is: Scott Borthwick's emotional Durham return
SAM DALLING: After cutting-short his spell at Surrey, the 30-year-old is heading back to Chester-le-Street in the hope of returning the good times to the north east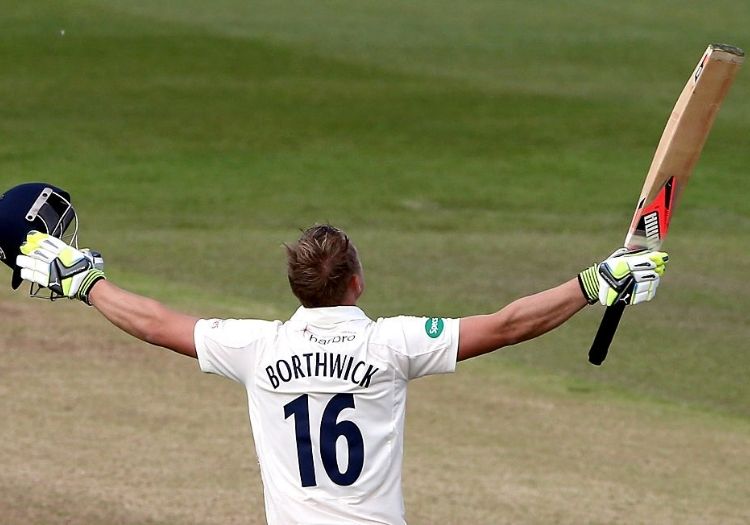 "The north east is a special place if you're from the north east: it is home."
Anyone from the area knows precisely what Scott Borthwick means. However long one spends in exile, it never really goes away.
Returning ex-pats know the feeling. Passion, history and community draws you back.
In the year he both got married and turned 30 ("it was a bit strange; me and the Mrs just got pissed in the garden!") Borthwick has answered the call, swapping Surrey for a return to Chester-le-Street.
"Leaving was the biggest decision I've probably ever made," he explained to The Cricketer. "Even afterwards though I was always checking the scores, I was still a passionate Durham fan. It's always been on my radar that one day I would love to come back. Perhaps not as soon as it has come around but this was a chance to come back home and represent Durham again.
"You are not just playing for Durham, you are playing for the north east. You get Sunderland, Newcastle, Middlesbrough (football) fans all coming together to watch Durham which is brilliant. It shows the passion they've got for their sport. As soon as the opportunity came it was almost a no-brainer in my mind. Both for cricket reasons and for personal reasons, it was something I couldn't really turn down."
Four summers have passed since Borthwick packed his bag for the capital. He will return with a second County Championship winners medal amongst his luggage, the first having been pocketed while in Durham colours back in 2013.
On a personal level though, there's a whiff of potential yet to be fully unlocked. Upon moving to The Kia Oval he had just passed the fabled 1,000 run mark four years on the spin. His leggies were flourishing, he was a regular in all formats and had a Test debut under his belt.
"I left purely for cricketing reasons. I was thinking if I can get 1,000 runs and 30 wickets a season at the Riverside which is seamer-friendly what can I do at the Oval?"
For one reason or another those hopes haven't materialised. He averaged a tick over 30 (31.26 with four hundreds); solid but unspectacular.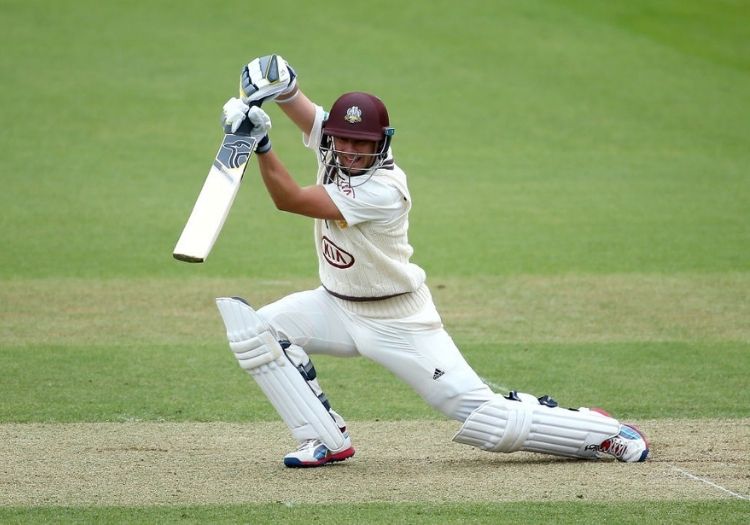 Consistent form has been hard to come by at Surrey
It is a fair dip from the 40 plus he was accumulating runs at between 2013 and 2016. Additionally, opportunities with the ball dried up and game time in the shortened formats has been limited.
"It probably hasn't gone to plan," he admitted. "But I have had a crack and learned so much in my four years, both on and off the field. I've matured a lot in cricket ways and with life skills. Getting on the tube in the big wide world of London is pretty scary for a northerner. Living here you've got to grow up. It changes you for the good.
"I have absolutely loved my time at Surrey. It is probably the biggest club in the world. Making that decision to move down was massive but I definitely do not regret it. There are a lot of players who have played for the club and I was only the 212th person to have been capped. That is something special I am really proud of. It is a big achievement.
"I have played with some unbelievable cricketers. The good thing about Surrey is they aren't shy of getting the big overseas players in. I played with Kumar Sangakkara and then Hashim Amla again this year, while we've had some unbelievable overseas in T20 as well – players like Aaron Finch. You learn so much from them and they are good blokes as well. That been brilliant."
Fortunately, Borthwick didn't have to do much begging when it came to asking Alec Stewart for freedom 12 months before his deal was due to run out.
"I still had 12 months left and it is not like in football where the club gets a transfer fee and you leave," he stated. "It can be a bit difficult to get out of a contract. But Alec was fantastic throughout the whole process letting me leave. He and the club were brilliant. I still had a year left but we've got a good relationship. I was honest with Stewie and he was honest with me. He knew how much playing for Durham meant for me."
And so a truncated 2020 season proved Borthwick's last in London. It was an odd campaign for his former employer. They struggled for form in the Bob Willis Trophy. In fact, they sometimes struggled to field an XI; international call-ups and injuries punctured selection to the extent they dipped into the loan market. They fared much better in the Blast, nine consecutive wins helping them to the final before they came unstuck against Nottinghamshire.
Key to that run was the form of Will Jacks. He struck a trio of half-centuries in a tally of more than 300 competition runs, getting them at a strike rate of just shy of 150 too. Then there were his 13 wickets, most of which came in the Powerplay.
"The young talent at Surrey at the minute is brilliant and Jacksy has had an unbelievable year. The most impressive things is he is fearless. He is not shy of having a crack in all formats. You can put him in front of the best players in the world at a packed Oval and he just doesn't get phased. Sam and Tom Curran are the same. Nothing phases him. As a young kid that is a special talent to have."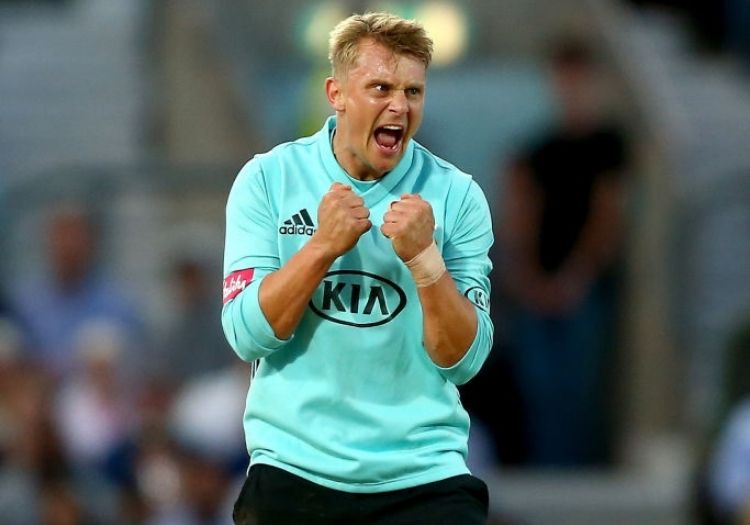 Borthwick played three times on Surrey's run to the Blast final
Life will soon be very different for Borthwick. He and his wife are currently trying to sell their Wimbledon home. All being well they will return to the north east for Christmas.
Quieter surroundings, the luxury of having family close by and an easier commute are among the positives of the move. Though there are things he will yearn for.
"I will miss good coffee," Borthwick explained. "I follow a few coffee shops on Instagram in the north east, and it is definitely getting there but some of the coffee places in London are lovely. I went to play for Wellington in 2014/15 and there was this amazing coffee shop just outside the ground. Watching how they roast the beans, I was fascinated by it. I've got a proper coffee machine at home: grind the beans, tamper it, do the milk – I am trying out the latte art, I am really into it. I do love my coffee."
None of that at the Riverside one suspects. "Nah it's black or white, isn't it. I could open my own coffee shop – that's what I could do this winter."
The club Borthwick is returning to is a different beast to the one he grew up with.
It feels a lifetime since Durham were the dominant force in domestic cricket. But their back-to-back County Championships came only a little over a decade ago (2008 and 2009). Borthwick was on the academy then and had graduated to the first team by the time crown number three was secured.
Not content with four-day trophies, they sandwiched the titles with one day wins in both 2007 and 2014.
But behind the scenes, things were less rosy. With their debts unmanageable, the club's very existence came under threat. By the close of the 2016 season the choice was stark; relegation or bust.
After being bailed out by the ECB's financial support package, their struggles were unsurprising amid points deductions and a raft of departures.
And the talent they lost was ridiculous; Borthwick was joined by Mark Stoneman at Surrey, Graham Onions and Keaton Jennings would eventually head to Old Trafford, while Paul Coughlin and Ben Raine left for Nottinghamshire and Leicestershire respectively.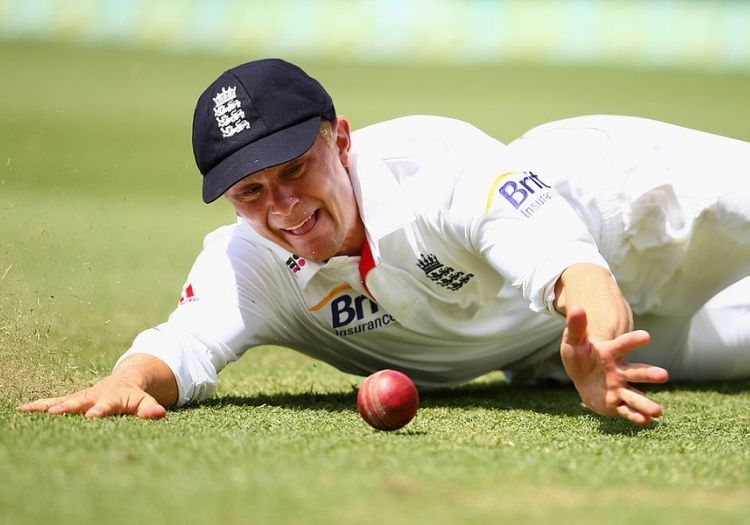 It is nearly seven years since Borthwick's one and only Test outings in Sydney
Now, the green shoots of recovery are visible. Both Coughlin and Raine have headed home and savvy signings like Alex Lees and Ned Eckersley have bolstered the ranks.
They gave promotion a good go in 2019 and the feeling is the side is on the up. Borthwick wants to bring back the glory days.
"As a kid growing up Durham were really successful and the I had some of my best years winning things there. That is something I want to do again.
"We had three or four years where we weren't allowed to sign anyone but now it is starting to get back to normal. We have made some really good signings and there is a mixture of seniors and some good local talent coming through. It is important to have that North East blood!
"You add me and a couple of other signings into this group and hopefully we can continue that progression and finish as high as we can next season. We want to push for trophies."
Borthwick himself has plenty left in the tank. He is arguably coming into his prime, particularly as a spinner.
It is easy to forget that he is no part-timer; 343 wickets in the professional game attest to that.
Bowling might have gone on the back burner for a while (he took just 25 wickets at Surrey) but he is itching to make his mark again with bat and ball.
"I've just turned 30 and still have a lot of cricket left. I still believe I have got my best years ahead of me. I am going back as a senior player and really want to put my stamp on a good Durham team again.
"As a batter who bowls spin I am just coming into my peak. I felt this year I was bowling quite nicely. I went to Perth last winter and bowled quite a lot. I was captain of the club – Midland-Guildford – as a captain you can keep yourself on as much as you want which is brilliant!"
Please ensure all fields are completed before submitting your comment!