THE GOOGLY: How the ECB's South Asian Action Plan might be implemented
HUW TURBERVILL: How do club sides help integrate the South Asian demographic further? And how will The Hundred encourage them to watch domestic cricket?
The ECB have launched an action plan to engage more South Asians in county cricket
There is considerable talk in cricket clubs up and down the land about Britain's cricketers of South Asian origin.
The England and Wales Cricket Board published a consultation document late last year entitled Engaging South Asian Communities With Cricket (it can be downloaded from their website).
Sky Sports Cricket have also been showing a documentary called England's South Asian Conundrum.
That conundrum goes like this: people of South Asian origin make up 4.9 per cent of the population of the United Kingdom (including nearly 1.5m British Indians and 1.2m British Pakistanis), but provide about a third or more of the recreational playing base of cricketers in the UK. Yet only about 4-5 per cent of players on counties' playing staffs are South Asian in origin.
The ECB figured that while the South Asian community will lap up tickets for, say, the 2017 Champions Trophy (40 per cent), these cricket fans appear to have scant affiliation for county cricket.
And while 39 per cent support an IPL team, only eight per cent back a T20 Blast side. And so on.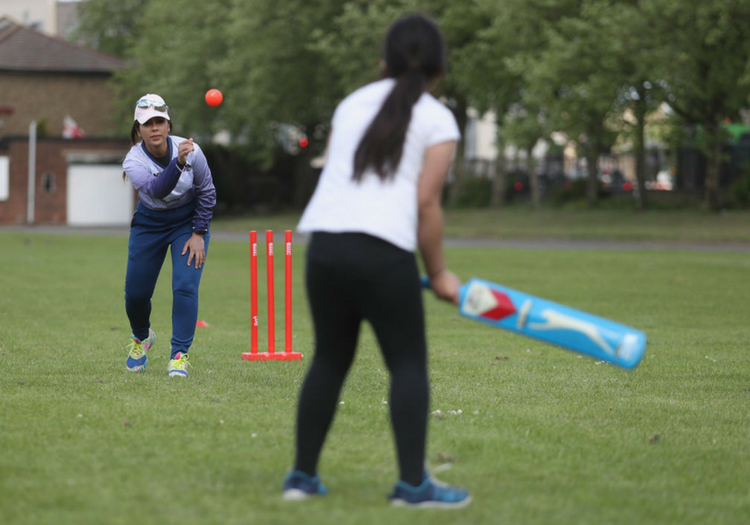 There is a huge appetite for cricket within the South Asian community
As part of the ECB's wider 'Cricket Unleashed' strategy ("get a bat and ball into more hands… show a new generation how to get involved") they want to integrate the entire South Asian playing base into the UK mainframe – the official and unofficial leagues.
The community cohesion benefits of this are obvious, but Lord Patel of Bradford, a member of the ECB's new independent board, also argues that this is also entirely logical from a business perspective. He told The Cricketer: "A third of Britain's 3m South Asians want to play/engage with cricket every day. I see it with the taxi drivers playing at Park Avenue and local nets. Clocking off shifts and netting between 1am–4am! That population will double in the next 20-30 years. This is not about equality and social justice – this is pure business sense."
If official participation figures were boosted, it would mean greater funding from Sport England while ticket and kit sales would also, presumably, benefit.
So if South Asians are not interested in county cricket, then could the new eight-team tournament called The Hundred, starting in 2020, appeal to them more?
"Would one of the teams – maybe one of the two in London – even be given a South Asian identity? Or even a name that would resonate with the South Asian community?"
An obvious answer would be that if leading cricketers from India, Pakistan, Bangladesh and West Indies are involved, yes. There was a decent crowd at Lord's recently for the Windies XI v World XI T20 for Hurricane Relief, and most appeared to be from ethnic minorities. They wanted to see Chris Gayle, Rashid Khan, and – of course – Shahid Afridi, for yet another 'farewell' appearance.
What steps could be taken to fully engage the ethnic minority communities of this country?
If 30-40 per cent of cricketers playing the game in the UK are South Asian, could there be a quota of three to four in each starting XI in The Hundred?
Would one of the teams – maybe one of the two in London – even be given a South Asian identity – a name that would resonate with the South Asian community?
Perhaps not. Creating a team with a purely South Asian brand would counteract the ECB's message about everyone playing together, irrespective of colour and creed.
The Sky Sports cricket documentary was interesting.
I went into it expecting to hear a lot about racism and how South Asian cricketers and coaches had been repressed, and there was some of that.
Lord Patel himself told me late last year: "I was asked to do some (coaching) sessions at Headingley. It was great, but also the worst thing ever. There were five of us, and I was the only brown face in the place. No one talked to me. I never coached a brown kid. The other four coaches disappeared for lunch and left me there. It was when Yorkshire still had the bar on people born outside the county in place."
Yet in the Sky documentary there was also evidence that many South Asian parents try to steer their youngsters away from the game's professional levels.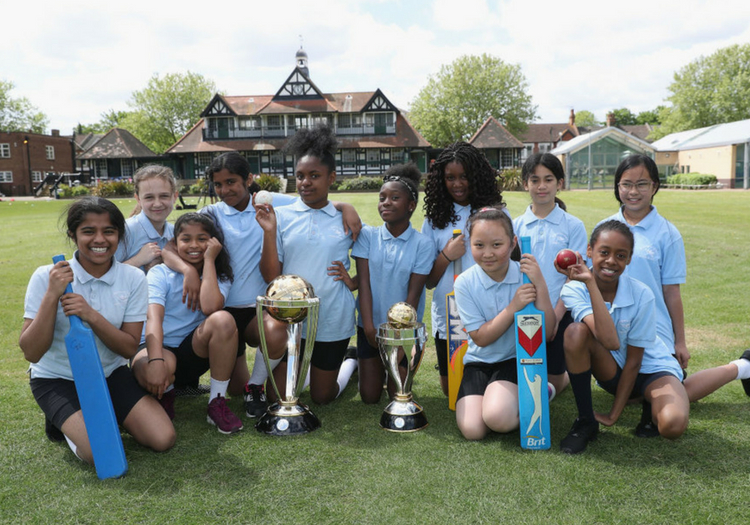 The ECB are keen to encourage South Asians to watch county games and play club cricket
Nottinghamshire's Samit Patel explained: "Not many parents I see from Asian backgrounds support their kids because I don't think they take cricket that seriously. They actually think that cricket doesn't make the money that they think and they would rather their son or daughter would be a doctor or dentist or something like that."
Monty Panesar said: "Asian mentality is very business orientated, entrepreneurship is very natural, running their own businesses et cetera; they are very good at that, knowing how to make money – but cricket, it's not about making money, it's about following your passion."
Maybe the money in The Hundred, and in UK cricket in general in the future, will mean players no longer have to pull teeth…
I am involved with two clubs.
One, in Suffolk, has been thrilled to greet a handful of players from South Asian backgrounds. They were struggling to raise two XIs on a Saturday. Now these men have come on board that is no longer a problem. They have fitted in well, on and off the field.
My other club, in Surrey, is keen to integrate. They are worried, however, that there is not the same culture of post-match drinking among the South Asian players, especially Muslims. Not because they want everyone to be alcoholics, but because the bar takings are a fundamental part of the club's business model.
Perhaps more could be made of everybody's (well most normal people, anyhow) love of South Asian cuisine.
Beer at one end of the clubhouse, South Asian cuisine at the other. Sounds good to me.
Please ensure all fields are completed before submitting your comment!