Middlesex chair Mike O'Farrell won't resign despite "painful" and "outdated" comments at DCMS committee hearing
Azeem Rafiq and Ebony Rainford-Brent have criticised the remarks made as the inquiry into racism in cricket continued with another dramatic day in Westminster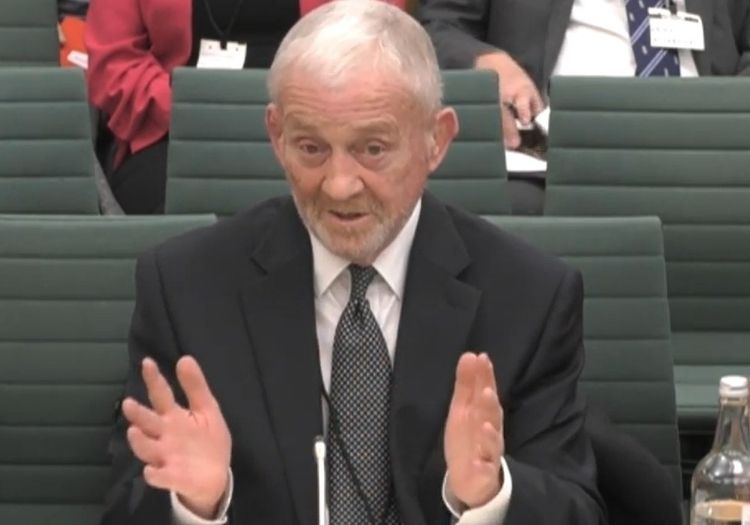 Cricket's attempts to rebuild its reputation amid accusations of being institutionally racist have taken a blow after controversial comments made by Middlesex chair Mike O'Farrell.
The ECB have unveiled a 12-point plan to tackle anti-discrimination, following damning accounts from Azeem Rafiq and others, and are being threatened with government intervention and a cut in funding if changes aren't properly implemented.
A DCMS select committee investigation into the scale of the problem and whether the response is proportionate is ongoing and continued on Tuesday (January 25) with four county chairs being called to give evidence.
Lord Kamlesh Patel at Yorkshire, Glamorgan's Gareth Williams and Rod Bransgrove of Hampshire also appeared.
Bransgrove was forced to deny two accusations concerning comments relating to the sport's response to the report into Rafiq's experiences during two spells at Yorkshire.
But it is O'Farrell's remarks that have caused the biggest outcry.
Asked about the club's record on diversity and inclusion, the Middlesex chief said it was difficult to retain youngsters up the ranks.
He claimed 57 per cent of Middlesex's youth players under the age of 17 are from culturally diverse backgrounds, but then produced a clumsy explanation for why that figure isn't upheld further up the system.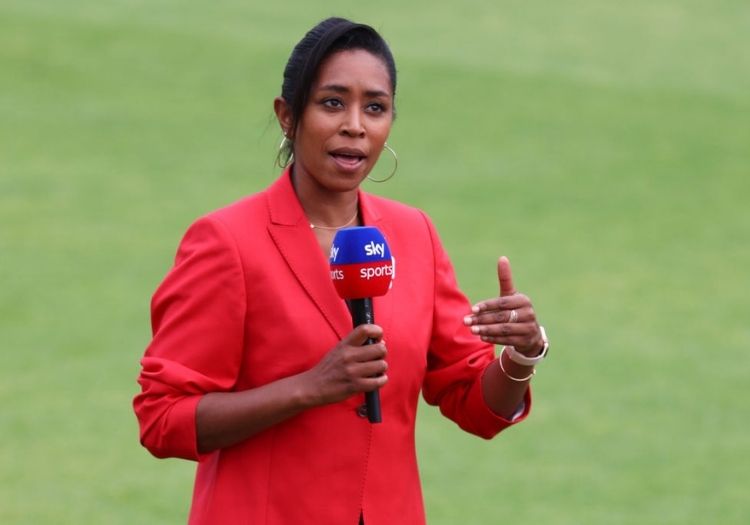 Ebony Rainford-Brent has attacked O'Farrell's comments (Michael Steele/Getty Images)
"The football and rugby world becomes much more attractive to the Afro-Caribbean community," he said, in response to an enquiry from DCMS committee chair Julian Knight MP.
"And in terms of the South Asian community, there is a moment where we are finding they do not want to, necessarily, commit the same time that is necessary to go to the next step because they sometimes prefer to go into other educational fields and cricket becomes secondary. 
"Part of that is because it is a slightly more time-consuming sport than some others. We're finding that is difficult."
The comments provoked an instant reaction, with Rafiq leading the criticism on Twitter.
"Painful listen & just shows how far removed from reality these people are," he wrote.
"This has just confirmed what an endemic problem the game has. I actually can't believe what I am listening to."
Chair of the ACE Programme, a scheme that engages young people of African and Caribbean heritage with cricket, and Surrey director Ebony Rainford-Brent also issued an instant rebuke.
"Honestly these outdated views in the game are exactly why we are in this position," said the former England international. 
"Unfortunately the decision-makers hold onto these myths. 'The Black community only like football, and Asian community only interested in education' Seriously the game deserves better."
The DCMS committee continues to investigate racism in English cricket (Gareth Copley/Getty Images)
In 2019, Middlesex launch its own diversity and inclusion plan which included setting up the same whistleblowing hotline that Yorkshire, other clubs and the England and Wales Cricket Board have since implemented.
They have relationships with each of the 130 clubs within the local area, with 60 per cent of the players described as being from culturally diverse backgrounds.
More recently, the club reached out to 250 past Middlesex players with a confidential survey asking them to highlight any historical issues and have formed focus groups with ex-Asian Academy pathway and second eleven players who have dropped out of the system.
Internal training for staff, players and coaches regarding the EDI plan has also begun.
O'Farrell revealed during his evidence that the club had been approached by individuals willing to finance the provision of equipment for those unable to afford it, following the release of the ECB's EDI plan.
Furthermore, he confirmed the police are involved in relation to the club being "challenged on racist matters".
Middlesex issued a statement including a "wholehearted" apology from O'Farrell and insisted he was merely trying to explain how "cricket has failed a generation" of youngsters.
He added: "We have an academy side that contains in excess of 60 per cent British born Asian and black young cricketers, and we must take responsibility for ensuring that the route into the professional game is as accessible and appealing as other sports or opportunities."
But in an interview with Sky Sports, he appeared to exacerbate the episode, instead suggesting the comments had been taken out of context.
"It was an hour and a half session and that was 40 seconds when I was trying to explain to the committee and the wider audience over what Middlesex do," he said.
"It was taken out of context in relation to everything else that was said.
"Unfortunately this piece was quoted and I take full responsibility for that. I have obviously not emphasised it or made it clear enough."
He added: "I can certainly see how I've added to that (cricket taking a kicking). Any time that things are said that people can improve on that is a responsibility for those that are involved in the game.
"It is very clear to me that I have offended people and people that know me, know that is not my demeanour."
O'Farrell, who has occupied various roles at the Lord's-based county since 1997 including that of treasurer, has no plans to resign as chair but will step down if the board make such a request.
"Not at this particular stage (I will resign) because what we're doing for Middlesex cricket and the game generally is moving it in the right direction," O'Farrell insisted. "I will always hold my hand up to my mistakes.
"If the board decide that I should step down I will do that. I've got one year to go. If the members feel strongly enough I am sure they'll tell me."
Please ensure all fields are completed before submitting your comment!