Will Smeed signs white-ball-only contract with Somerset
Smeed, 21, became the first player to hit a century in The Hundred, having already made scores of 97 and 99 for Quetta Gladiators during his first taste of the Pakistan Super League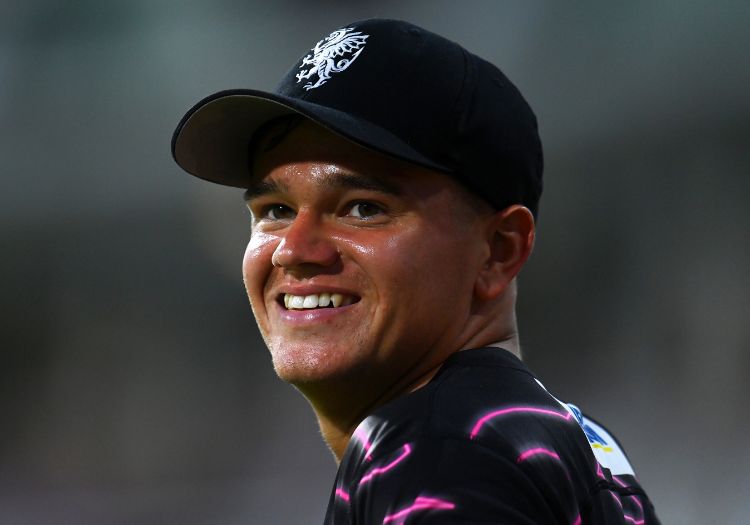 Will Smeed has signed a white-ball-only contract with Somerset, explaining a need to focus his "attention on the limited-overs format in order to become the very best cricketer I can be".
The 21-year-old has burst onto the scene in the last two years thanks to his performances in the T20 Blast with Somerset, his home county, and then with Birmingham Phoenix.
He became the first player to hit a century in The Hundred, having already made scores of 97 and 99 for Quetta Gladiators during his first taste of the Pakistan Super League.
He was rewarded for his obvious promise with a place in an England Lions squad last summer, making his List A debut against South Africa. He is yet to make his first-class debut and it is possible that will never happen.
"I feel that my game is better suited to white-ball cricket," said Smeed, whose limited-over deal runs until the end of the 2024 season. "After a huge amount of thorough and considered discussions, I feel that I need to solely focus my attention on the limited overs formats in order to become the very best cricketer I can be.
"I can assure people that this not a decision that I've taken lightly, and I've spoken to a lot of people about it. I want to be the best player that I can be, and to do that I believe that this needs to be my focus.
"I know how much our members love red-ball cricket, but unfortunately I haven't been performing how I would like to in the longer form of the game. The easy option would have been to carry on playing red-ball cricket and try to fit everything in and reach a certain level across all formats, but I want to try to be the best that I can be. To achieve this, I feel that I need to focus on excelling in one format."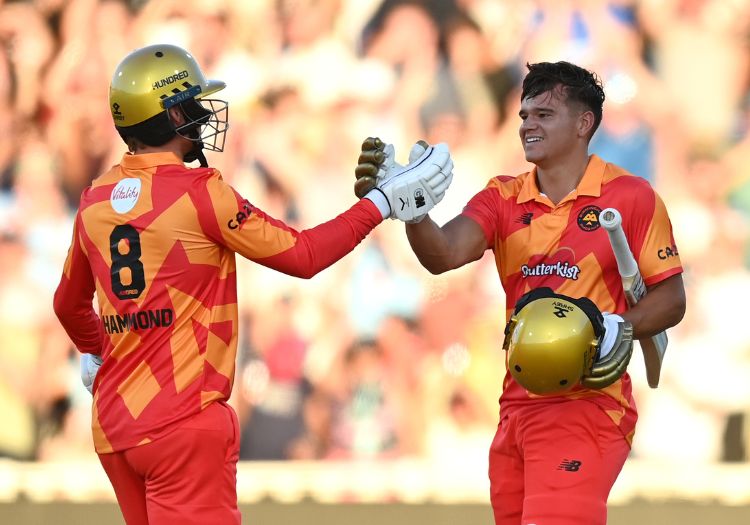 Smeed made the first century in The Hundred (Gareth Copley/Getty Images)
He insisted that this doesn't end his red-ball ambitions, adding: "I'm certainly not saying that I'll never play red-ball cricket again. I just feel that this is the right decision for me and Somerset at the current time."
Many more experienced players have made the decision to focus on a single format but none of Smeed's age and inexperience. Tymal Mills was 22 when he decided to focus on T20 cricket, but his decision was fitness-based, related to a congenital back condition. Speaking to The Cricketer in February, Carlos Brathwaite admitted that he felt his white-ball game had diminished for no longer working on his red-ball technique, but Smeed's move is a sign of the speed and trajectory of his rise.
He told The Cricketer at the end of the 2021 summer of his red-ball frustrations, having struggled for runs in second-team cricket, and maintained his determination to force himself into Somerset's County Championship side in a way similar to Tom Banton's rise. For the county's academy, he was never short on runs in the red-ball game.
But his stock has risen immeasurably in the last 12 months through his success – he is due to represent MI Emirates in the upcoming ILT20 and has been retained by Quetta for next year's PSL – and it has been thought ever since his hundred for Birmingham against Southern Brave that this was a possible path for a youngster who has made his name entirely in the shortest format.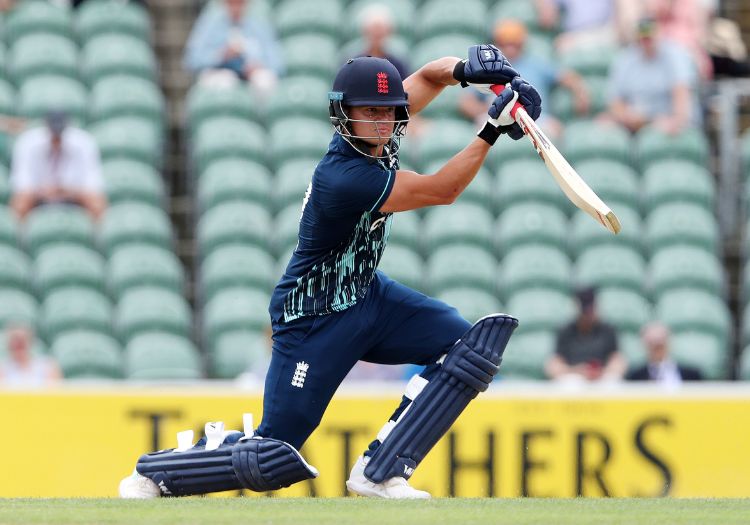 Smeed only made his List A debut for England Lions (Ryan Hiscott/Getty Images)
"Will has thought long and hard about this decision and he feels that this is the best option through which he can achieve his goal of reaching the very top of the game," said Andy Hurry, Somerset's director of cricket. "As a club we will continue to do everything we can to ensure that our players fulfil their aspirations, and we therefore support Will in this decision.
"White-ball-only contracts are not new in the game and are not new at Somerset. The game is developing all the time and I sense that we will see more contracts of this type emerging across the world.
"Will is an exceptional talent and has the potential to have an incredibly successful career. At this stage he is not drawing a permanent line under his red-ball future, and this is currently the best way forward for both Will and the club."
---
Related Topics
Please ensure all fields are completed before submitting your comment!