SACA deliver proof of untapped South Asian talent with first win over county opposition
Despite fielding a side containing three players with international experience, Northamptonshire 2nd XI were unable to deny a SACA side consisting of unsigned players hoping to earn an opportunity in the game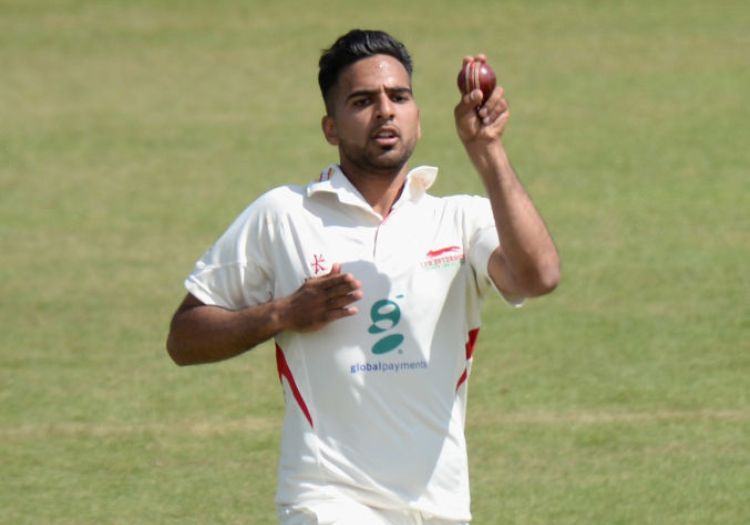 The South Asian Cricket Academy (SACA) have pulled of their first victory over county opposition with a 155-run demolition of Northamptonshire 2nd XI.
Despite fielding a side containing three players with international experience, Northamptonshire were unable to deny a SACA side consisting of unsigned players hoping to earn an opportunity in the game. The SACA performance was even more impressive given they were without six first-choice players, who are absent on county trials.
SACA was launched this season with a view to demonstrating that, with appropriate support and opportunity, many more players from an Asian background could enjoy successful careers in the professional game. Based upon the PhD research of Tom Brown at Birmingham City University (BCU), SACA is aimed at correcting the current trend which sees over 30 per cent of recreational cricketers in England and Wales classified as 'British Asian' but the figure drop to under five per cent when it comes to men's professional cricket.
Previous matches have seen them push Yorkshire 2nd XI all the way – Yorkshire eventually won by 27 runs – and draw matches against Worcestershire and Gloucestershire. Warwickshire beat them heavily.
Among the SACA heroes were 23-year-old Savin Perera, who previously played for England Under 19s and made 79 and 93; Fahad Sabir, a left-arm spinner, who claimed 5 for 44 in the second innings; and the captain, Adil Ali, once of Leicestershire, who made 72 in the first innings.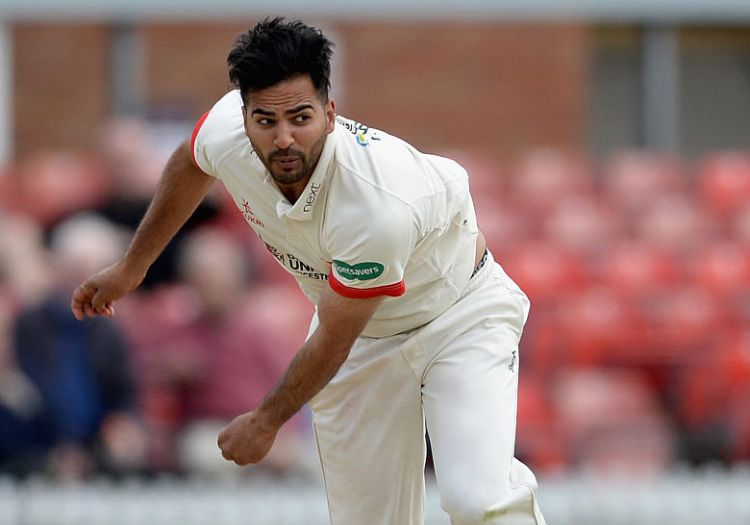 Atif Sheikh, pictured while with Leicestershire in 2014, was part of the SACA side which beat Northamptonshire 2nd XI [Getty Images]
Most impressive of all, though, was Muhammad Bilal, who took seven wickets in the match with his left-arm swing bowling and scored a first-innings half-century. Atif Sheikh, who is surely the quickest bowler without a county contract in the land, again generated impressive pace but saw a couple of slip chances go down off his bowling. Omar Akram, a 19-year-old allrounder from Essex on debut, also scored 74 in his only innings and dismissed the talented Emilio Gay.
The Northants side also included Simon Kerrigan, who played a Test for England; Ryan Rickelton, who played two Tests for South Africa earlier this year; and Brandon Glover, who has played eight ODIs for Netherlands. Luke Procter, who is averaging 108 in Division One of the County Championship this season, was also part of the side.
"I'm very proud of the way the team played," Brown told The Cricketer. "I hope they take great confidence from the win and seeing how well they can do against highly experienced opposition.
"Even more importantly, I hope this underlines how much talent that the first-class game in this country misses out upon. There's real talent in this squad. I hope county sides will consider giving more of these players an opportunity."
SACA has already achieved one notable success, with Kashif Ali graduating from the scheme to a full-time contract at Worcestershire. The entire cost of the programme is around £50,000 a year. The ECB have declined to contribute.
Please ensure all fields are completed before submitting your comment!