Meet George Hill: Yorkshire's promising all-format youngster
CIARAN McCARTHY: George Hill, a product of Yorkshire's academy, has been tried in all formats by his county, and in various roles throughout the top order. Aged 21, he's an exciting prospect and a name to remember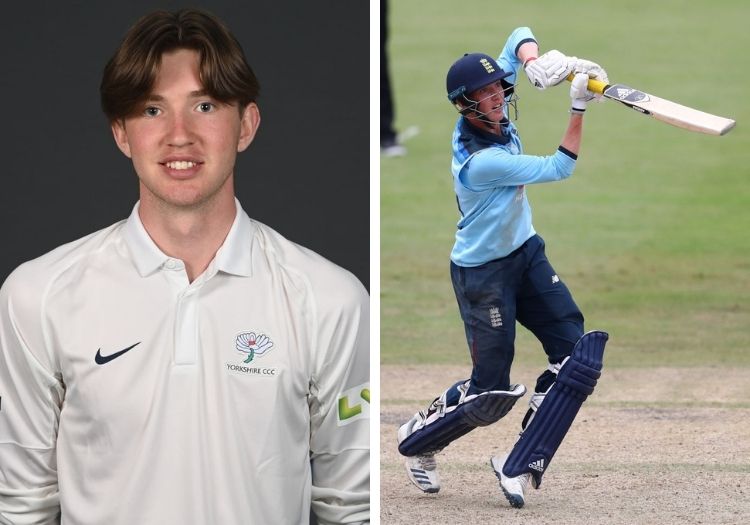 George Hill is a name you might not have heard all too often unless you're an avid follower of Yorkshire.
The 21-year-old has only played 28 professional matches, but he passed 50 on four occasions last season.
Hill - a product of Yorkshire's academy - has been tried in all formats by his county, and in various roles throughout the top order.
At this stage of his career, though, he is happy to be versatile.
"I don't really care as long as I get the chance to bat," he tells The Cricketer 
Hill's love for the game, and his desire to prove himself at elite level, is clear.
Having gained his second-team cap early last season, the next step is to progress towards the coveted open Rose. Hill debuted against Derbyshire in the Bob Willis Trophy in 2020.
"I usually get really nervous before I bat," he says. "Weirdly I wasn't because I felt like I didn't have a huge amount to lose."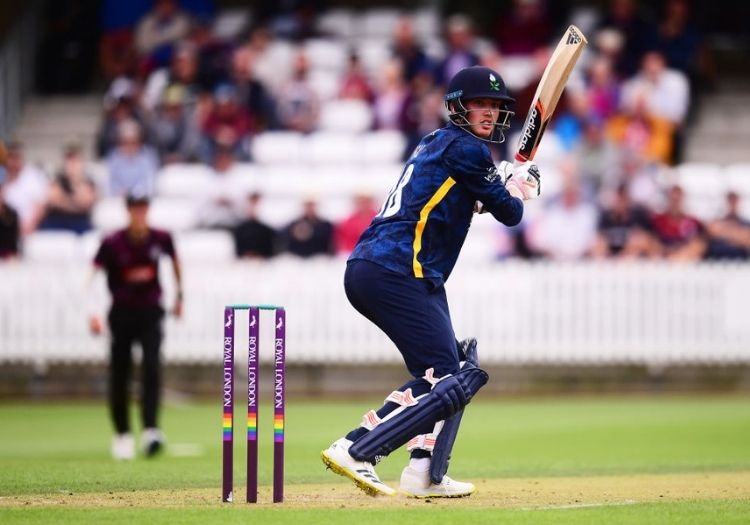 George Hill batting in the Royal London Cup [Harry Trump/Getty Images]
His short time in the first team has exposed Hill to high quality bowling. The toughest opponent so far? Saqib Mahmood.
"He had the ball reverse swinging. He got [Will] Fraine out with one that came in and Pato [Steven Patterson] with one that went away, so I thought 'how the hell am I gonna play this?'"
On a second meeting with Mahmood, in a Roses T20, Hill found a way to combat the England international.
"I shut my eyes and swung as hard as I could and luckily it went for six."
That assessment somewhat downplays Hill's skill. He is certainly a promising talent, capable of flicking between long-form and short-form cricket.
"In red-ball my game has changed. Before this season I hadn't played a huge amount of it as all the [England] Under-19s stuff was white-ball before the World Cup.
"I don't really care [where I play] as long as I get the chance to bat"
"I've gone back to the basics of being able to play a forward defence because I'd forgotten how to do it." 
Against spin, though, he still believes attack is the best form of defence, whatever the format. 
"I still like to attack, I don't like to let them settle and I like to use my feet. I like to play in my bubble, try to leave well and wait for them to bowl short at me."
There must be something in the water at Headingley when it comes to combating spin. England captain Joe Root - Yorkshire born and bred - is perhaps the best exponent of the art outside of the subcontinent. And Hill has taken every opportunity to learn from him.
"When [Root] comes back he's always really helpful around younger lads.
"When I was 12th man [last year] he offered to give me throwdowns when I wasn't even playing. All the lads agree that he's great when he's back, he's really humble and always trying to help develop younger players."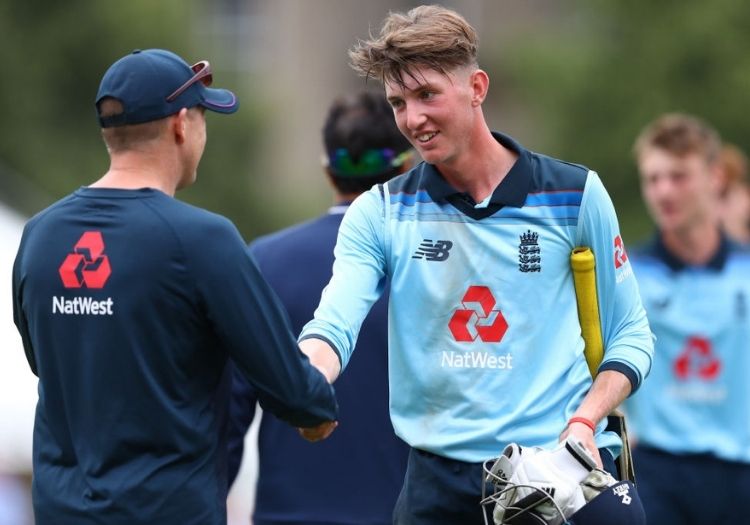 George Hill representing England Under-19s [Michael Steele/Getty Images]
Root is just one England star that Hill has had the pleasure of meeting, and another - Ben Stokes -  might well have Hill to thank, in part, for his game-winning innings against the Australians at Headingley in 2019
As a sub on that barmy August afternoon, Hill was on hand to run out what Stokes referred to as his 'bigger bat' with England still 70 shy of victory. Famously, Stokes went on to make 135 not out, his replacement blade depositing Aussie bowlers all over the ground. 
"That was a cool experience. We were sat with the Australians. I remember [Mitch] Starc and [Mitch] Marsh saying 'I hope the Cummins lbw referral doesn't come back to bite us in the arse' and obviously it did.
"But being there in front of a packed stadium was really fun."
The Keighley-born youngster has had experience in international cricket, having been vice captain of England Under-19s in the 2020 World Cup.
"I was 17 in India playing cricket every day, having never really gone away before and I absolutely loved it."
"I still like to attack, I don't like to let them settle and I like to use my feet. I like to play in my bubble, try to leave well and wait for them to bowl short at me."
"I think it's good because they try to replicate the full international experience."
The top-order batsman spearheaded the seam attack in the Under-19s and wants to continue to hone his bowling skills if given the opportunity in first-team cricket. 
"Throughout the age groups I was a bowler, I didn't bat until I got to about 16. At the minute I think I probably am a batter that bowls. I'm striving to keep working to become a genuine allrounder and, if needs be, a fourth seamer."
While Hill jokes about how he "bowls backwards", he is perfectly capable of clocking 80mph-plus.
Yorkshire have an extremely exciting prospect on their hands, a young man who is eager to learn, improve and become the best cricketer he can. 
Watch this space, and remember the name.
Please ensure all fields are completed before submitting your comment!