ECB and Sky extend broadcast deal, with The Hundred set to continue to at least 2028
The new terms of the extension, which is scheduled to kick in from 2025, will introduce an increased number of Vitality Blast fixtures being screened live on Sky Sports, as well as a commitment to one game per round being shown free to air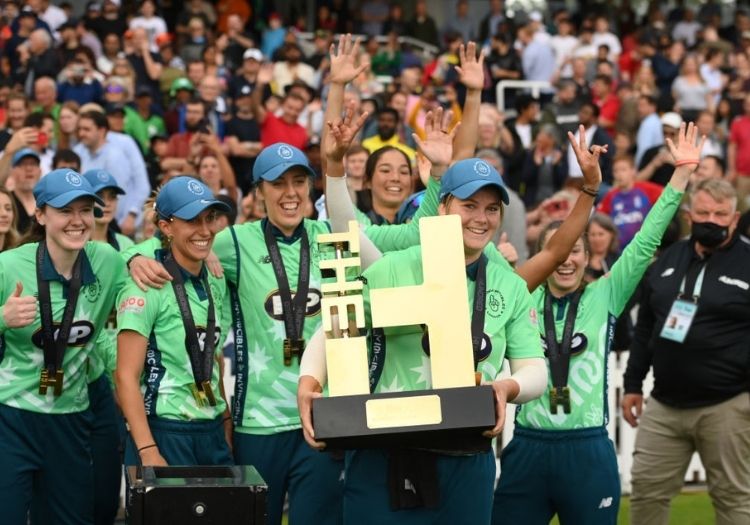 The ECB and Sky have extended their broadcast partnership by a further four years.
The new terms of the extension, which is scheduled to kick in from 2025, will introduce an increased number of Vitality Blast fixtures being screened live on Sky Sports, as well as a commitment to one game per round being shown free to air via the broadcaster's YouTube channel.
Fifty per cent more group matches will be shown on Sky as part of the deal - around 15 extra games in total.
Counties will now be allowed to stream all group fixtures in the tournament on their own platforms - previously any televised fixtures would be excluded - and in a press release the ECB confirmed that a free-to-air weekly highlights programme would be made available.
The Hundred will now run until at least 2028, with the competition - which was developed between the ECB and Sky - a major part of the extended contract between governing body and broadcaster.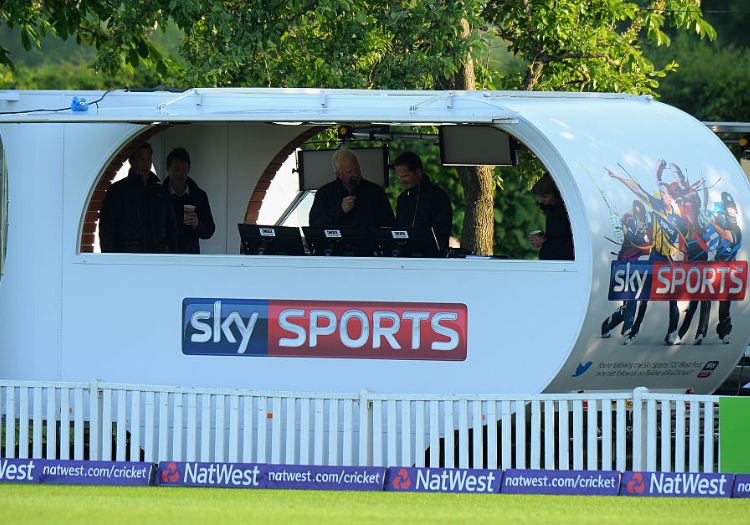 Sky Sports have extended their broadcast partnership with the ECB [Getty Images]
More women's matches in the tournament will be screened on free-to-air television, and there is also a contractual obligation for two women's T20 internationals each year to sit on terrestrial TV. Overall, an additional 90 hours of live cricket will be made available as a result of the new deal.
The rights agreement has been finalised despite the ECB being currently without both a full-time chief executive or chair.
Tom Harrison, who left the CEO role earlier in the summer, had previously been working on the possibility of a 10-year deal, which would have locked in the arrangement with Sky until well into the 2030s. His role is still to be filled, with Clare Connor deputising in the interim.
Connor credited Harrison for his role in the delivery of the extended broadcast contract, while chief commercial officer Tony Singh also played a major part.
The chair position has been vacant for nearly a year following the resignation of Ian Watmore. A successor is expected to be identified shortly, with Surrey chair Richard Thompson fronting the running.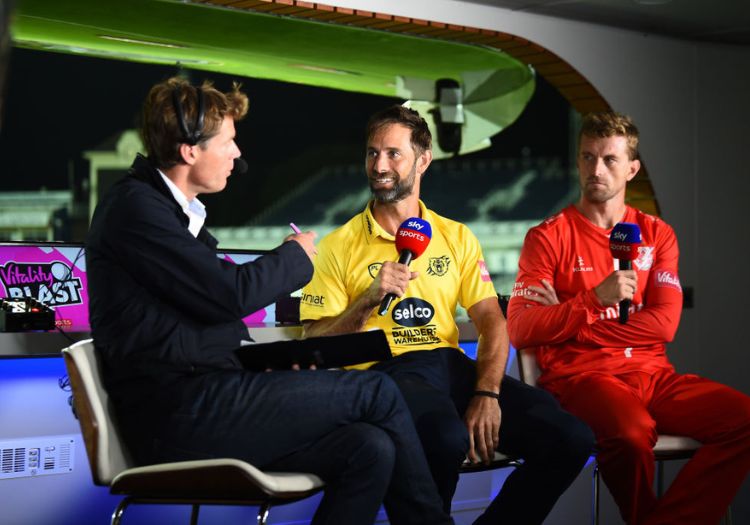 Sky have committed to 50 per cent more T20 Blast group games live on TV [Getty Images]
Sky have been involved in English cricket for more than 30 years, during which time the broadcaster has revolutionised coverage of the sport in England and Wales. Their collaboration with the ECB has also generated considerable investment in grassroots cricket, but critics point to a distinct lack of visibility of the sport behind a subscription paywall as a hindrance to the growth of the game.
On Thursday, the ECB said that Sky's investment in the grassroots game over three decades equates to £250million.
"We have worked closely with the wider game and our first-class counties to agree this new deal with Sky, which will see not only more live women's and men's cricket on Sky, but also more on free-to-air TV as well," Connor said.
"Our shared values and vision with Sky will make cricket accessible to even more people over the coming years and will use the power of sport to inspire the next generation, while safeguarding the wonderful traditions which are such a key part of our game."
Please ensure all fields are completed before submitting your comment!