The pride of Chris Rushworth and an unlikely journey to 500 first-class wickets
NICK FRIEND: Once upon a time, Rushworth's Durham journey looked to have finished before it had even truly begun. Now, a decade on from his red-ball debut and a champion of skill and perseverance, he is closing in on the county's all-time record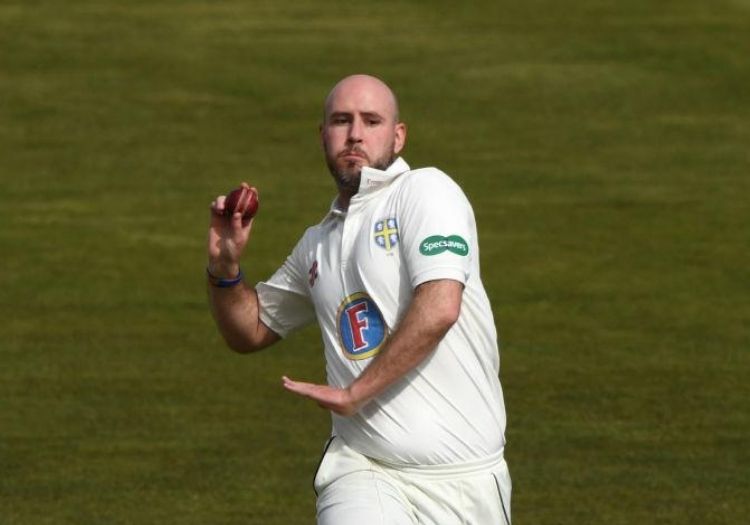 Chris Rushworth never gave up. Not when he was released by his home county as a 19-year-old, nor when he went wicketless four years later on a chastening first-class debut. His reward? Everything since.
There are few certainties in the life of a county cricketer – not least in this most unusual summer, but Rushworth's relentlessness has become a rare par for the course. No matter where the domestic circus drops anchor, you are never far from one of his victims; all have similar stories to tell. His threat has never been overcomplicated; rather, for the last decade – 22,553 balls, to be exact – batsmen have known what was coming but remained powerless to intervene.
On Monday, Tom Kohler-Cadmore became his 500th first-class wicket – a remarkable landmark in the life of a desperately down-to-earth seamer, for whom each scalp remains as meaningful as the last. Since 2012, only nine bowlers worldwide have been more successful in the first-class game.
It is no exaggeration to place Rushworth among his county's all-time greats; in the short history of Durham as a first-class entity, only Simon Brown and Graham Onions now stand in his way as he chases the club's wicket record. Had it not been for the circumstances of this year, he would almost certainly have passed them both by now. Brown, who Rushworth came to know well through club cricket, retired with 518; Onions, with whom he for so long bowled in tandem, moved on to Lancashire with 527 to his name.
"It's quite weird to actually now see your name on the list," Rushworth reflects, talking to The Cricketer after a round of golf on a rare day off during what remains of this truncated, condensed campaign.
"Last season, I went past Steve Harmison's tally for Durham. I guess it is quite surreal to see your name going up that list and all of a sudden you're only thirty short of the club record.
"It is a strange one to put my name among those blokes but it's a nice feeling and it's rewarding for some hard work and effort, really.
"The wickets feel more special now, I think, purely because I know there are further milestones in the not-too-distant future. Every one now has a bit more on it. I guess it comes with age as well; you only have a certain shelf-life as a fast bowler. It's just trying to get that tally up to as many as possible before the inevitable comes.
"It will always feel surreal, no matter how many wickets I get, to be honest. Ten years ago, I never thought I'd be where I am now."
Because ten years ago, Rushworth was starting again. Let go by the club of his dreams in 2006 after a single List A appearance, he was on the cusp of a new beginning. Geoff Cook had handed him a second chance, which began with a mauling at Headingley. He bowled 27 overs without reward as, led by a Jacques Rudolph double hundred, Yorkshire reached 610 before declaring. The weather saved Durham from defeat, before Nottinghamshire's Mark Wagh became his maiden first-class wicket.
Rushworth remembers the moment fondly, just as he has vivid recollections of Rudolph, Anthony McGrath and Adam Lyth plundering runs a fortnight earlier. Perhaps, then, it was fitting that the circle should complete itself as it has done, with No.500 coming against the same opponents as those he first faced.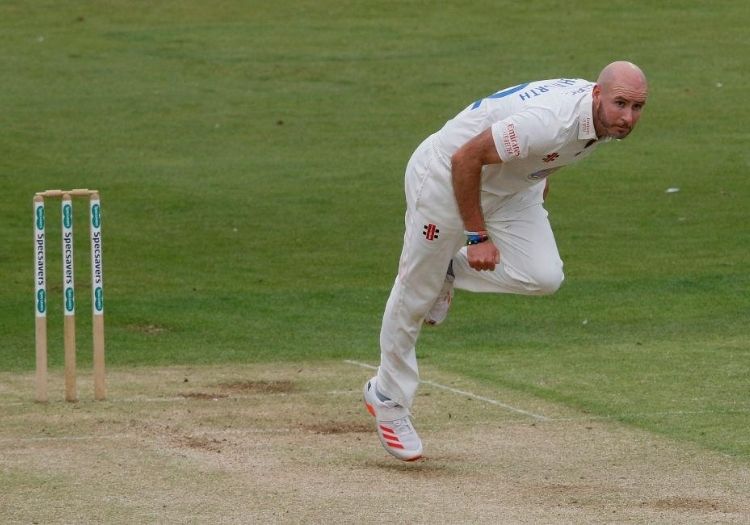 Rushworth dismissed Tom Kohler-Cadmore to reach the 500 mark
"The one thing that stood out during the Yorkshire game when I took that milestone wicket was that the Yorkshire lads were standing outside and applauding," he says.
"Although the game wasn't finished, at the end of the day they were all giving me little fist-bumps as I walked off the field. I guess you look at things like that and you realise how much people do actually respect you for what you've done in the game. I guess guys look at me and go: 'Right, we can't let him get you out. We know what he's trying to do.'
"But at the same time, that makes me want to get better as well because I know they're going to come and try to counteract my strengths. If I can counteract them counteracting me, it makes me strive to get better and pushes me on. It's nice for people to show that mark of respect. That was quite emotional.
"I guess it's not until you sit down and actually look at your numbers that you realise. My stats are up there with some of the best in the world, so to have that career and to have done it over a long period of time, I am proud."
He knew the figure wasn't far away, having gone into the final game of the 2019 season against Glamorgan just six wickets away. Only, the weather ruined that occasion and Rushworth wouldn't bowl a single ball in the match. And so, he has been sitting on this for 11 months, waiting for the opportunity, reminded regularly by a proud father of how close he was to a really quite outstanding achievement.
And Rushworth, ever-understated, is proud, too – not only of himself and his longevity, but of doing it for the county of his life, having first represented Durham as a nine-year-old.
Does it mean more? "Without doubt, definitely," he responds.
"It's funny; every time I've reached a certain personal landmark, it always seems to be at the Riverside. And for some reason, that always seems more special.
"Obviously, being at Durham where I grew up as a kid in front of supporters who have been there throughout my career, generally with family there as well, it is nice. To have been a one-club man is another proud thing."
Now 34 years of age, he has experienced all the highs and lows of the last decade. No county in recent times has felt such a disparity between its zenith and nadir – champions in 2013, relegated on a financial technicality in 2016. In 2015, Rushworth took 83 County Championship wickets in the top tier, 14 more than anyone else. He should have been rewarded with an England call-up. But even without one, few have represented their club with such longevity and distinction.
Amid Durham's troubles, he has never wavered. There was never a thought of moving on when the going got tough. In many ways, his tenacity and unswerving industry have acted as an embodiment of his region.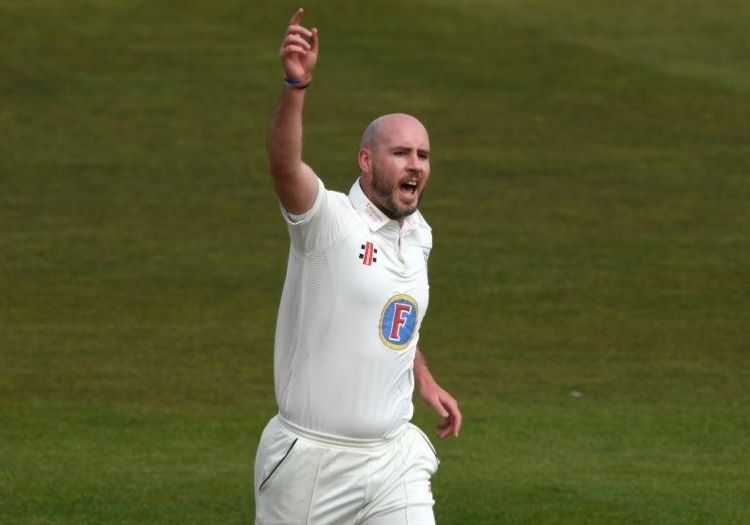 Despite his age, Rushworth has no plans to wind down in the near future
"I've tried to pride myself on that," he explains. "I love the area and I love the county. To have a full career basically playing there throughout, I guess it's something that just runs in the blood.
"If you don't show pride in playing for a county where you were born and bred, then something's wrong. I just think that the northeast as a region – whether it's football, rugby, cricket – we are sport-mad. There is just a lot of passion in life itself.
"I like to think they can see the pride in me. You might get the odd disgruntled supporter now and again who voices their opinions, but that's only because they want to see everyone do well. They've got that same pride and passion that you have as a player.
"When I finish playing, I'd like to be remembered as that kind of guy who epitomised what Durham is about."
Even his journey back into the professional game after his initial release is a relatable tale, the kind to be recognised and admired by those on the amateur circuit – no frills nor sense of prima donna, but an unfailing commitment to a nagging line and testing length. "I guess when I had that period of being away from the club, I went back and played club cricket against good club cricketers," Rushworth muses.
"For them to see where I am now, having gone back through the league ranks and worked my way back, I suppose there is a sense of respect.
"I'd be lying if I said there wasn't a moment when I'd lost belief. When I got released, I remember thinking at the time: 'Is this what I want? Do I want to be a professional cricketer?' I didn't really feel too upset that I'd been released.
"It was only when I was back among the real world, if you like, and playing club cricket that I realised how much I actually missed playing the game properly. I guess that put things into perspective and it made me want it and love it a lot more, which is why every milestone now just feels that extra special – because I've had that taste of failure and release as a young guy.
"I know how much it actually means to be here now. I love it. I'm just so thankful to people like Geoff Cook for that second chance.
"When you get told you are being released, you do feel like you've let people down and have failed. But I think it's about being able to have that strength of character to pick yourself back up and have that self-belief that you can do it.
"Lots of people fail at some stage but they come back. I don't necessarily think that failure has to be a negative thing. I guess it's how you approach it and how you come back from it, which shows your strength of character.
"Having that knock made me realise how much cricket actually meant. Going away and playing with friends and just enjoying the game without that pressure, it was probably a good combination for me. I don't think it was ever about talent or technique; it was just about how much I wanted it. At the time, I probably wasn't getting stuck in as much as I should have, which is why since that second chance came I've tried to grab it as much as I can."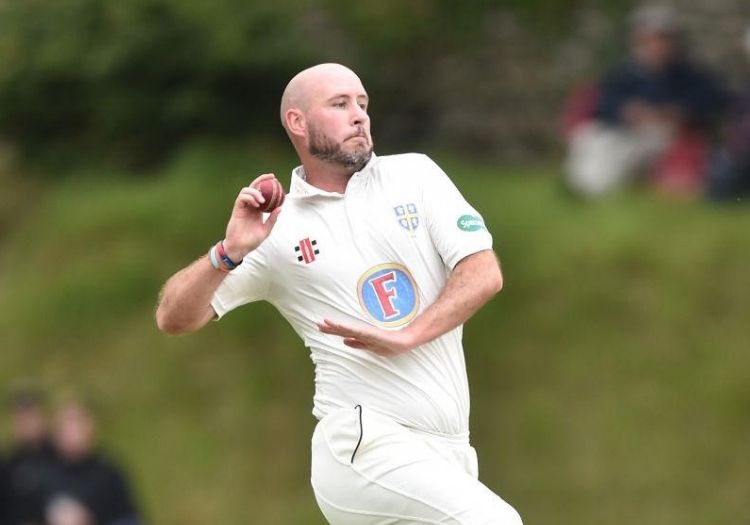 A washout in the final game of the 2019 season forced Rushworth to wait almost a year for the chance to reach his milestone
Of his 500 wickets, 254 have been either bowled or lbw. For context, more than 65 per cent of Stuart Broad's Test haul have been caught. Rushworth has always presented a different kind of challenge; perhaps it is why his threat has never been nullified. Sam Robson, Daryl Mitchell and Ben Brown – all three fine county stalwarts – have fallen eight times each.
In only one year since 2011 has he taken his wickets across a first-class season at upwards of 26 apiece. In the last two full campaigns, he has averaged just 18.65, with 135 scalps in that time.
And there are no plans to start winding down. The first round of Bob Willis Trophy fixtures saw Michael Hogan and Graham Wagg – 76 years between them – open the bowling for Glamorgan, with 44-year-old Darren Stevens still in operation for Kent and Rikki Clarke, 38, running in for Surrey.
Rushworth is a relative spring chicken, and he spent his lockdown working solely on his fitness. "I'm probably in the best shape of my career now," he adds. "I want to try to go on for as long as possible." Onions is another who has shown the way forward: he took 45 first-class wickets last year in 10 games, even if he has lost of the pace of his pomp.
Unashamedly, however, Rushworth has had less speed to worry about losing. He has always known his game and the intricacies of his skillset. "It would be nice if I was a quicker bowler," he ponders, "but would I still be able to have the same set of skills as I do now? For people to pigeonhole pace as an international requirement, it is frustrating."
He adds: "You have to know what your strength is, and you have to stick to it. If you're trying to strive to be too much like someone else, then you're probably not going to be as successful as you could be.
"Don't get me wrong, I'll tell my little boy to watch the telly and bowl like Jofra Archer or Woody, try to bat like Ben Stokes. They will, because they see these guys. But as a young professional, you have to know what your strengths are going to be – you don't want to go chasing someone else too much and changing the whole dynamic of your approach."
He returns to the memory of his Durham debut – a curious, rain-reduced, limited-overs game against a touring Sri Lanka A side. For some context, Gary Pratt – a year prior to his Ashes heroics – top-scored. Jon Lewis, later the county's head coach, opened the batting as captain. Rushworth bowled tidily but without success. It would be six years before he played for the first team again. In between, there were jobs selling satellite dishes and answering phones in a call centre.
"Crikey, that was a bloody long time ago," he laughs. "I do remember that List A game. But it is amazing how fast time goes. Even coming back this year, since we've started training, the days and weeks are just flying by.
"Before you know it, it's going to be the end of September again. It's incredible. Those old days seem like a long time ago. There have been a few overs and a few warmups since."
Not to mention a few wickets. And even as the years pass by, that single constant has never changed.
For unrivalled coverage of the county season, subscribe to The Cricketer and receive four issues for £15
Please ensure all fields are completed before submitting your comment!