Bridging the gap: Re-engaging the African-Caribbean community in cricket
Nick Friend finds out about the African-Caribbean Engagement Programme - the brainchild of Ebony Rainford-Brent - which is rolling out across the country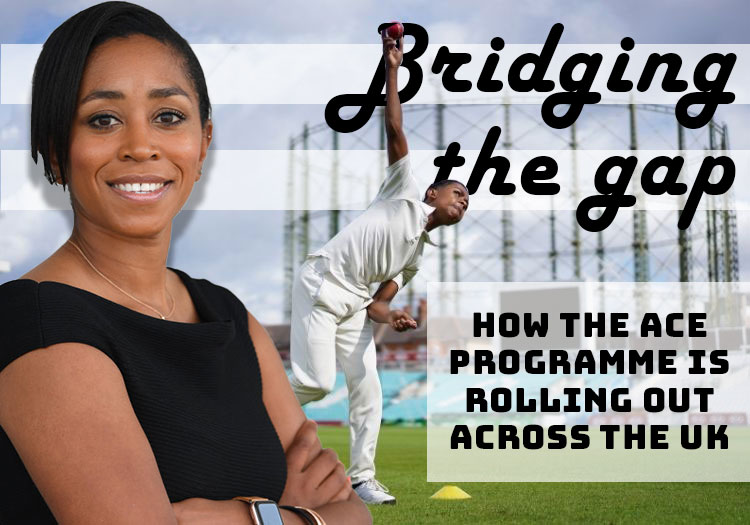 Before the outbreak of the coronavirus pandemic brought cricket to a halt last March, the ACE Programme launched as a vital initiative set up to correct a 75 per cent decline in cricket participation among the African-Caribbean community.
But even as the impact of Covid-19 widened, the organisation – with Ebony Rainford-Brent as its driving force – ventured from strength to strength.
Initially running open trials through the early months of 2020, a summer schedule was subsequently put in place for 25 youngsters - albeit modified due to coronavirus restrictions - including a 40-over game at the Kia Oval. One trialist has since featured for Surrey Under-18s, with hopes for more to follow.
"Ultimately, the long-term ambition from this project is to get someone to walk out wearing the Surrey badge out onto the field," Jeremy Greaves, Surrey Cricket Centres manager and an employee of the county for 19 years, told The Cricketer.
Those dreams have been aided by substantial backing from Sport England, who have invested £540,000 into the project, allowing the programme to take off as an independent charity.
That announcement, coming at the end of Black History Month, proved to be game-changing. ACE has since moved into Birmingham as its second city, with plans to expand further inside the next three years: Nottingham, Manchester and Bristol are all on the radar. The ECB has added further financial support for the project in the shape of a grant to assist these latest developments. Chevy Green has been appointed as director of programmes – the charity's first full-time employee.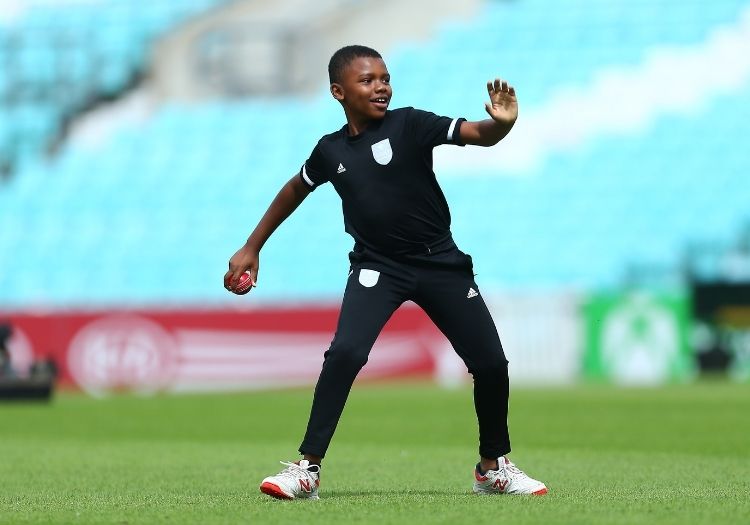 Rainford-Brent, meanwhile, will chair the organisation, having previously become the first black woman to play for England, before taking up a position as a Surrey board member. She is also the club's director of women's cricket and has become a highly respected broadcaster.
"I got a little bit of a tear in my eye when I heard that one of the kids had made his Surrey Under-18 debut, and he held his own in the side," she told The Cricketer.
"I think my happiest moment of the whole summer was when I went down to the Oval to one of the training sessions and the parents were there. Knowing that in 25 years I haven't seen many black kids out on the training field, it wasn't a contrived thing – they were just there to train. I got emotional and I spoke to the kids as I was leaving. I just said that I wanted them to be them.
"I don't want them to feel like they have to prove anything: just be them and they'll be in an environment that will support them to fulfil their potential as far as they can go. That feeling of being able to open the door is the greatest feeling.
"If, in 20 years – as a result of what the ACE programme does – we're seeing more kids interested in the game coming through and you see that visually, that will mean more to me than anything. I'd cry for days.
"Of everything we're doing, it's the most special feeling to see a young person have a stake in our game that they deserve and believe. It's priceless."
In Rainford-Brent's early days at the club, Mark Butcher, Michael Carberry and Alex Tudor were all part of the men's first team. All three would represent England. Yet, while England had nine black Test debutants between 1981 and 1990, there have been just three since 1999.
According to research carried out by Thomas Fletcher at Leeds Beckett University, the number of black non-overseas players in men's county cricket fell from 33 to nine in the 25 years between 1994 and 2019. There were just three in the domestic women's game in 2019.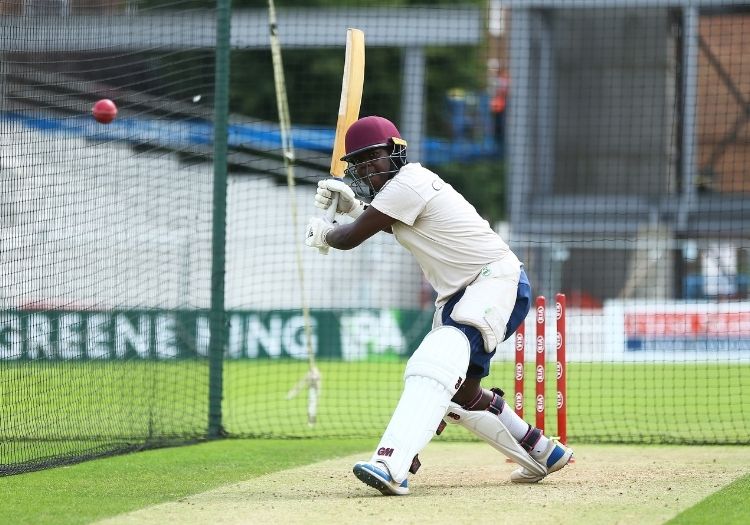 Only three full-time head coaches in the history of county cricket have been from an African-Caribbean background and none of the current 41 ECB board members are black.
A report released in 2020 by Sport England added to these figures, revealing a participation rate in cricket of just 5.2 per cent among black youngsters between the ages of five and 16 between 2017 and 2019.
Butcher and Tudor are among the charity's newly appointed ambassadors, who also include England Women allrounder Sophia Dunkley and former Surrey player Lonsdale Skinner, who is also chairman of the African-Caribbean Cricket Association.
In addition, West Indies great Michael Holding – who featured alongside Rainford-Brent in a powerful Sky Sports film about their experiences of racism – has become one of four honorary patrons.
He is joined by veteran journalist Sir Trevor McDonald, Roland Butcher – the first black cricketer to play for England – and Olympic gold medallist Denise Lewis, a childhood idol of Rainford-Brent.
"There's no doubt about it; we have missed a generation and a half – maybe even more, maybe 20 years' worth," she added.
Former Surrey chief executive Richard Gould said: "The stat of 10 to 18-year-olds in SE11, 42 per cent are black youngsters. And of the youngsters I see coming into this club, 42 per cent of them aren't black.
"We're clearly not being sufficiently welcoming and not being sufficiently proactive, and so we have to make sure that changes."
That is another aim of the programme; as well as providing opportunities for talented youngsters to make their way up the elite ladder, among ACE's objectives are improving visibility at grassroots level and increasing diversity among coaches and volunteers.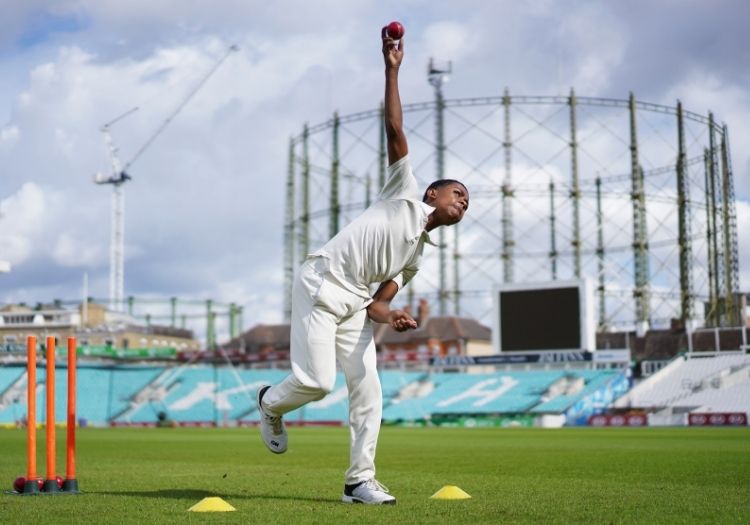 Warwickshire chief executive Stuart Cain, whose county is partnering with the charity as it launches in Birmingham, has also affirmed his determination to rediscover a community that was once a major part of the game in the city.
"If you look at the black community, cricket in Birmingham 15 or 20 years ago in areas like Handsworth was a really vibrant sport with really vibrant clubs," he said.
"It wasn't just about the cricket; it was about the social side as well – a place where people met and a place where people helped each other and it was really part of the social scene. That has fallen away over recent years. It's a really important community.
"It was really important to say that we should raise the bar in how we work with the black and Afro-Caribbean communities to sit alongside the work we're doing with other communities to represent that broad diversity across the city and make sure that we do try to get to that objective of holding that mirror up and making sure that we represent everyone."
Despite Birmingham's diversity, Warwickshire had no coaches or players of ethnic minority backgrounds on their senior staff last season, though Cain added that this situation is in the process of improving. He stated that around 60 per cent of academy age-group squads were now made up of players from South Asian backgrounds, with the club reaping the benefits of significant work in those communities – the kind of tangible improvements that the ACE Programme hopes to achieve.
Players who come through the scheme in Birmingham will also have the opportunity to further their game through Warwickshire's links with Handsworth Cricket Club and at Holford Drive Community Sports Hub. They are also looking to stage a Caribbean-themed cricket festival for families in the early part of the 2021 summer, with the Edgbaston Foundation, the club's official charity, undertaking wider social initiatives.
Sport England board director Chris Grant explained: "Our research shows that young people want to be active and they want to experience different sports. Cricket is a proven sport in terms of getting people's attention – not all of them, not all of them fall in love with it.
"But the thing that's missing for them is opportunity. If you give them the opportunity to get involved, many of them will grab it. This is such a brilliant example of a programme and now a fledgling organisation that is going to help many more young people have opportunities, so it's a no-brainer for us to get behind this."
Please ensure all fields are completed before submitting your comment!