Ian Bell batting masterclass: Ex-England star on cover drives, playing spin and the modern batter
Learn from the best: Ian Bell offers his advice on getting the most out of your time at the crease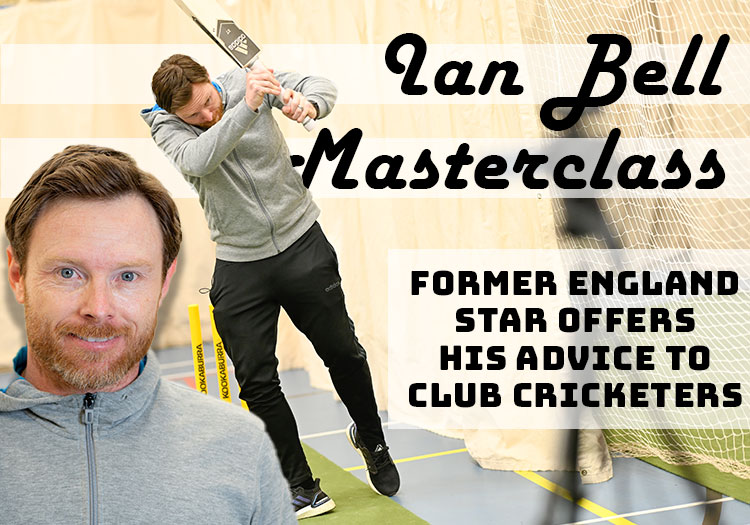 1 - Perfect your cover drive
Firstly, I think the secret of the cover drive is all about picking the length really quickly. The important thing for me when I was playing the shot was playing it late and getting it right under my eyeline. It doesn't necessarily have to be a massive stride; what's crucial is that it's a comfortable stride. Obviously, it's then up to you how you finish the stroke.
I used to like finishing it by checking my drive, with the toe pointing at where the ball had gone. Other guys might finish with the full flow, so that really is quite an individual point. But the key is playing the ball under your eyes, so that if there's any movement in the pitch, you should be able to negate that.
I think it's more important to get your head to the ball because you can get away with your footwork being slightly off. Obviously, you want your footwork to be good, but I think you can get away with it as long as you're letting the ball come to you and you're playing it late.
Some guys like to snap their wrists as well. But in four-day cricket, for me it wasn't about overhitting the ball – it was far more about timing it. So, I liked to get into that rhythm. Sometimes, I would break my wrists on the drive, but I liked to be in control. With the outfields we have, it was more about hitting the ball for two and then timing the shot nicely enough to get four. My game was built around not trying to hit the ball too hard but getting the technique right.
2 - Finding the gaps
Once you've got that right, the final part is in turning a pleasant-looking stroke into something more tangible on the scorecard. The skill is to hit the gap, not the fielder. I wouldn't want to get too carried away by opening the face too much and looking to hit too square. Sometimes, the natural variation off the pitch or from the bowler's angle takes it a little bit squarer in any case.
You have to practise that hard enough, and that is the important thing in training: when you're hitting a cover drive in training, be honest with yourself. Did you hit the gap or did you hit the fielder? You see a lot of guys practising where they're hitting nice shots, but I think the best players are making sure that when they practise they're hitting the gaps.
And now that I've retired, when you look back at the things that you miss, one of them is when you hit a nice shot and there's that kind of pause in the crowd. You could judge yourself on how good the cover drive was when you heard those noises. They are the things that you do miss when you don't have that opportunity anymore.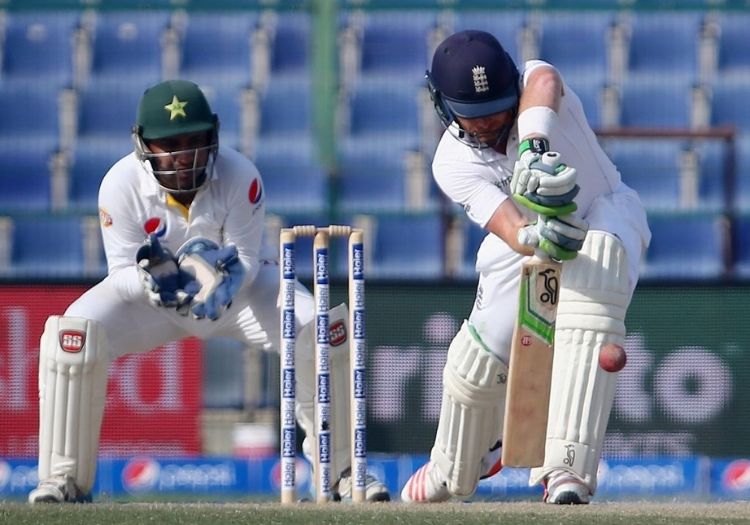 3 - Playing spin
Playing spin is all about picking length and picking it really quickly. If you watch Joe Root, who's probably England's best player of spin, he picks length so quickly and he's either right forward or right back. And that is the key.
When you're practising or when you're in the middle, can you get right to the pitch of the ball or can you get right back onto your stumps to buy yourself some time?
I think we've seen it with Joe; the reason why he scored those big runs in Sri Lanka – and it was a real masterclass – was that he has so many options in defence and he has so many options to score. He's one of the best sweepers of all time as well, so he's not necessarily going to hit over the bowler's head but he's going to put pressure back on the bowler through his sweep shots instead.
That was how he went about it to put the pressure back on, but all that comes from his ability to pick length really quickly. When you're working with young players, it is about making sure that they are learning to get right forward or right back onto their stumps.
4 - Don't get bogged down
Another massive thing that follows on from that is being able to rotate the strike. If you get stuck at the crease and don't move, when the ball spins you're bringing short leg and silly point into the game. Defending the ball when it's turning is so much easier when you either get right back onto your stumps or you're smothering the spin.
Likewise, being able to rotate the strike is important because spinners want to bowl over after over at the same player, which Joe prevented Sri Lanka from doing so well. That's so important. You'll find your own way, but the principle of being comfortable in defence is so important
A lot how you go about your innings also has to depend on the circumstances. If I'm facing an off-spinner on the first day in England, then I want to be more proactive and see if I can force them into bringing a seamer back on. Your go-to shot might be hitting down the ground, but if it's the fourth day in India that might not be an option, so you then might have to go to your sweep. Understanding the surface you're on is crucial.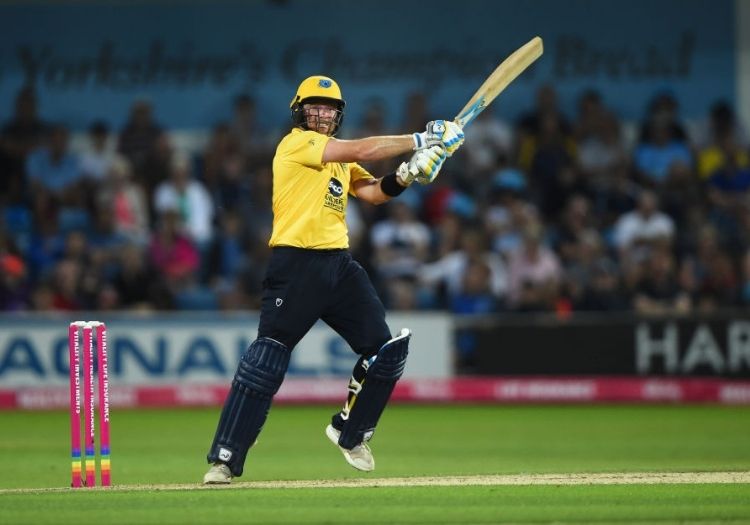 5 - Batting in the powerplay
Everyone wants to bat at the top now. A lot of is keeping it simple; in white-ball cricket, the best players play the best cricket shots. It's not slogging, but they use power and they do it in the right way. That's the advantage of the powerplay as well; you only have to clear the inner ring and you're off. It's easier said than done, but the skillset of the modern-day player is phenomenal.
The key is to try to understand what the bowlers are trying to do early on. Take Chris Woakes and Jofra Archer: they're looking to hit heavy lengths and bowl straight. Understanding how you're going to score off that is vital; it's all well and good hitting half-volleys in the nets, but how are you going to score off a straight heavy length delivery? The best players can do that; they find a way of hitting it back over the bowler's head, they create a better length for themselves or they show their stumps to do it.
For me, I knew I was in a strong place if I was picking up the cut and pull early. That then meant that the bowler had to go a bit fuller, and then he's playing into my game, where I can go over extra cover or use my cover drive. It's about having that clarity. When you're picking up length early, that's a good sign.
But the game has evolved. You get a huge premium if you start well. We've seen England in the last four years changing the way that white-ball cricket is played. It's more like T20 all the way through in 50-over cricket. It's really exciting to see how modern players go. They've changed the way they think – it's attack first, getting ahead of the game as early as possible.
As an opening batter, you know you're in a luxury position so you have to go out there and score quickly. It's not necessarily about trying to bat through 50 overs and being the anchor. It's about how you can score a hundred as quickly as you can. I remember growing up, playing white-ball cricket in whites with a red ball! Then, it was about building a foundation. The whole thing has completely flipped on its head.
There is a different mindset now. Youngsters are fearless now. Maybe it was the case in years gone by that players would look at their average as a marker of success. Actually, now it's strike rate and average together. You have to be affecting the game, not just scoring runs. Batting through and scoring a hundred might just lose you the game.
Please ensure all fields are completed before submitting your comment!