Welcome to Mettle, the world's premium cricket apparel brand
The kit is striking: bright white shirt and trousers with delicate blue piping - the dark blue under-collar is a particularly stylish feature - and a more traditional off-white cable-knit jumper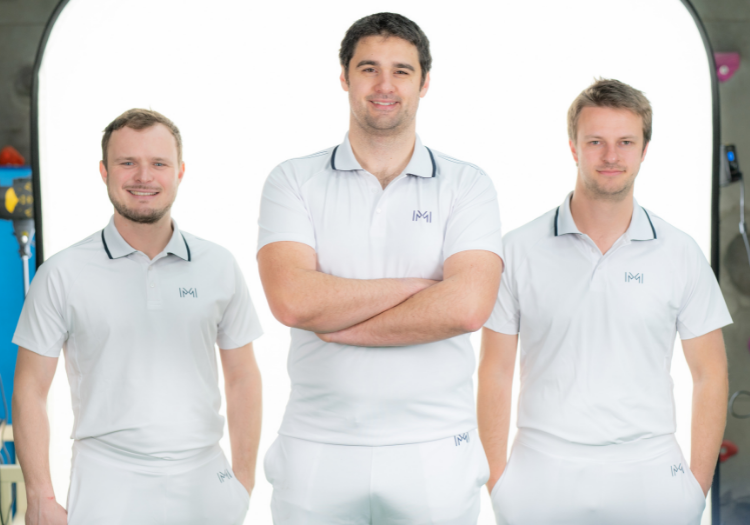 PROMOTIONAL CONTENT
Making the world's best cricket whites is a bold statement for new brand Mettle, who identified premium clothing as the key opportunity in our summer game.
Cricket has evolved at a remarkable rate when it comes to the use of data, video analytics and live streaming but Mettle believe this evolution has been much, much slower in the performance clothing sector.
Tennis and golf, Mettle's founders believe, are way in front of cricket in this area. Cricket, they say, has left cclothing to be almost an afterthought.
This hypothesis led to a vision of creating the finest set of cricket whites you can purchase anywhere in the world.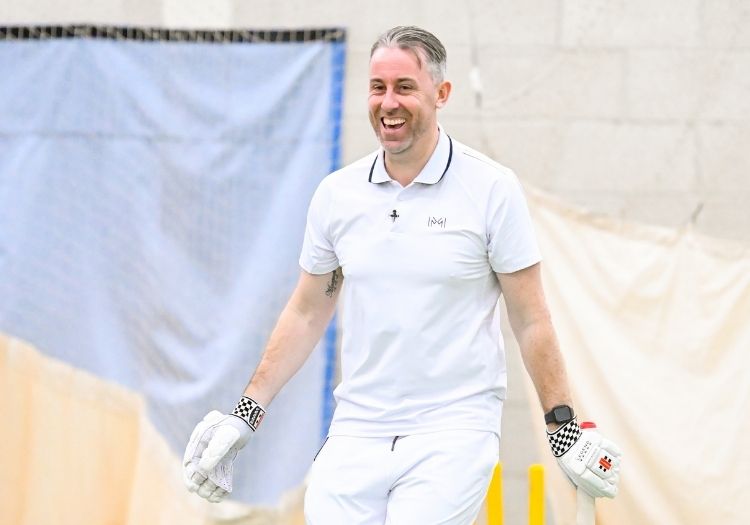 Rikki Clarke sports Mettle cricket whites
The Cricketer team were keen to examine this vision and our bat testers were decked out in Mettle whites on Club Cricket Guide gear testing day.
The kit is striking: bright white shirt and trousers with delicate blue piping - the dark blue under-collar is a particularly stylish feature - and a more traditional off-white cable-knit jumper.
It is soft and noticeably stretchable – a critical ingredient for batsmen and wicketkeepers in particular.
Mettle say they are a British brand inspired by British brand values, with a vision to create premium cricket clothing.
"We experimented with fabrics from around the world to see what performed and felt the best," a spokesperson said.
"Trialling all these materials, exploring different placement of breathable mesh on the shirts... genuinely no stone has been left unturned in our quest for excellence.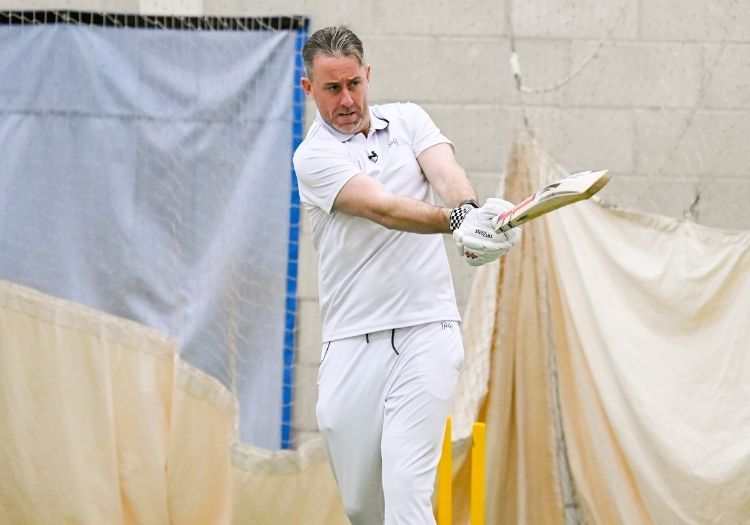 Mettle are a high-end cricketwear brand
"This is high-performance clothing that is designed to be used in the heat, sweat and dust of battle – but the clothing stays odourless regardless of the extremes it is subjected to. This anti-odour technology is the attention to detail that sets us apart from other brands. We are very comfortable with being disrupters in the market."
Mettle combines premium fabrics with performance-wear technology and modern fits, and their trademark blue under-collar points to a fun, rebellious nature that streaks through the brand.
Future plans include expanding the range to include base layers and socks, with further research being undertaken across a women's range to ensure it meets the same technical and performance standard as the men's.
To find out more about this exciting new brand and to purchase your Mettle apparel, visit their website by clicking here, or email info@mettlecricket.co.uk.
Please ensure all fields are completed before submitting your comment!