Big Bash introduce draft for overseas players in effort to spark new life into league
While details of the money commanded has not been formally released, reports in Australia suggested that pay brackets will start in the six figures at bronze level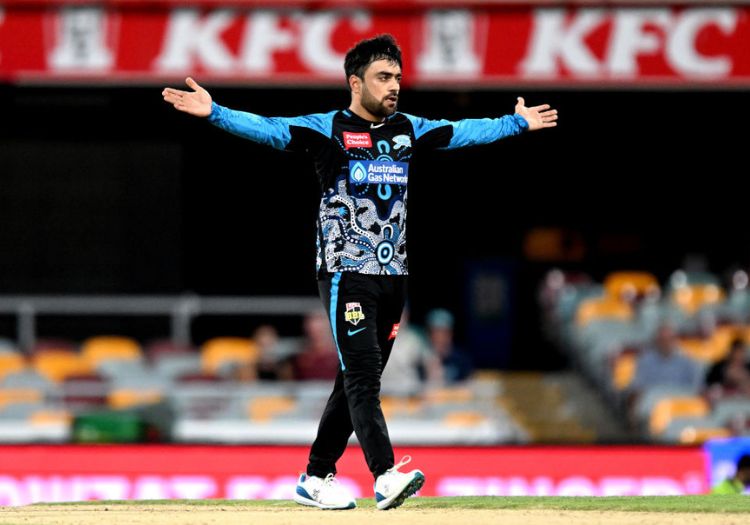 Overseas players will be drafted for the Big Bash from the 2022/23 season onwards in a major new shift for the Australian T20 competition.
Tournament organisers announced on Wednesday that salaries for foreign stars would be boosted as the BBL looks to entice more top talent and reestablish itself in the top tier of global franchise events.
Players will nominate themselves for the draft in three pay brackets - gold, silver, and bronze - while league officials will subsequently bump some stars up to platinum status.
While details of the money commanded has not been formally released, reports in Australia suggested that pay brackets will start in the six figures at bronze level. The Sydney Morning Herald reported the salary bands as being £192,000 for platinum level players, £147,000 for gold, £99,000 for silver, and £56,000 for bronze.
For context, the highest paid player in The Hundred in 2022 will receive £135,000, while their equivalents in the Pakistan Super League earn around £140,000.
Salaries in T20 cricket worldwide could well be inflated in the coming years by an increase in the Indian Premier League pay cap, an almost inevitable consequence of the huge £5.13billion broadcast rights deals struck last week. That injection of cash could see team's auction purses jump up from the current ceiling of £9.3million, and that would likely have a knock-on effect in the rest of the T20 ecosystem.
Big Bash clubs have previously been limited to a £1.07m budget for an 18-player squad. While they will contribute £190,000 to the three overseas players signed through the new draft, the remainder will be topped up centrally by Cricket Australia, media in Australia reported on Wednesday.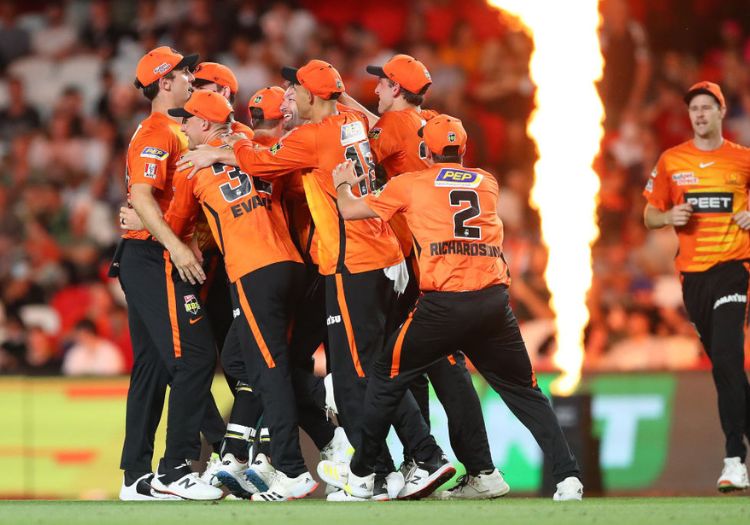 The Big Bash will introduce a draft for overseas players in 2022 [Getty Images]
"We've been working on it for a little while in ways that we can work with our clubs to get the best overseas players in and we know part of that is making sure we can be as competitive as required from a salary perspective," said Alistair Dobson, Cricket Australia's general manager of Big Bash Leagues.
"A draft is a way for us to work with clubs outside the salary cap but also a way that's really transparent and fair for all clubs."
The Big Bash has seen audiences dip and quality fall somewhat over recent years, with the decision to expand the number of matches in the competition seemingly backfiring.
It is facing an increasingly competitive global franchise calendar, and will soon have the direct competition of the newly established T20 tournament in the UAE - a cash-rich set-up which may well overlap the latter stages of the BBL in early 2023.
Cricket South Africa are also set to launch a third attempt at their own domestic T20 franchise tournament around the same time, meaning short-format players will be in more demand than ever before.
Trent Woodhill, Big Bash player acquisition consultant, said: "The BBL has a long history of bringing the biggest names to Australia and we expect it to be an even more attractive proposition with the introduction of the draft.
"The draft will create a new layer of strategic decision making for players and clubs alike, as well as new levels of anticipation for the upcoming season.
"Feedback from players and agents around the world to the draft concept has been very positive. They know what a great experience a summer in Australia is and we are anticipating a strong group of nominations in the near future."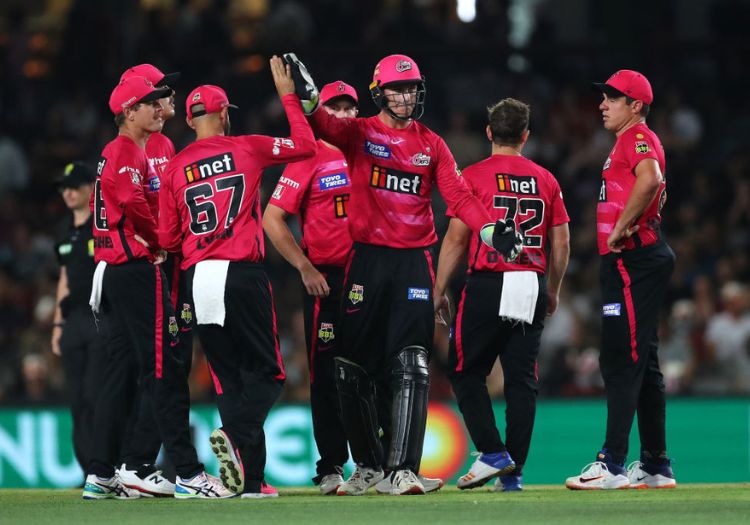 The BBL is looking to entice top overseas talent [Getty Images]
The Big Bash overseas draft is set to take place "in the coming months", with teams allowed to select three players each. Entries have already opened to stars across the world.
The three teams who failed to qualify for last season's knockout stages — Melbourne Stars, Brisbane Heat and Melbourne Renegades — will be entered into a lottery to decide who gets picks one, two and three.
Clubs must sign at least two overseas players, and no more than three, while up to five replacement players can be selected during the competition but they must have been registered for the draft.
Following the announcement of the draft, the embargo on domestic signings has been lifted, meaning clubs are free to build their squads for the new season. Chris Lynn, released by Brisbane Heat after 11 years, is among the most sought-after names available.
Please ensure all fields are completed before submitting your comment!