Bat review: Pryzm Pure Signature
There was much more to the Pure Signature than sheer heft. It was blessed with beautiful and plentiful grains, and an elegant shape somewhat at odds with the monstrous after-effects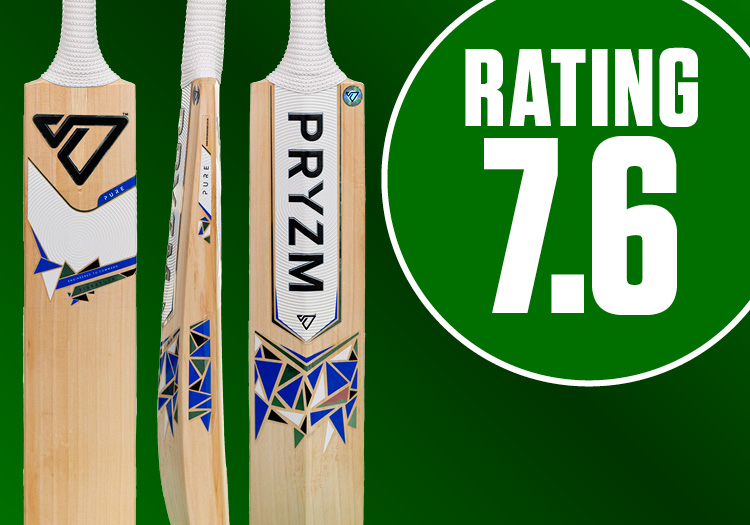 RRP: £449.99, Weight: 2lb 12oz, Edges: 36mm
This behemoth was nearly the biggest bat on offer during our testing day – a heavyweight weighing in at 2lb 12oz, surpassed only by the Pryzm Instinct Exclusive and the Gray-Nicolls Vapour Players.
It retails at a heady £449.99, which means anyone who stumps up for it should expect spectacular results. And that's what we got at the Club Cricket Guide gear testing day.
There was much more to the Pure Signature than sheer heft. It was blessed with beautiful and plentiful grains, and an elegant shape somewhat at odds with the monstrous after-effects.
Former England allrounder Rikki Clarke, who has seen plenty of bats in his time, was impressed that a bat with such weight was not bottom-heavy. And who can quibble with Pryzm's very sleek sticker designs?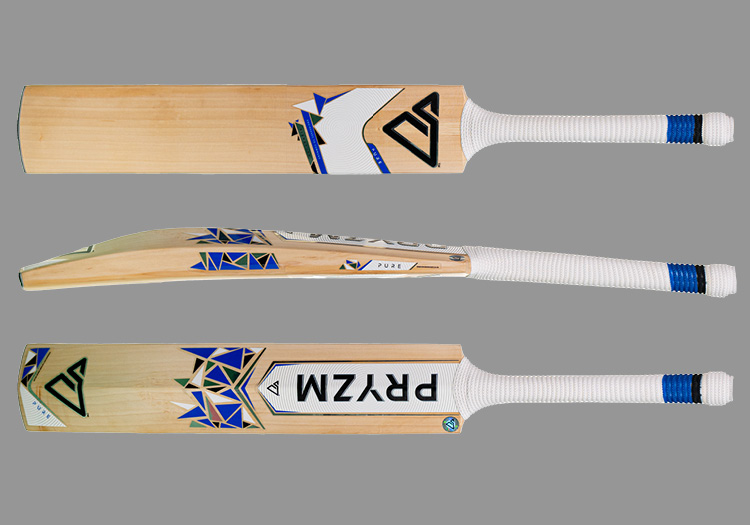 Although the edges came in at 36mm – well short of the MCC limit – such was the imposing appearance of the bat that an incredulous deputy editor James Coyne was enquiring as to its legality when he returned from the net (it's fine).
Unusually for a bit of a nicker and nudger, any attempted straight lofted shots seemed to fly off the middle, with a surprisingly good follow-through.
The Cricketer reporter and club opener Nick Friend was the dissenter, feeding back that the bat was "unspectacular and bottom-heavy", and unable to yield the results he felt he warranted for the effort he had expended.
This kind of meaty bat is an acquired taste, and probably better suited to a good-track hitter or midweek T20 biffer than those tasked with seeing off the new ball and building an innings on a freezing spring day. But there is certainly room in the modern game for a bat like this.
Initial impression: 7.5
Build quality: 7.7
Pick-up/feel: 7.4
Performance: 7.9
Overall score: 7.6
Please ensure all fields are completed before submitting your comment!