Bat review: Pryzm Instinct Exclusive
If you are a predominantly front-foot batter, then this bat has been designed with your kind in mind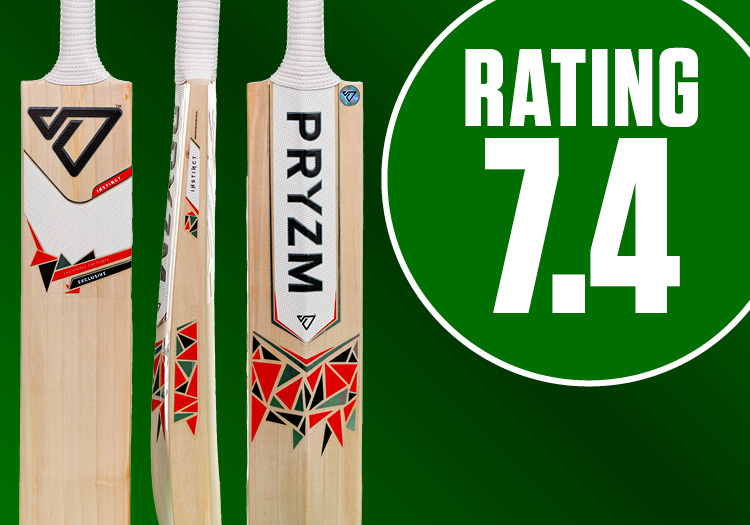 RRP: £279.99, Weight: 2lb 13oz, Edges: 36mm
This is an absolute monster. If you are a predominantly front-foot batter, then this bat has been designed with your kind in mind.
Inevitably for a heavyweight bat tipping the scales at 2lb 13oz – the heaviest bat in our selection – with a sweet spot quite low on the blade, it was always going to be difficult for Pryzm to conjure a featherweight pick-up.
The Cricketer's resident ex-pro Rikki Clarke and reporter Nick Friend both felt duty-bound to point the bottom-heaviness of the bat, while acknowledging that the middle paid off handsomely.
The ever-astute Rikki also noticed the hard grain selected for the bat, allied to a pleasant profile. When combined with the classy, modernist design, this is a handsome bat from the Worcestershire batmakers.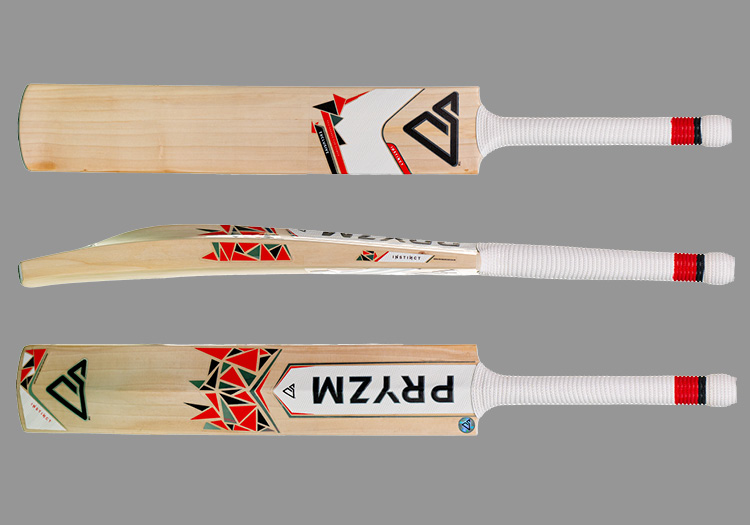 Deputy editor James Coyne – perhaps accustomed to earthier pleasures at his modest level of club cricket – was happy to accept the fact he was handling a behemoth, and was won over by the overwhelming results.
For a man accustomed to nicking and nurdling, it was a sheer pleasure to be presented with a massive bat with massive edges. Unlike some bats with humungous edges, these 36mm definitely did pack a punch too.
All in all, the Instinct Exclusive came in at just one decimal point below Pryzm's higher-end Pure Signature, which is no mean feat for a bat retailing at £170 cheaper.
With that in mind, this offering from Pryzm offered very fine value, and is more elegant than you'd expect a bat of this heft to be.
Initial impression: 7.3
Build quality: 7.4
Pick-up/feel: 7.1
Performance: 8.0
Overall score: 7.4
Please ensure all fields are completed before submitting your comment!