Bat review: Kookaburra Bubble 4.1
Kookaburra have gone full retro with the Bubble, taking us back to the late 1990s and early noughties with a design that split the crowd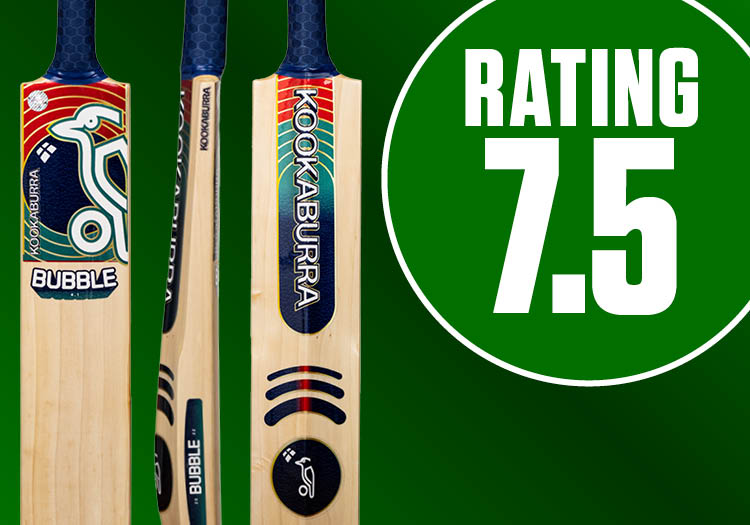 RRP: £225, Edges: 36mm, Weight: 2lb 8oz
Kookaburra have gone full retro with the Bubble, taking us back to the late 1990s and early noughties with a design that split the crowd.
For tester Nick, the stickers made it a personal favourite – he even gave its initial impression full marks.
Others were less impressed: Southern Vipers batter Georgia Adams felt the decoration was "kiddie", while tester Alex admitted he was also struggling with the design.
Adams described the overall experience as "pleasantly surprising" despite her aversion to its appearance. "It tactually performed well, with an even weight – I found it hard to mistime it."
Nick agreed, comparing it to another Australian export, golfer Jason Day, on the basis that its easy pickup encouraged a full bat-swing. "Yeah, I really like this one," he said.
"A great all-rounder with a fair bit of leeway. I just nailed each drive with it."
For tester Archie, it was a little too heavy despite its "good pickup" – he caveated that with his delight at its middle. "It just pings," he said. "It definitely goes."
In Charlie's words: "Just lovely. A great middle, toe and splice. No mistakes here."
Initial impression: 6.8
Build quality: 7.2
Pick-up/feel: 8.0
Performance: 8.0
Overall score: 7.5
Please ensure all fields are completed before submitting your comment!