Bat review: Gray-Nicolls Classic Players
The Classic Players is very much out of the Gray-Nicolls playbook: medium-sized edges and a medium weight make it easy to wield for shots straight back past the bowler
RRP: £300, Weight: 2lb 8.5oz, Edges: 36mm
You usually know what you're getting with Gray-Nicolls: high class willow, often seen in the hands of the game's heaviest run-scorers, from Shivnarine Chanderpaul to Alastair Cook to Babar Azam. You might even say that you expect a Gray-Nicolls user to be a specialist batsman.
And the look and build of their Classic Players was suitably impressive. This was reflected in an initial impression average of 8 from our range of testers. That's high.
The Classic Players is very much out of the Gray-Nicolls playbook: medium-sized edges and a medium weight make it easy to wield for shots straight back past the bowler. And with a £300 retail price tag, this is an investment, but not at the inaccessible end of the spectrum for many recreational cricketers.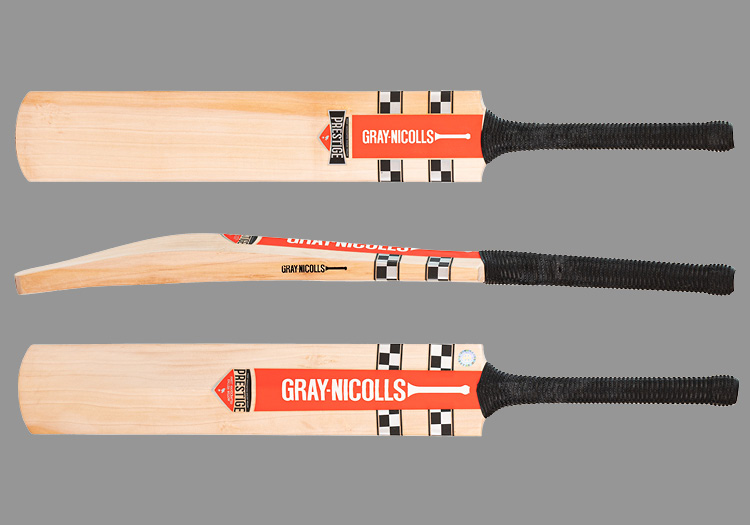 James Coyne - The Cricketer's deputy editor and tester on the day - particularly liked the classic look that ensures this blade lives up to the name.
However the astute pro Rikki Clarke noted that the grains were not quite as plentiful as on other bats, and he felt the profile of the cleft could have been better. Nick didn't like the round toe, either.
Both Rikki, the former England allrounder who was with The Cricketer on testing day, and Nick found the bat a little bottom-heavy, surprisingly so for a Gray-Nicolls.
However, while most of the testers found the weight paid off with a sumptuous middle, perhaps making this a better blade for someone who plays on club wickets that tend to keep low. Nick was the dissenter, saying he found it hard to locate the heart of the bat.
A matter of taste, this one.
Initial impression: 8
Build quality: 7.7
Pick-up/feel: 7.5
Performance: 7.5
Overall score: 7.7
Please ensure all fields are completed before submitting your comment!