Ted Dexter: A life truly well lived
SIMON HUGHES: He was a towering presence in the cricket world, and he leaves an enormous vacuum of ideas and vision and energy. His legacies are as powerful as his strokeplay was magnificent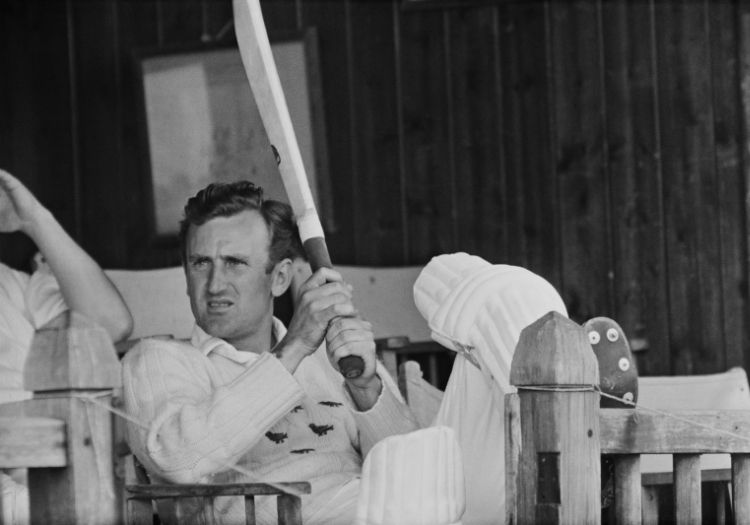 It is impossible to believe that Ted Dexter is dead. His handsome, statuesque physique, as well as his perennial spirit and vitality suggested he was destined for eternal life. He seemed invincible, immortal, like a god. He certainly batted like one. His ethos as a batsman was "to turn the tables on the bowler as quickly as possible" and he was addicted to speed throughout his action-packed life. His ownership of sports cars, racing bikes, racehorses, greyhounds and aeroplanes has been well documented.
He has had a massive influence on not just English cricket, but the world game. Not just as a batsman who showed how to tame the ferocious West Indies fast bowlers (his innings of 70 from 75 balls in the Lord's Test against the fearsome Hall and Griffith, taking the score from 2 for 1 to 102 for 2 is legendary) but more particularly as an innovator.
Effectively he invented short-form cricket. As England captain in the early Sixties, he became friendly with Bagnall Harvey, an impresario and players' agent who looked after Denis Compton's affairs. The county game had turned professional but crowds were dwindling rapidly and all the counties were in debt. The Gillette Cup knockout trophy – which Sussex, under Dexter's perspicacious captaincy (he pioneered the idea of bowling full with the field deep and straight) won in its first two years – was in its infancy. Nobody played on Sundays.
Harvey had a sponsor, Rothman's, interested in the idea of promoting regular Sunday afternoon matches, and the BBC interested in showing them, as long as play finished by 6pm. He couldn't guarantee this. "You can," Dexter said. "You limit the overs and restrict the run-ups."
So, he went away and wrote the rules. Out of that, the Rothman's International Cavaliers were born. They were like cricket's Harlem Globetrotters, almost a World XI touring the country entertaining full houses on a Sunday afternoon. The Cavaliers evolved into the 40-over Sunday League, then sponsored by John Player, which, for 20 years, effectively bankrolled the English game. It was the grandfather of Twenty20 cricket.
After retirement he ran a visionary PR business, conjuring up the Deloittes ratings – a computerised system for evaluating players "because," he explained not entirely in jest, "I was pissed off with Boycott always being top of the averages." It became the industry standard and most other player ranking systems have been based on it.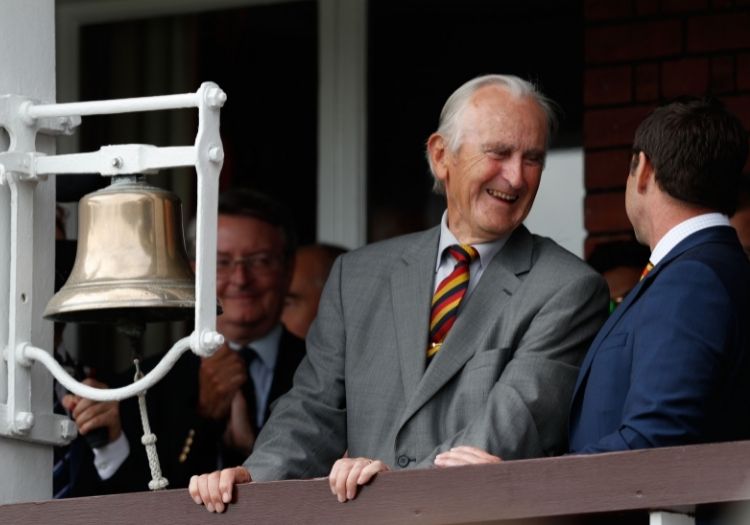 Ted Dexter has died at the age of 86
It was just after his retirement that I first met him aged 10. My family and his attended the same church in Ealing – where in future years he was obliged to put up with my ropey organ playing – and he always turned heads when he arrived in church with his beautiful wife Susan and gorgeous kids.
You couldn't fail to be impressed by his presence and his confidence in the indoor nets my father ran in Chiswick as he advised me on run-up and action and how to get batsmen out. He continued to advise me periodically through my career and was always on hand to throw an interesting idea into the mix, even on his occasional visits to the commentary box in his mid-70s.
Dexter was also famously a brilliant golfer who could easily have turned pro, and his amazing range of sporting skills, intriguing lifestyle and general deportment always had him compared to the legendary CB Fry who played football and cricket for England in the early 1900s and also held the world record for the long jump. The cricket historian H. S. Altham wrote of Fry that "he could, alike in form and feature, have stepped out of the frieze of the Parthenon". The same could be said of Dexter.
Interestingly he was actually born and brought up in Italy and in 2005 Keith Perry, then sports editor of the Daily Telegraph, suggested I took Dexter back to his birthplace to celebrate his 70th birthday. He jumped at the chance and so ensued a whistle stop tour of Milan, Lake Como, and the stunning Menaggio golf club, perched precariously on the side of a mountain, where he learnt the game.
Roger, a friend of his father's, taught him the rudiments of golf when he was about 10, round the back of Vila Lugarna, the family's magnificent summer house high above Lake Como. So began a lifetime's obsession and Dexter was often seen practising his swing on the cricket field. The Menaggio golf club, nearby, had fallen into disrepair. Ted, his brother and his father steadily reclaimed it after the war. "We saw it evolve hole by hole," he said as we took the winding lane up to the clubhouse.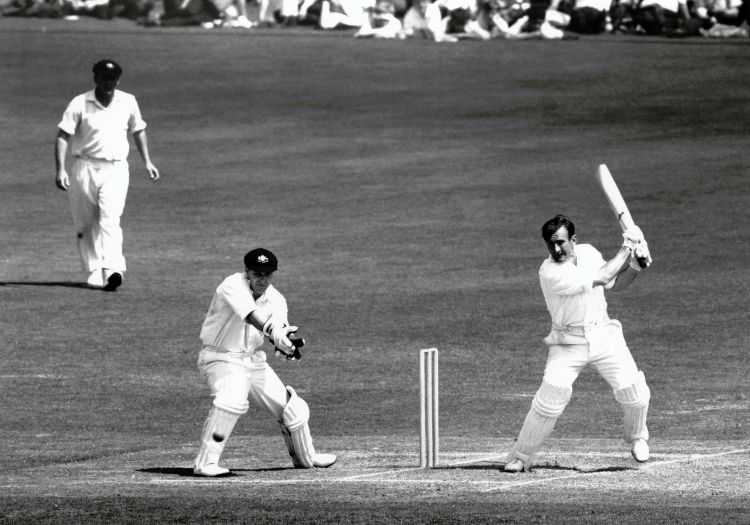 Dexter played 62 Tests, 30 of them as captain
The course was eventually bought by an Italian family in the Sixties and properly redeveloped. Enjoying panoramic views of the lake and mountains from every point, it is the most spectacular golf course I have ever seen. Dexter helped George Clooney become a member and he subsequently took the entire cast of Oceans 12 down to play it. Of course, on our visit Dexter, three wood in hand, couldn't resist having a hit. After a few practice swings on the very long, tight par three he unleashed the drive.
The ball soared through the air and landed 210 yards yonder, eight feet from the pin. He was one of those sportsmen – indeed men – who thrived on a challenge and invariably delivered. The higher the stakes the more inspired he became. He seemed to have almost celestial powers. He was a towering presence in the cricket world, and he leaves an enormous vacuum of ideas and vision and energy. It was truly a life well lived. His legacies are as powerful as his strokeplay was magnificent.
Special
|
England
|
1Banner
|
Please ensure all fields are completed before submitting your comment!