"She got me out of bed in those first 12 weeks": Warner thanks wife Candice for support during ban
David Warner made his first international century after returning from a ball-tampering suspension during Australia's victory over Pakistan and paid tribute to his family at the close of play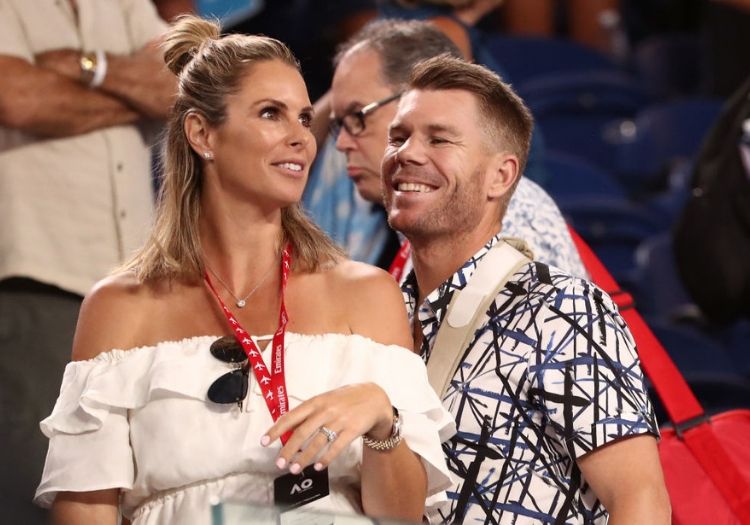 David Warner paid an emotional tribute to his family after hitting his first international hundred following his return from a 12-month ban for ball-tampering.
Warner's 107 was the bedrock on which Australia built a 41-run victory over Pakistan at Taunton on Wednesday, their third win of this Cricket World Cup.
It was a beautifully-paced innings on a tricky, two-paced track at the County Ground, which mixed calculated aggression and considerable self-discipline, and lacked much of the bold, brash strokeplay of the Warner of old.
That has been a common theme since the opener resumed his international career - he was observant and at times tentative in accumulating half-centuries against Afghanistan and India earlier in Australia's campaign - and some have put down that down to the introspection forced on him by his spell out of the national side.
Regardless, this was an important moment for both Warner the cricketer and Warner the man, and his outburst of emotion upon reaching three figures - that famous, fist-punching leap returning to the international arena for the first time since the Boxing Day Ashes Test in 2017 - proved it.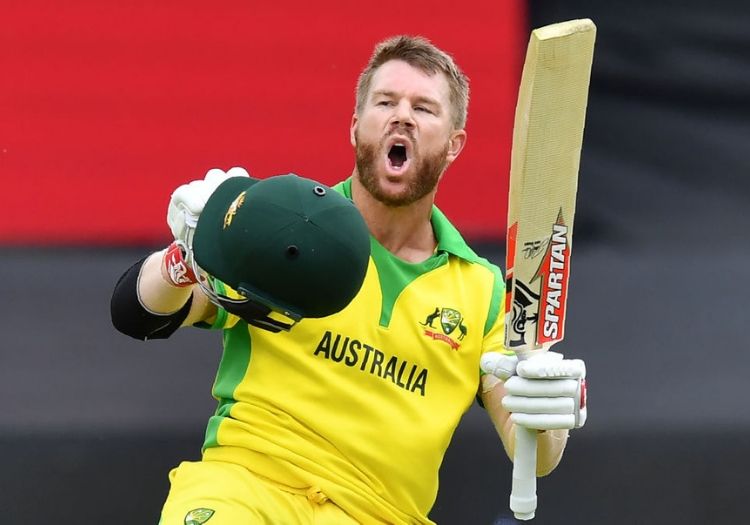 David Warner made a century against Pakistan on Wednesday
Afterwards, he spoke candidly about the impact of his wife Candice, and his two daughters Ivy Mae and Indy Rae, during his year in exile.
"I was always coming back to international cricket if selected. The thing that kept me going was my wife and my kids," he said.
"My wife is my rock. She's unbelievable. She's determined, disciplined, selfless. I hold a lot of credit to her.
"She got me out of bed a lot in those first 12 weeks, got me back running, training as hard as I could and preparing for the other formats I was playing in."
The whole Warner clan will be united in England this summer, with Candice due to arrive with the children this week.
"I'm really looking forward to seeing the kids and the wife," said Warner.
"We're fortunate enough to have our families away with us and we're going to be here for a while."
Warner conceded that, at times over the course of his 12-month suspension, he wondered whether he would ever get the chance to play for his country again, having been pinned as the primary villain in the plot to alter the condition of the ball during that Newlands Test.
However, his form in the shortest format - most notably a prolific stint with Sunrisers Hyderabad in this year's IPL - made his selection inevitable.
"There was always that going through my mind and that's what drove me to keep being as fit as I can, keep scoring as many runs as I can in the T20 tournaments I was playing in," he said.
"I knuckled down and trained my backside off, and I'm really grateful for the opportunity."
While Steve Smith and Cameron Bancroft both gave media interviews during their bans, Warner stayed silent.
"I was focused ahead. That was my own thing. I was focusing on playing the next game," he said.
"I didn't need to say anything. What was said was said in those press conferences and now it's about looking forward."
Wherever he goes in this World Cup, however, Warner seems unable to get away from his past.
There were exaggerated boos for him and Smith in Bristol during Australia's first game of the competition, while Virat Kohli had to plead with Indian supporters to ease off during the sides' meeting at The Oval on Sunday.
Warner, though, says he is deaf to the noise.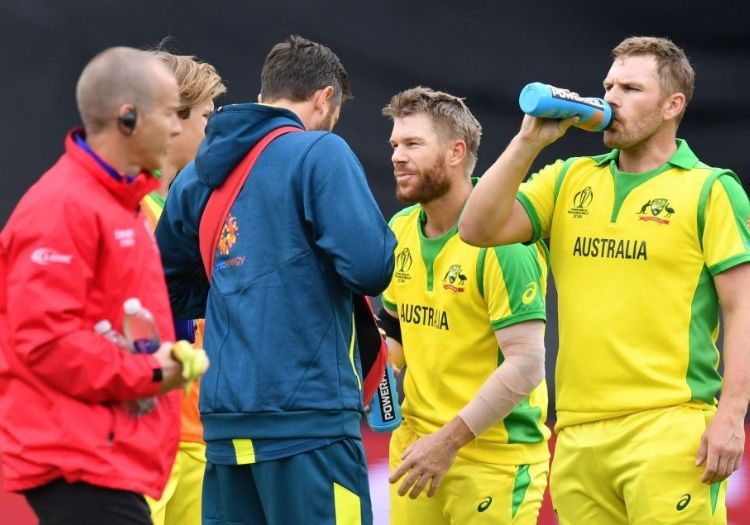 Warner has returned from a year-long ball-tampering ban
"We don't really hear that when we're out there," he said. "We're out there to do a job. For me that's trying to score runs and have energy in the field.
"It eggs us on a lot and makes us knuckle down and try to score more runs, if anything."
Score runs he has so far this World Cup - 255 in four innings.
"For us as a top four unit we always talk about trying to score hundreds. Personally it's a great thing, it's obviously been a long time coming," he said of his century against Pakistan.
"Against Afghanistan I felt in no rhythm. In the next game I got one that kicked off the wicket but it was a bit lazy.
"To come here and play that way was awesome."
But Warner was still not totally satisfied.
"It was a bit of a relief but I still felt a lot out there, 70 balls left to go and I feel responsible for the way we fell apart there," he said, referencing how Australia slumped from 242 for 3 to 307 all out following his departure.
He need not. This was Warner reminding us all that he is very much back, front and centre of the international game.
Our coverage of the ICC Cricket World Cup 2019 is brought to you in association with Cricket 19, the official video game of the Ashes. Order your copy now at Amazon.co.uk
Please ensure all fields are completed before submitting your comment!