Fifth Ashes Test in Perth has '50/50' chance of going ahead, says WACA chief executive
The series finale is scheduled to take place at the Perth Stadium between January 14 and January 18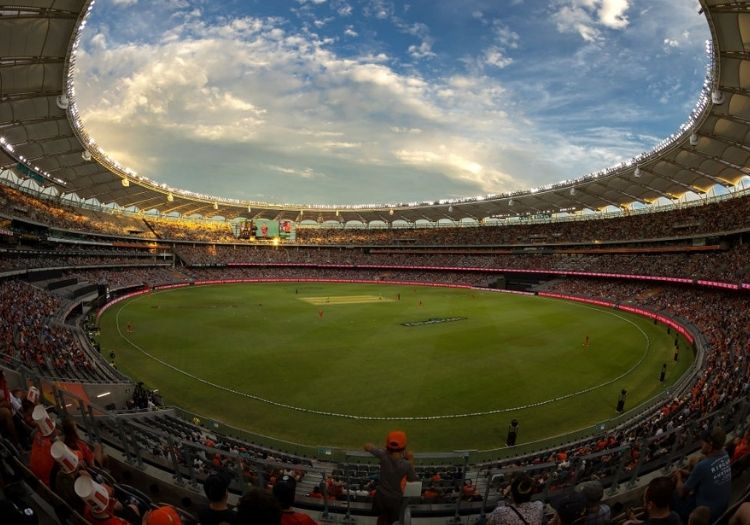 Perth is in doubt to host the fifth Ashes Test, with Western Australia Cricket Association chief executive Christina Matthews stating the match has a 50/50 chance of going ahead in the city.
The series finale is scheduled to take place at the Perth Stadium between January 14 and January 18.
However, Western Australia's strict Covid-19 policies and border rules mean WA Cricket would need an exemption from the state government to stage the match.
Speaking to ABC Radio's National Grandstand programme, Matthews said: "I'd probably say at the moment I'm 50/50. I'd gone as high as 97 per cent but I've gone back to 50/50. We'll wait and see. It's a matter of whether cricket can meet those demands or not. There's still being a lot of work done on getting the Test here.
"One of the difficulties for cricket is just the high level of technology that's needed around the broadcast and the number of people that are needed around the broadcast compared to an AFL [Australian Football League] broadcast. It's one thing getting the players in [but] it's another thing getting the people who have to broadcast."
If the fifth Test cannot be held in Perth, Tasmania – whose cricket association has already expressed an interest in hosting the match – appears to be the most likely alternative venue.
Our coverage of the Ashes is brought to you in association with Cricket 22
Please ensure all fields are completed before submitting your comment!