English cricket must address balance between red and white-ball formats, says James Anderson
GEORGE DOBELL: Test cricket's greatest fast-bowler will sign-off his Ashes career in Australia with a defeat but insists England still have plenty to play for in Sydney and Hobart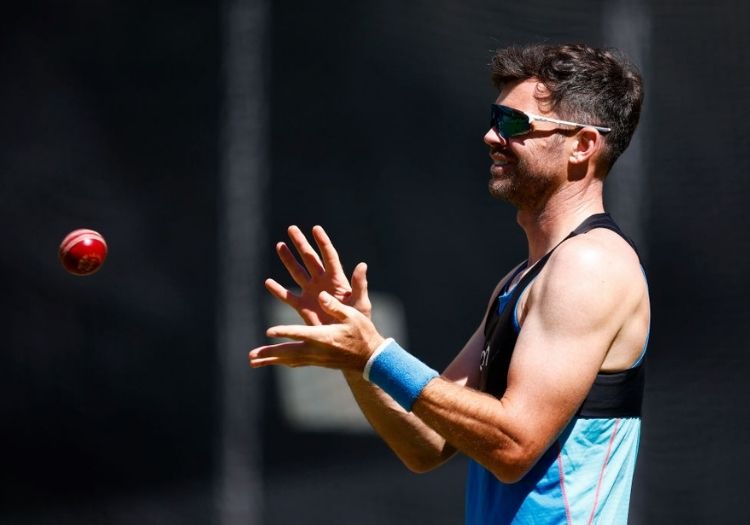 James Anderson has become the latest figure to suggest the balance between the red and white-ball games must be "redressed" if England are to improve their Test results.
While Anderson, who has enjoyed a long career encompassing some of the highs and lows of English cricket, does not believe there has been a deterioration in the standard of the domestic game but accepts "wickets aren't as good as they used to be" in the County Championship.
He also admits the prioritisation of white-ball cricket which followed the grim showing in the 2015 World Cup has "tipped" toward the limited-overs game and a correction is required to improve England's "inconsistent" results.
"There has been a big push towards white-ball cricket since 2015," Anderson said. "So I would like to think the balance between red and white-ball cricket is there going forward. Because I think that at the minute, it's tipped slightly towards the white ball. And it has done for the last few years.
"If you look at our performances in Test cricket over the last few years, they've been pretty inconsistent. Hopefully, we can redress that balance a little bit.
"I don't think the standard of Championship cricket is lower than it used to be. But there are more competitions to think about.
"Potentially the wickets aren't as good as they used to be. You see a lot more result pitches now in county cricket. Perhaps that's something we can think about in the future."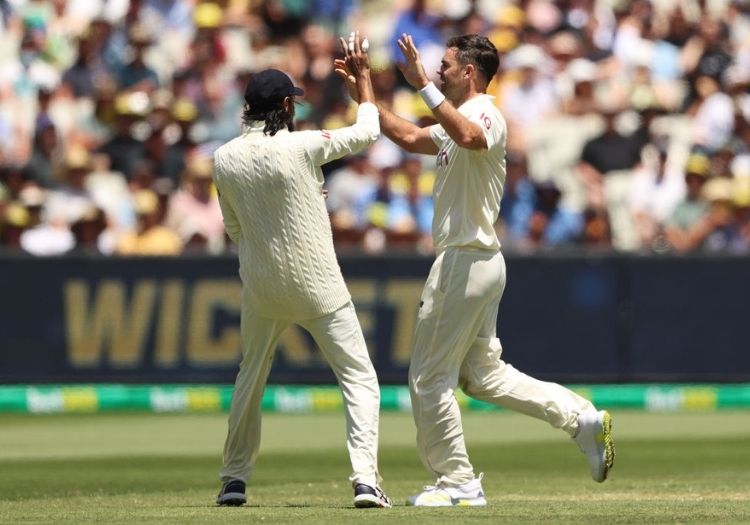 Anderson's performance in Melbourne was one of the fewer positives (Robert Cianflone/Getty Images)
Anderson was understandably deflated on Thursday (December 30) morning. Recognising that he was unlikely to make another Ashes tour – he is 39, after all – he must come to terms with his last taste of cricket in Australia being defeat.
"I didn't want that to be my last memory of Australia," he says ruefully. "So I came back here and… this is going to be it. I know I said it last time but… I would be extremely surprised if I was here in four years' time.
"We're 3-0 down in an Ashes series after some pretty poor performances so it's hard to not be flat.
"We honestly came here thinking we could win. We had that belief but it's completely taken away. We've been beaten by a very good team. Australia played brilliantly. And we've just not been able to cope with the pressure.
"It's not been my favourite tour, for sure. We're still fortunate we're getting to play cricket, but the last couple of years have not been ideal.
"It does test you. We've been really tested on and off the field this trip. We've not been able to put in performances. We've not coped with pressure particularly well. It's not been fun.
"The disappointment of this is that we know we can play so much better. We've just not been at the races. We've not been good enough.
"I genuinely thought we had a good chance when we came here. I thought we had the players to compete but it's clearly not gone to plan. It's just bitterly disappointing. The lads are pretty flat at the minute if I'm being brutally honest."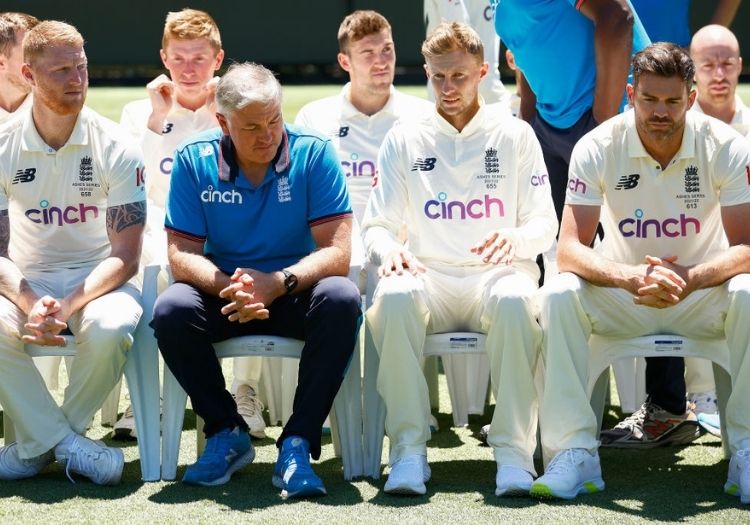 England will be without head coach Chris Silverwood in Sydney (Daniel Pockett/Getty Images)
England training was optional on Thursday. But, for the second day in succession, there was a decent turn-out of players. The three specialist seamers who played in Melbourne – Anderson, Ollie Robinson and Mark Wood – were all there, alongside several of the batters including Haseeb Hameed, Rory Burns, Zak Crawley and Ollie Pope.
What there wasn't is a great turn-out of coaches. Not through any lack of intent, it should be said.
Three of them – Chris Silverwood, Jeetan Patel and Jon Lewis – are isolating due to Covid and, until the current outbreak of the virus is contained, they are unable to bring anyone else in.
Once they are able to do so, the likes of Ian Bell, who is coaching with Hobart Hurricanes, could be called up to help with net sessions. Perhaps, had an extra coach been present, someone could have kept an eye on Robinson's front foot in the nets. He overstepped as often as he didn't in training.
England's entire tour party, numbering around 60 people, underwent a further round of PCR tests on Thursday morning. It would be foolish to speculate on the outcome, but it is fair to recognise a hint of trepidation over the results.
Three support staff (Lewis, the seam-bowling coach; Patel, the spin-bowling coach and Darren Veness, the strength and conditioning trainer) have now tested positive alongside four family members. Several others are isolating.
Either way, it seems the show will go on. Tom Harrison, the ECB CEO, who is in Melbourne at present, has made it very clear that abandoning another tour is not an option. If individuals decide they want out, they will be allowed to go, of course.
But Harrison is adamant that the five Tests will be played come what may. If support staff – particularly a doctor and physio - are required to boost the beleaguered tourists, they could be provided by Cricket Australia.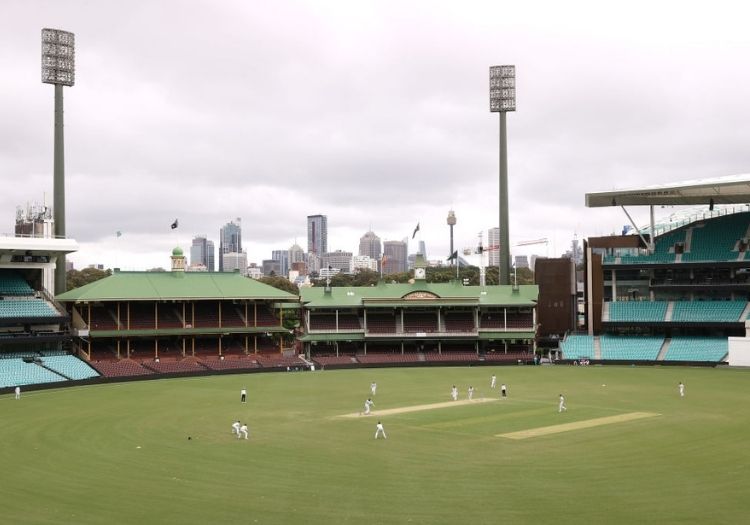 England still have plenty to play for in Sydney, insists Anderson (Mark Kolbe/Getty Images)
While the suspicion is that the rest of this series is being completed largely to satisfy the broadcast deals which keep the sport afloat, Anderson and co. insist there is plenty to play for even though the Ashes have gone. And maybe he has a point. There are certainly some careers on the line.
"We've just got to throw everything we can at the next two games," Anderson said. "I'm not saying we haven't so far: we have, we've just not been good enough. So we have to do all we can to put in better performances.
"We're aware we've got so much good support around the world, people are getting up the middle of the night to watch and we're gutted we're not performing for those people and giving them what they want to see. So that sort of frustration will give us the determination to try and move forward.
"Fortunately, we have a few days before the next Test. Once we get to Sydney, we can try and wipe the slate clean and focus on the next two games. There's still plenty to play for, not least trying to restore some pride.
"We've got points to play for in the World Test Championships as well, so it's not like they're two dead rubbers. We still want to win these games and show people how we can actually perform."
Our coverage of the Ashes is brought to you in association with Cricket 22
Please ensure all fields are completed before submitting your comment!