Michael Vaughan will not commentate on BT Sport's Ashes coverage but BBC return looms
Due to take the commentary feed from Fox Sports, the broadcaster feels it would "not be editorially appropriate" to carry the voice of the ex-England captain. A contingency plan including their own team is being considered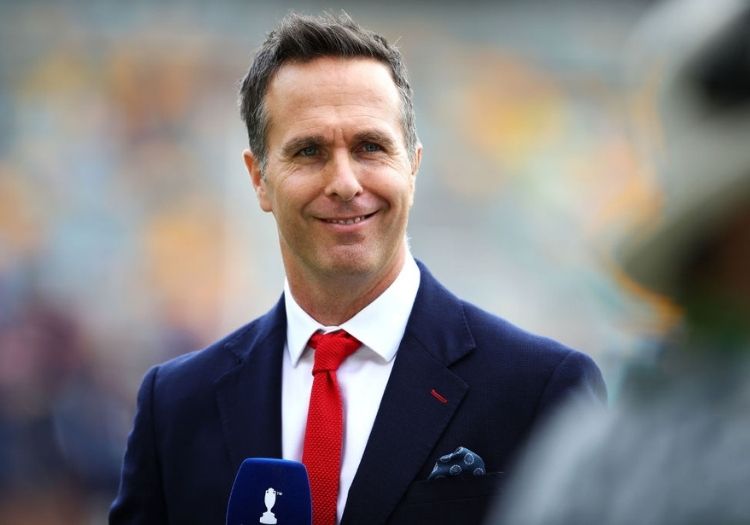 Michael Vaughan will be blocked out from BT Sport's Ashes coverage this winter.
Due to take the commentary feed from Fox Sports - on which the ex-England captain is due to appear - his voice will not be used during his stints on the mic.
The broadcaster believes showcasing Vaughan would "not be editorially appropriate" amid the ongoing racism scandal engulfing Yorkshire and English cricket.
BT are not sending a team to Australia but are considering putting together their own UK-based team to replace his sessions.
It follows BBC dropping 47-year-old from their own coverage of the series, which includes ball-by-ball commentary on Test Match Special.
Confirmation Vaughan would not be part of either the TMS team or BT's output came after he was named as part of the report into institutional racism at Yorkshire.
Azeem Rafiq alleges he directed the comment "too many of you lot, we need to do something about it," towards a group of Asian players before a match against Nottinghamshire in 2009. He denies the charge.
Due to the racism scandal in English cricket remaining a central part of the news agenda, the BBC felt it would "represents a conflict of interest" for Vaughan to have "a role in our Ashes team or wider coverage of the sport at the moment".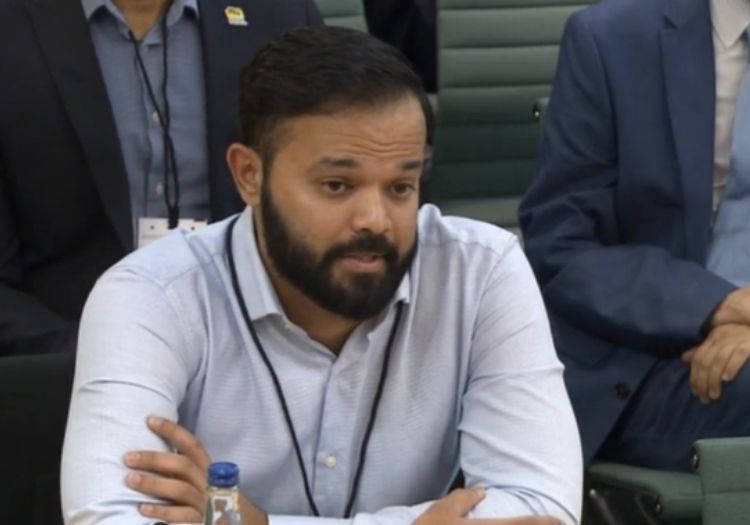 Vaughan was among whose behaviour was raised by Rafiq in his witness statement (DCMS)
However, talks between the broadcaster and Vaughan have been ongoing and a return to the airwaves looks likely in 2022.
"We're in regular contact with Michael and have had positive conversations with him in recent days," a BBC spokesperson said.
"Our contributors are required to talk about relevant issues, so Michael's involvement in a story of such significance means it's not possible for him to be part of our Ashes coverage or wider cricket coverage at the moment.
"We're pleased with how our conversations are going and expect to work with Michael again in the future. He remains on contract to the BBC."
Vaughan has been a regular on the TMS team since his retirement from professional cricket in 2009.
More recently, he led the coverage of The Hundred alongside Phil Tufnell as domestic cricket made a welcome return to free-to-air TV.
Though not part of the BBC's coverage over the coming months, he will appear as part of the Fox Sports team - which includes Shane Warne and Adam Gilchrist - in Australia.
After winning the UK rights to show the five Tests between Australia and England, BT were due to take the commentary from the broadcaster at the ground.
And while that arrangement will continue they are planning to put together their own team during Vaughan's stints.
"As a result of Covid and travel restrictions, BT Sport had made the decision to take our commentary feed from the Australian host broadcaster," a statement read.
"The recent report presented to UK Parliament uncovering institutional racism within cricket and specifically Yorkshire County Cricket Club is extremely disappointing and a concern for all.
"Given these recent events and the controversy with the situation we have taken the decision that including Michael Vaughan within our Ashes coverage would not be editorially appropriate or fit with BT Sport's value.
"We are still finalising plans but we are assessing the option of taking a hybrid approach, using Fox commentary where possible with the aim of putting our own commentary team in place if necessary."
Vaughan's role over the coming months has been complicated by his departure to Australia having been delayed by a positive Covid-19 test. The first Test is scheduled to start on December 8 at The Gabba.
Our coverage of the Ashes is brought to you in association with Cricket 22
RELATED STORIES (app opens in external window)
Michael Vaughan reveals he is named in Azeem Rafiq report
Michael Vaughan pulled from BBC radio show for editorial reasons
Please ensure all fields are completed before submitting your comment!