WORLD CUP MOMENTS No.16: Freddie takes centre stage at Oval with Imagine Dragons cover
There's something quite surreal about it all – a cover of Imagine Dragons' On Top of the World just being belted out as this flash-mob of cricket fans laid siege on The Oval, all led by Flintoff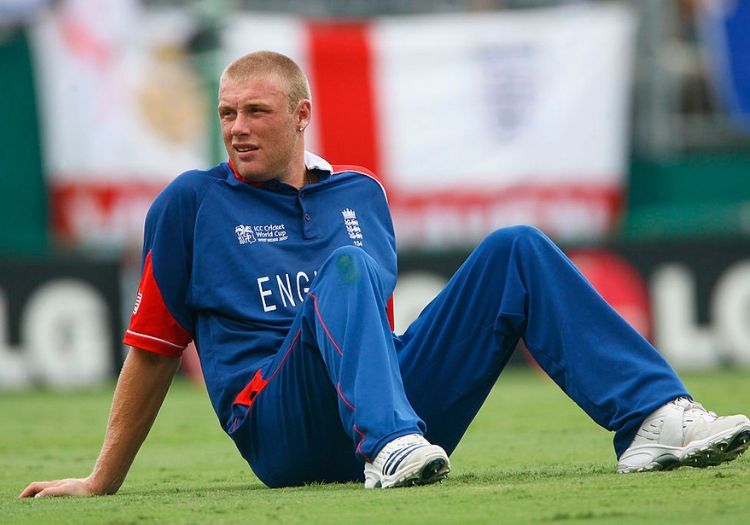 There is little that Andrew Flintoff hasn't done since retiring from international cricket as only he could, running out Ricky Ponting from mid-on to set England on their way to regaining the Ashes.
A decade on, Flintoff is set to become the new co-presenter of Top Gear, having briefly embarked on a professional boxing career, as well as enjoying successful stints in panel shows and pantomime. He has shown himself as an adept Elvis impersonator, while he hosted his own programme, driving a van around Australia and cooking food.
So, in a sense, when the ICC launched its promotional video last year ahead of the upcoming World Cup ticket ballot and had Flintoff centre-stage, it should have been of little surprise.
And then he started singing. And then he started strutting through the streets of London. Kumar Sangakkara appeared at one point; so too did Charlotte Edwards. We even get treated to a second or two of Phil Tufnell. Greg James popped in as well, which did make some sense.
And then there was a choral army of fans behind him – Australians in cork-hats, Indians, South Africans, Pakistanis flying their flags. There was a man with a trumpet – there's always a man with a trumpet.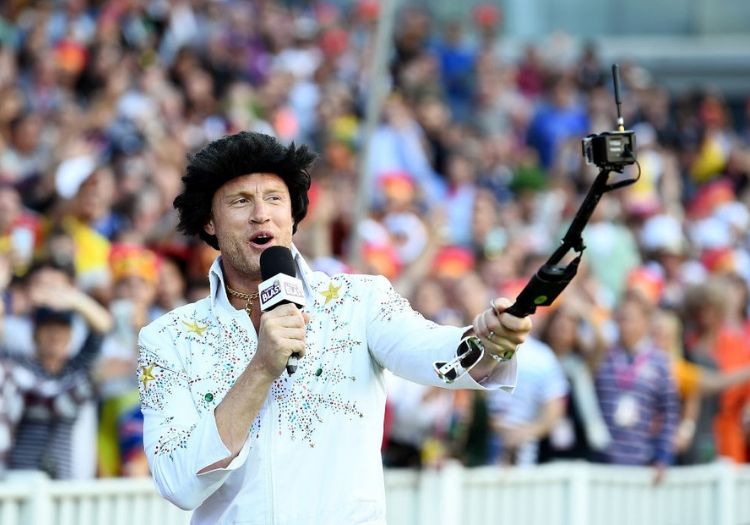 Flintoff has gone on to become a highly successful television personality.
There's something quite surreal about it all – a cover of Imagine Dragons' On Top of the World just being belted out as this flash-mob of cricket fans laid siege on The Oval.
Rarely has anything had such a fitting frontman as Andrew 'Freddie' Flintoff; a genuine great of the English game who, one way or another, has made such a seamless transition from cricketer to television personality. It is worlds away from his low point as an international cricketer – when he was sacked as England's vice-captain during the 2007 World Cup after falling off a pedalo.
Yet, in this era of paywalled cricket, where many of England's current stars – Ben Stokes, Jos Buttler, Joe Root et al. – have never appeared live on free-to-air television, it is not outlandish to suggest that Flintoff may well be the most well-known name in English cricket to this generation of youngsters.
And that, quite probably, is because he's pretty good at all of it. He's natural, he's funny, he's entirely the right man to be leading a diverse group of fans through the Oval's gates and into the ground. He's so good that the video works.
And in something as potentially cringeworthy as that, you won't get any greater praise.
Our coverage of the ICC Cricket World Cup 2019 is brought to you in association with Cricket 19, the official video game of the Ashes. Pre-order your copy now at Amazon.co.uk
Please ensure all fields are completed before submitting your comment!