WORLD CUP MOMENTS - No.38: Brian Lara send-off falls flat
The West Indies legend bows out in a dead-rubber against England in Bridgetown at the end of the 2007 tournament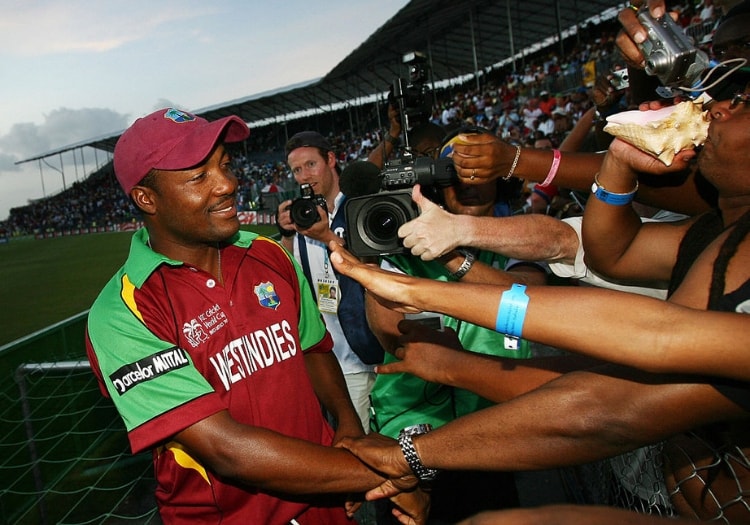 Elite sport is cruel. It offers little room for sentiment, fairytales or glamour. Brian Lara had a fair share of all three during his 27-year-old international career, though his final appearance failed to fall into any of those categories.
A flamboyant batsman who accumulated 145 centuries in all forms of cricket, the Trinidad national had plenty of days in the sun. Indeed, in an era where players have traded diligence for expensiveness, Lara truly was a fusion of these two necessary skills.
Despite being a specialist in the longest form, it would be in the one-day arena where Lara chose to finally end his international career. A World Cup on home turf would permit his dedicated fanbase the chance to give him a deserved send-off.
Furthermore, it would give West Indies cricket a moment to cherish during a tournament where they were expected to be cannon fodder. Ranked eighth in the ODI standings, of the sides to gain automatic entry only Bangladesh and Zimbabwe lay below them.
Lara's contribution to the sport was not lost on England
Coming into the tournament, Lara had not scored a 50-over century for his country for over three years. Though back as skipper for a third spell, he was no longer the main man in the batting line-up. Chris Gayle, Shivnarine Chanderpaul and Marlon Samuels had picked up the baton.
That status was reflected in Lara's early contributions in the tournament. Wins over Pakistan and Zimbabwe included efforts of 37 and 44 not out, but he was not required in the eight-wicket success over Ireland.
Progress to the Super Six ensured the Lara party would continue but he was found out when the standard of the opponent ratcheted up.
His best score of the competition came in the defeat to eventual winners Australia but despite the knock's resilient qualities it lacked the punch to get the Windies over the line. The pursuit of an unlikely 323 to win fell over a hundred runs short.
Defeat triggered a run of four straight losses which ended hopes of a semi-final place. Lara's penultimate innings came in the win over Bangladesh, which by this stage proved to be inconsequential.
It ensured that Lara's career would come to an end in the shadows, in a dead-rubber against England as the Super Six stage came to a close. Days before the last four would take centre-stage a match played in desperate circumstances would provide the warm-up act.
Without the uncertainty of a knock-out game, Windies fans could at the very least be assured that the game in Bridgetown would be Lara's final bow. Many of the locals who had previously been priced out of matches by the ICC, forced their way to the front row.
Though tributes to the left-hander were hardly flowing in the build-up.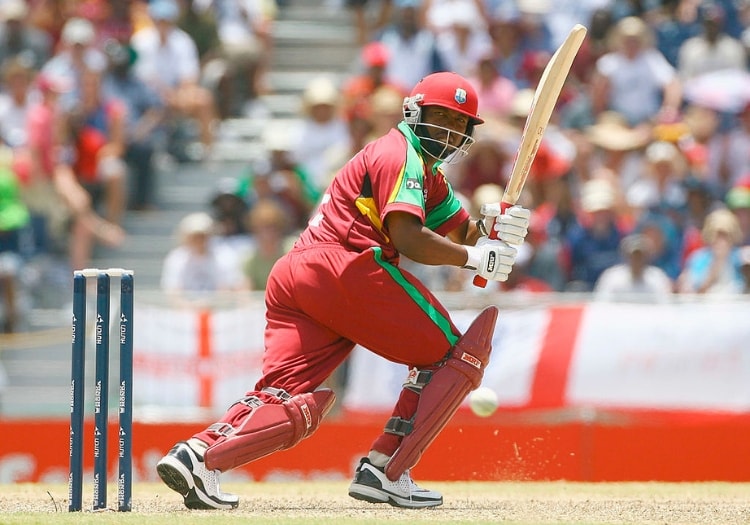 Lara showed shades of his best form early on
Michael Holding insisted Lara had "stayed on longer than he should have" while Joel Garner stated that "a captain can only by judged by his success record and that's not good in his case".
Prior to the game, only five other players had ended their ODI careers with a century - and there was little to suggest Lara would join those numbers.
Given a guard-of-honour on his way to the field at 168 for 2, Lara's final stand lasted just 17 balls and 39 minutes. After three breezy boundaries, his career came to a close riddled in humiliation.
Samuels, who would later go to a half-century, poked the ball to mid-on but abandoned his run, leaving Lara half-way down the track and stranded. Kevin Pietersen had the infamous honour of completing the unsatisfactory run-out for 18.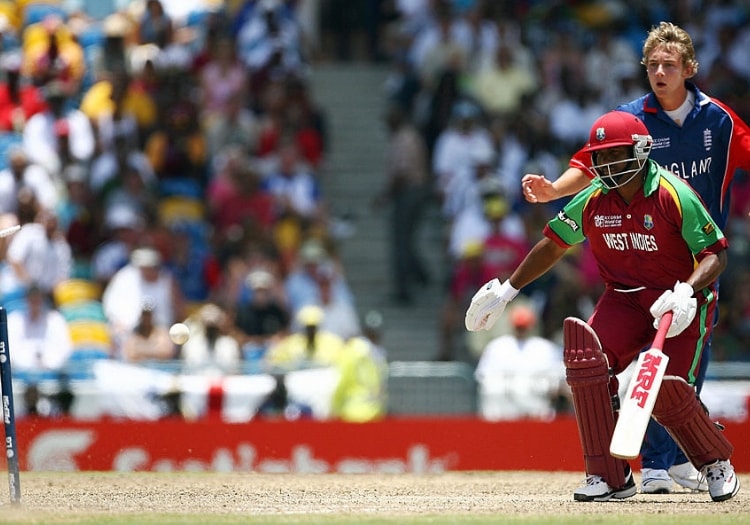 But the innings would end in humiliating circumstances
Raising his bat to all corners of the Kensington Oval, it was hard not to feel that Lara's international career should had ended if not many years earlier, certainly many months. Though few in Barbados would have indulged such cynicism.
It said much about the direction global cricket and the Windies themselves were moving that the hosts put on their highest score of the tournament - 300 all out - yet didn't require a worthwhile contribution from their departing captain.
In the end, Lara was not even able to depart on a winning note, with England claiming a thrilling one-wicket win, as Stuart Broad hit the winning runs with a ball to spare.
Few would claim that Lara deserved such a mediocre end to life in the global spotlight, but there was something fitting about the way a rapidly declining career did come to a close. A sport which had treated him so well finally bitten back.
Please ensure all fields are completed before submitting your comment!