Nigeria youngsters make World Cup debut after dominating Africas qualification process
UNDER-19 CRICKET WORLD CUP PREVIEW - NIGERIA: Sylvester Okpe's side is the first from their country to appear at a global ICC event, and if the qualifiers are anything to go by then they won't be the last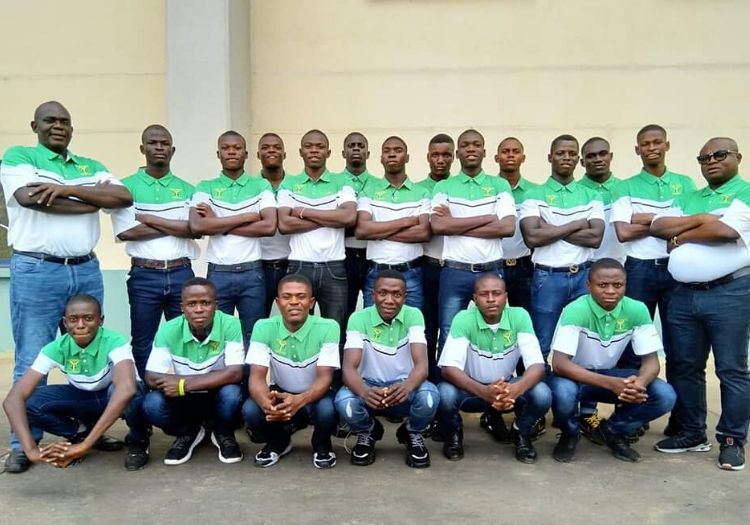 Coach: Uthe Ogbimi
Captain: Sylvester Okpe
Last time: DNQ
Previous best: First time
Key players
Sylvester Okpe: One of two men in the side with experience of a high-level international tournament, having featured in the Nigeria senior team during October's last-minute trip to Abu Dhabi for the T20 World Cup Qualifier.
Though the side went winless in Group B, Okpe will have picked up invaluable experience as the team's vice-captain, and he earned that responsibility after captaining the Under-19 outfit through two rounds of World Cup qualification, taking a team-best nine wickets at 7.22 with his off-spinners in the Division One event in Namibia.
Peter Aho: The seam-bowling allrounder – nicknamed Archer for his bouncers in the nets – was Nigeria's star throughout the qualifying process, claiming 16 wickets at 5.50 apiece in the Division Two tournament in South Africa in 2018 before being the man to hit the winning runs against Sierra Leone in March that secured the country's first World Cup trip.
He cites Andrew Flintoff and Ben Stokes as inspirational figures – "[they] never give up until the job is done" – and will be eager to rise to the biggest occasion in his country's cricketing history.
Elijah Olayeye: When Olaleye carried his bat for an unbeaten 110 against Tanzania to all but confirm Nigeria's place at this year's tournament – a match in which his teammates combined for 88 runs at the other end – it was not his first outing against the country in international cricket.
That had come at the World Cricket League qualifier two years prior, where the Joe Root fan had been sent out to open against them for the senior men's side alongside fellow 15-year-old (and this squad's wicketkeeper) Sulaimon Runsewe.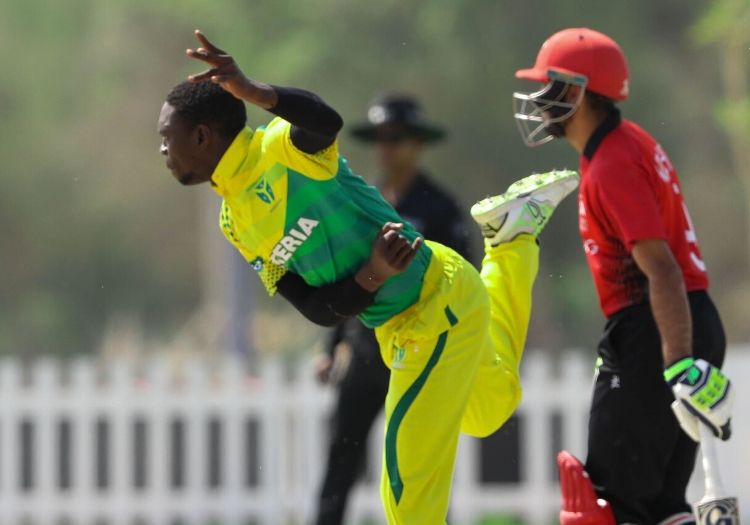 Sylvester Okpe is also the vice-captain of Nigeria's senior national side
Strengths
The Junior Yellow Greens are the only side to have gone through two qualifying tournaments to get here, having progressed through Africa Division Two in August 2018 – a tournament played on several of the same grounds being used for this World Cup – to even get a shot in the main Qualifier in Windhoek in March, where they saw off Kenya and Namibia in successive days.
As one of two sides making their World Cup debut this year, any opponents regarding the Nigerians as a mysterious unknown quantity could well be in for a stark wake-up call.
Weaknesses
The debuting side is thus far untested against opponents of the calibre they will face in South Africa – Australia, West Indies and England are the three teams they face in Group B – so chances of a top placing are likely very slim.
Captain Sylvester Okpe and wicketkeeper Sulaimon Runsewe are the only men who have experience at anything close to this level having featured in the T20 World Cup Qualifer in October, and their responsibility for a young squad will be immense.
Squad
Sylvester Okpe (c), Taiwo Mohammed (vc), Jimoh Abdulrahman, Abdulrasheed Abolarin, Peter Aho, Miracle Akhigbe, Isiaka Audu, Emmanuel Boniface, Isaac Danladi, Miracle Ikaige, Akhere Iselele, Samuel Mba, Elijah Olaleye, Sulaimon Runsewe (wk), Ifeanyi Uboh
Fixtures
Monday, January 20: Australia v Nigeria (Country Club B Field, Kimberley)
Thursday, January 23: West Indies v Nigeria (Country Club B Field)
Saturday, January 25: England v Nigeria (De Beers Diamond Oval, Kimberley)
Top image: Nigerian Cricket Federation
Please ensure all fields are completed before submitting your comment!