Youthful Japan Under-19 side look to surprise in maiden World Cup appearance
UNDER-19 CRICKET WORLD CUP PREVIEW - JAPAN: The country's first side to qualify for a global ICC event faces stiff opposition but offer an exciting new story to the global game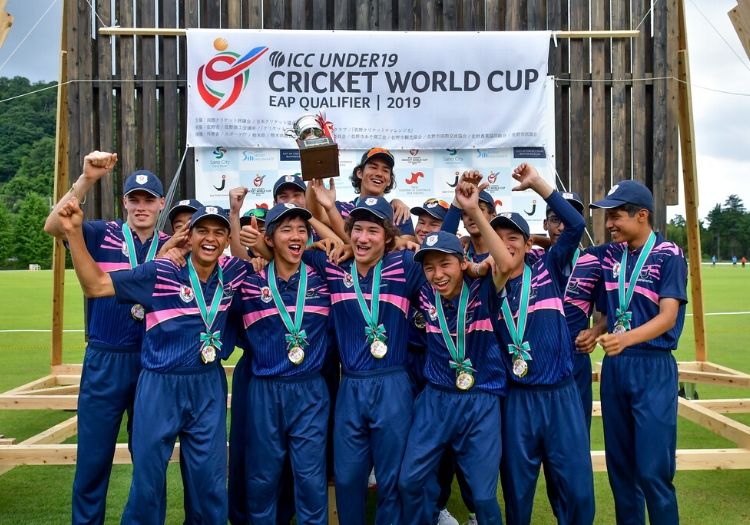 Coach: Dhugal Bedingfield
Captain: Marcus Thurgate
Last time: DNQ
Previous best: First time
Key players
Yugandhar Retharekar: The off-spinner was Japan's leading bowler in last summer's East Asia Pacific qualifier, tallying eight wickets at a tournament-leading average of just 4.25 each. That included a return of 5.2-2-18-5 against Fiji, who had previously represented the region at the 2016 tournament, and he becomes one of eight 16-year-olds to make the country's final 15.
Marcus Thurgate: Japan's captain, wicketkeeper and most senior player is likely to be critical to his side's success, having first represented the men's national side in November 2016. Thurgate – alongside younger brother Ashley – is one of nine players in the 15-man squad to play for the Chiba My-Ys Cricket Club that was founded by his parents a decade ago, and he finished 2019's national Under-19 competition as the second-highest scorer with an average of 66.00 and his runs coming at a vicious strike-rate of 181.65.
Neel Date: An all-round threat, Date was one of only two players to rank in the top 10 for runs and wickets in last year's domestic Under-19 League. He is most typically found opening the innings with the bat, and has experienced a fruitful start to 2020 during his side's pre-tournament warm-up games in Australia, including two wickets and a run-a-ball 45 to seal a four run win over Sandate & Redcliffe Taverners.
Strengths
This is Japan's first time sending a team to any ICC global event, and a youthful outfit – 11 of whom will remain eligible to play in the tournament in 2022 – will learn immeasurably from opening group games against established Test nations in India, New Zealand and Sri Lanka. Opponents of this stature may well underestimate the abilities of the mysterious young side ahead of them, and Dhugal Bedingfield's outfit will be keen to demonstrate their abilities and justify their country's place on cricket's global stage.
Weaknesses
Japan's path to qualification was significantly smoothed by Papua New Guinea forfeiting their final game of the East Asia Pacific qualifier after 11 members of their squad were suspended for disciplinary reasons. PNG had previously qualified for the tournament on eight occasions, while Japan had won just one of 11 qualifier matches before their appearance at 2019's event. Though the very fact Japan have the opportunity to demonstrate their cricketing talents is something that must be celebrated, a successful World Cup debut will realistically be one that does not finish with a wooden spoon.
Squad
Marcus Thurgate (c/wk), Neel Date (vc), Max Clements, Tushar Chaturvedi, Ishaan Fartyal, Sora Ichiki, Leon Mehlig, Masato Morita, Shu Noguchi, Kento Ota-Dobell, Yugandhar Retharekar, Debashish Sahoo, Reiji Suto, Kazumasa Takahashi, Ashley Thurgate
Fixtures
Saturday, January 18: New Zealand v Japan (Absa Puk Oval, Potchefstroom)
Tuesday, January 21: India v Japan (Mangaung Oval, Bloemfontein)
Saturday, January 25: Sri Lanka v Japan (Absa Puk Oval)
Image: Japan Cricket Association
Please ensure all fields are completed before submitting your comment!