The worst glove-pump ever! Azhar Ali run out in bizarre fashion against Australia
Azhar Ali was left red-faced after after a bizarre dismissal during the third day's play against Australia in Abu Dhabi, as Tim Paine whipped off the bails while he was stood in the middle of the pitch having a chinwag with his team-mate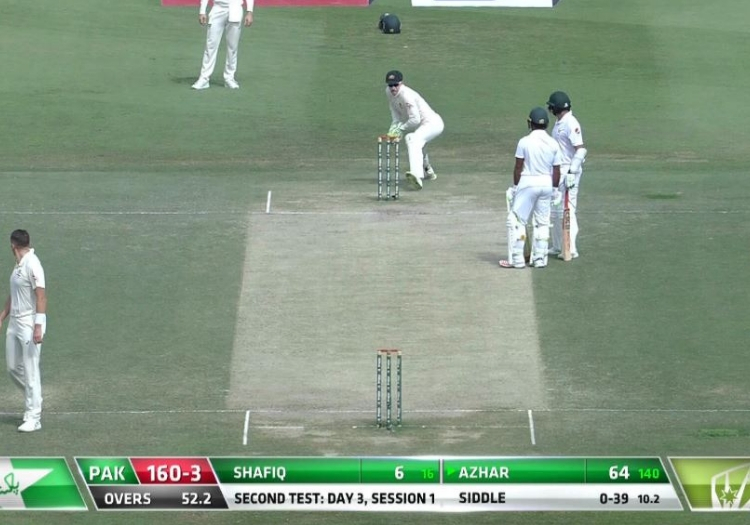 Have you ever seen a more comical run out than this in elite cricket?
Azhar Ali was left red-faced after after a bizarre dismissal during the third day's play in the second Test against Australia in Abu Dhabi, when Tim Paine whipped off the bails while he was stood in the middle of the pitch having a chinwag with his team-mate.
The extraordinary moment took place when Azhar, when well set on 64, drove the ball through gully and presumed it was on its way to the rope.
Without the Pakistani pair noticing, however, it came to rest just shy of the boundary and was collected by Mitchell Starc.
While he turned and returned the ball to his captain, Paine, the two batsmen were merrily glove-pumping halfway down the wicket.
Azhar could only turn in shock to see Paine removing the bails to send him on his way.