A long wait for some cricket... the numbers behind New Zealand's barren fixture list
A lot has happened since the Blackcaps played a competitive game. Roughly 76.68million babies have been born, while US president Donald Trump has made an estimated 1,619 public falsehoods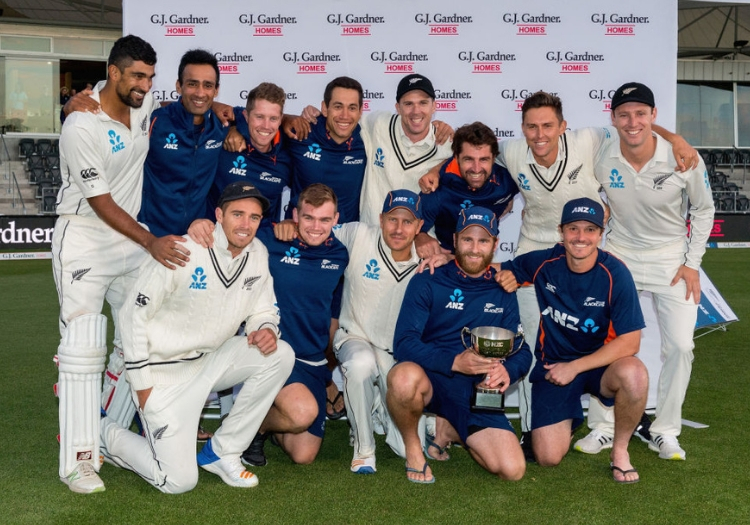 It had been a long old time since New Zealand's men last made an appearance in international cricket.
The Blackcaps took on Pakistan in a T20 clash in the UAE on Wednesday, having last played a game on April 2 - the final day of the second Test against England at the Hagley Oval in Christchurch.
Since then 213 days passed without the Kiwis taking to the field, that's 5,112 hours or more than 58 per cent of the year - an astonishing barren spell in the modern cricketing climate.
A lot has happened in the interim.
New Zealand have lost one coach (Mike Hesson, who resigned in July and has since reappeared at Kings XI Punjab) and signed another in the shape of Gary Stead.
Mitchell Santner, meanwhile, was ruled out for nine months in mid-March after damaging his knee and Wednesday's match is the first international the allrounder has missed in white-ball cricket.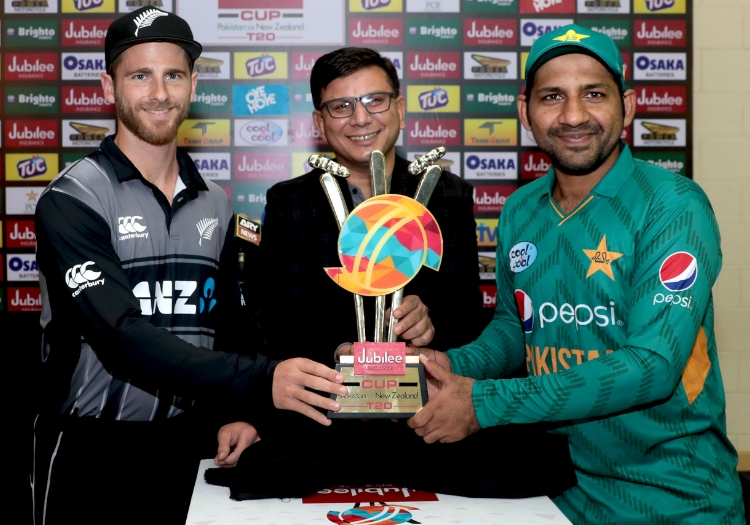 Pakistan and New Zealand meet in a T20 on Wednesday
In the period the Blackcaps were dormant, India played 27 times (eight Tests, 13 one-day internationals, five T20s and something which they claimed to be a tour game in Chelmsford), with Virat Kohli hitting 1,507 international runs including six centuries.
Megan Markle found time to get both married and pregnant, while Brazil, Australia, Malaysia, Cuba and Pakistan all voted in new leaders.
Roughly 76.68million babies were born, while US president Donald Trump made an estimated 1,619 public falsehoods and, according to the Office for National Statistics, around 35 people in the UK have been hit by lightning.
No wonder, then, that the Blackcaps were itching to get back into the action.
"It's a big challenge, especially in these conditions and with a few guys coming straight out of winter and not playing a lot of cricket. Obviously those are excuses. We're going to play our brand of cricket and hopefully it's good enough on the day," allrounder Colin Munro said.
"Everyone is coming in with a little bit of confidence. Even Corey [Anderson] who hasn't played for the Black Caps for a while did really well for Somerset this year. The guys who've gone overseas and played have done pretty well. Everyone is chomping at the bit and ready to go."