Stress fracture rules Joe Leach out for the remainder of the 2018 season
Scans revealed the extent of the Worcestershire skipper's injury after complaining of soreness during a One-Day Cup fixture against Warwickshire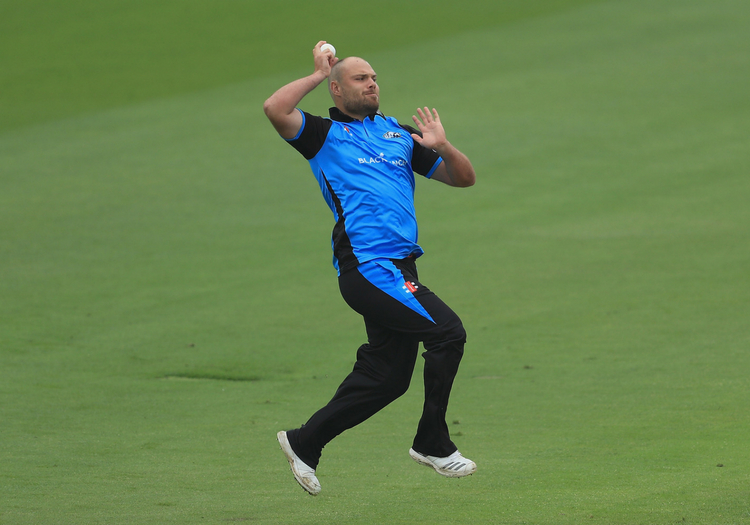 Worcestershire have suffered a major injury blow with captain Joe Leach being ruled out for the remainder of the 2018 summer with a stress fracture.
Scans revealed the extent of the Worcestershire skipper's injury after complaining of soreness during a One-Day Cup fixture against Warwickshire.
The captain's absence further depletes their ranks after having Josh Tongue ruled out of action for two and a half months with a metatarsal injury.
Worcestershire Head Of Sports Science and Medicine, Ben Davies, confirmed: "Joe felt some soreness during the Warwickshire game and an MRI scan on Friday showed inflammation around the l5 region of the lumbar spine.
"He then had a CT scan on Tuesday which unfortunately showed a stress fracture in that region and he will miss the rest of the season.
"It will now be a case of resting and then rehab for Joe with the aim of making a complete recovery."
Head coach Kevin Sharp said the rest of the squad must "stand up and be counted".
"It is a big blow and Joe is gutted and quite upset at the minute. He has played such a major part for the club over the last few years", said Sharp.
"It is life. Bowling is a very physical job. Joe has had very few injuries but very rarely do bowlers go through their career without some sort of injury.
"We now have to regroup a bit. We have lost our captain for the rest of the season and we will have a think about things and sort that out over the next week.
"The lads will also be gutted but there is a great spirit in this squad and they will want to do it for Joe on Sunday.
"It means there will be an opening for others that might not have had an opportunity. We want the lads to stand up and be counted – and I'm sure they will."