Somerset sign Jack Brooks on three-year deal as change continues at Yorkshire
The 34-year-old, who was an integral part of Yorkshire's title-winning sides in 2014 and 2015, will move to Taunton at the end of the current season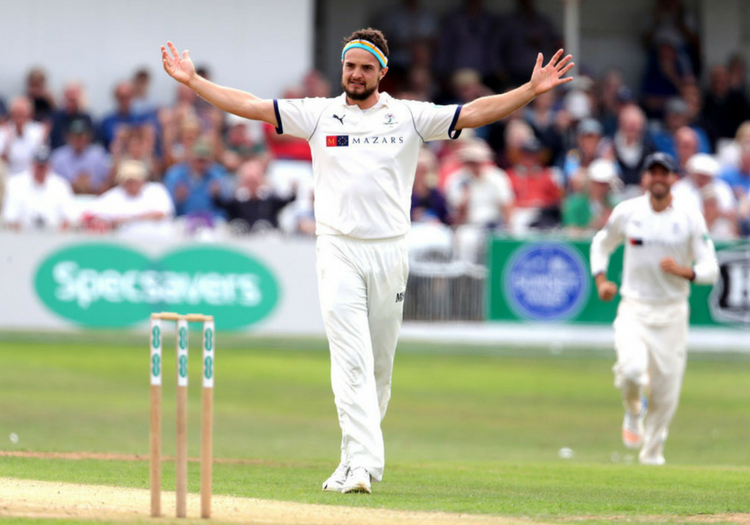 Jack Brooks becomes the latest man to leave Headingley
Somerset have signed bowler Jack Brooks from Yorkshire on a deal that runs until the end of the 2021 season.
The 34-year-old, who was an integral part of Yorkshire's title-winning sides in 2014 and 2015, will move to Taunton at the end of the current season.
Brooks, known for his trademark headband and wicket celebrations, has taken 132 wickets at an average of 22 for the White Rose while his time at Headingley saw him earn the call-up to the England Lions, however he has never received full honours at international level.
While Yorkshire offered the fast-bowler a new two-year contract with an extension pending review, Somerset's three year contract swung the decision.
Brooks told Yorkshire's official website: "With a genuine tear in my eye and heavy heart I will leave Yorkshire at the end of the season. It's been a rather surreal journey, I've had some incredible times here and made some lifelong close friends.
"If I'm remembered at all for representing the club with a smile on my face, some passion and being a small cog in a well-oiled Yorkshire Cricket machine during our back to back Championships in 2014 and 2015 then that's good enough for me.
Brooks continued: "I'd like to thank everyone involved at the club who have made this Oxfordshire villager's time at Headingley and Scarborough so enjoyable both on and off the pitch, and also so very welcoming to my family.
"Thank you to all the fantastic supporters who have been so kind to me and taken me as one of your own for the past six years, it really does mean a huge amount to me."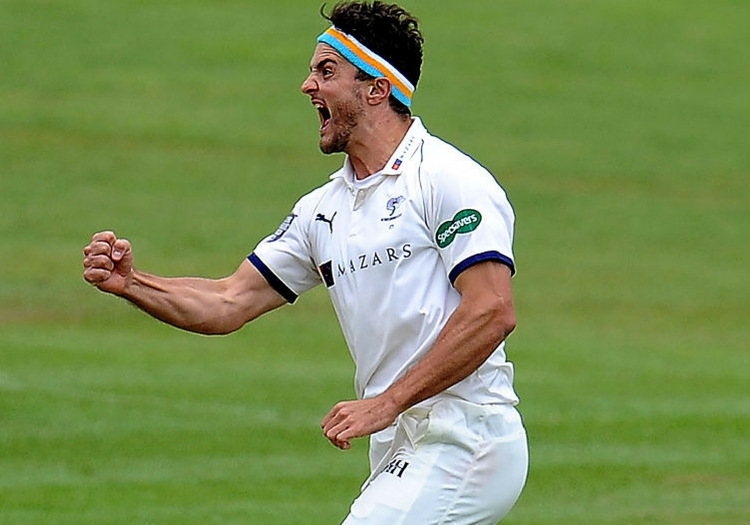 The bowler has taken 132 wickets for the White Rose and been an integral part of the side
On the transfer, Somerset director of cricket Andy Hurry told Somerset County Gazette: "We are delighted that we have secured a player of Jack's proven quality, experience and character to add to one of the most exciting bowling attacks in the country.
"It's a great reflection of our ambition, and the progress that the club has made, that a player of his quality sees his ambitions of winning silverware with Somerset CCC.
With 409 career first-class wickets in 114 matches, Brooks' moves is a blow for Yorkshire especially on the back of the high profile departures of quick Liam Plunkett to Surrey, batsman Alex Lees to Durham and the retirement of wicketkeeper Andrew Hodd. Adil Rashid's future is also still up the air.
Martyn Moxon, Yorkshire director of cricket, told Yorkshire Post: "On the face of it, with Jack Brooks leaving, Liam Plunkett having left earlier, Andrew Hodd retiring and Alex Lees leaving, it looks as though we've got a club in turmoil potentially. However, there are very good reasons for these decisions."
Continuing, Moxon stated: "Jack's had an extremely good offer from Somerset; by his own admission, our offer was good but theirs was better, and, at his age, he found it difficult to resist that third year.
"With Liam, it was about availability and trying to get a squad together that's available and affordable within the budget that we've got. Andrew Hodd himself decided to retire, which we fully accept and understand, and with Alex Lees it was agreed by Alex and ourselves that it was the best thing for his future and career.
"All these decisions have been very amicable and it's just what happens in professional sport. Teams at times need rebuilding, and I've known for a couple of years that this period was going to have to happen.
"We were always going to have a period of transition. Good teams have to be broken up for various reasons, and it's a rebuilding process."